FREE SHIPPING ON ALL ORDERS OVER $30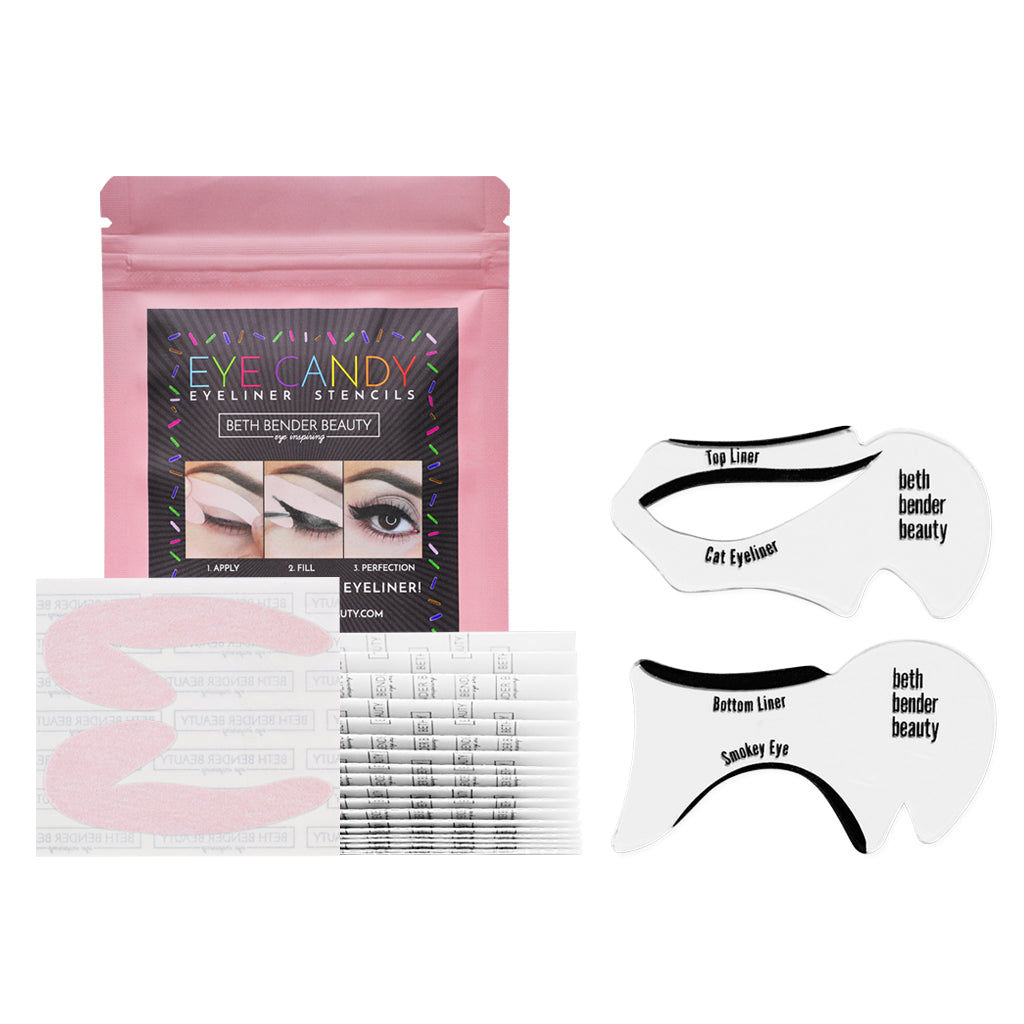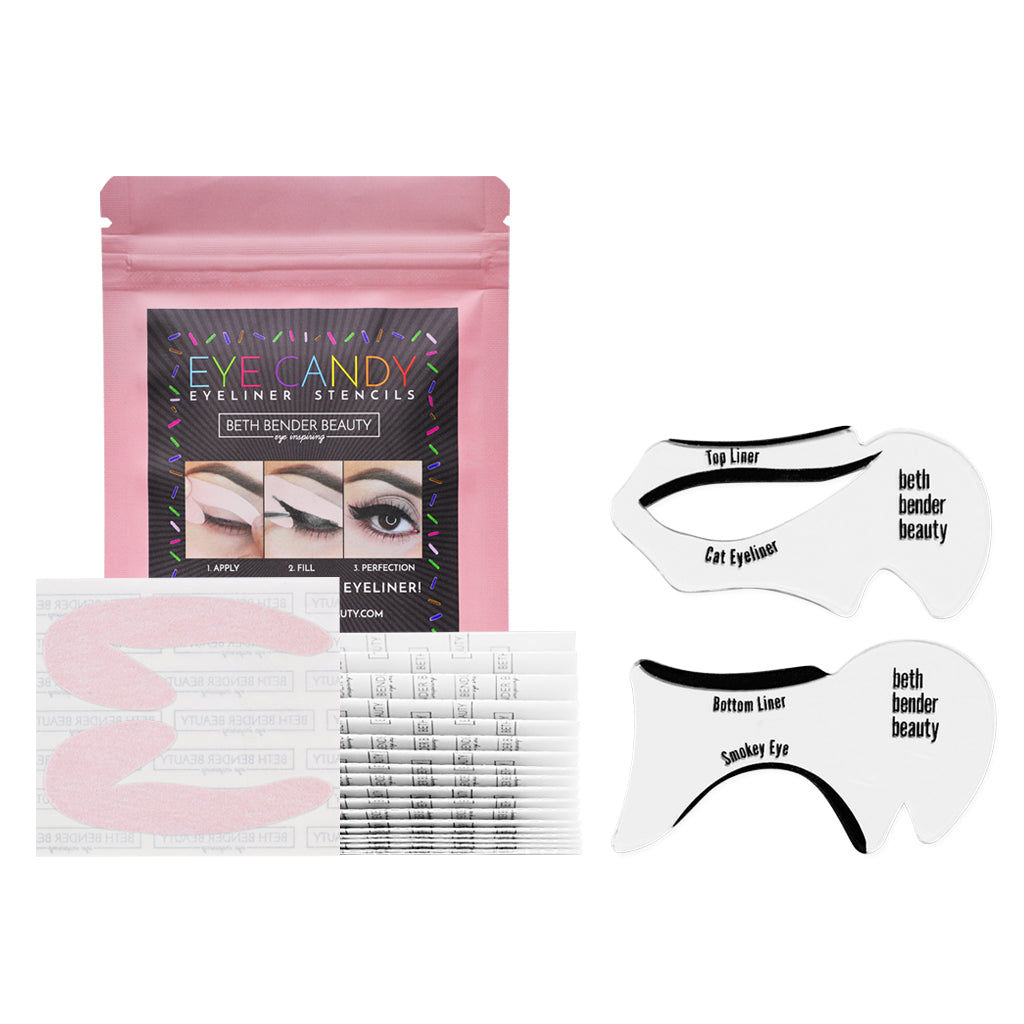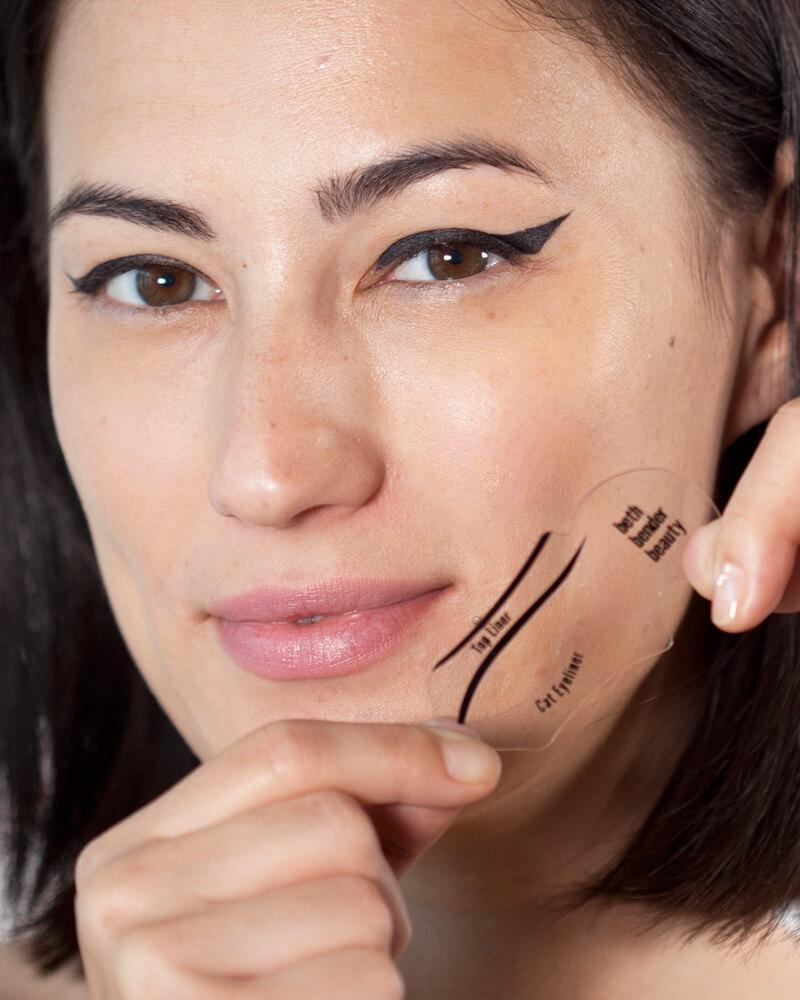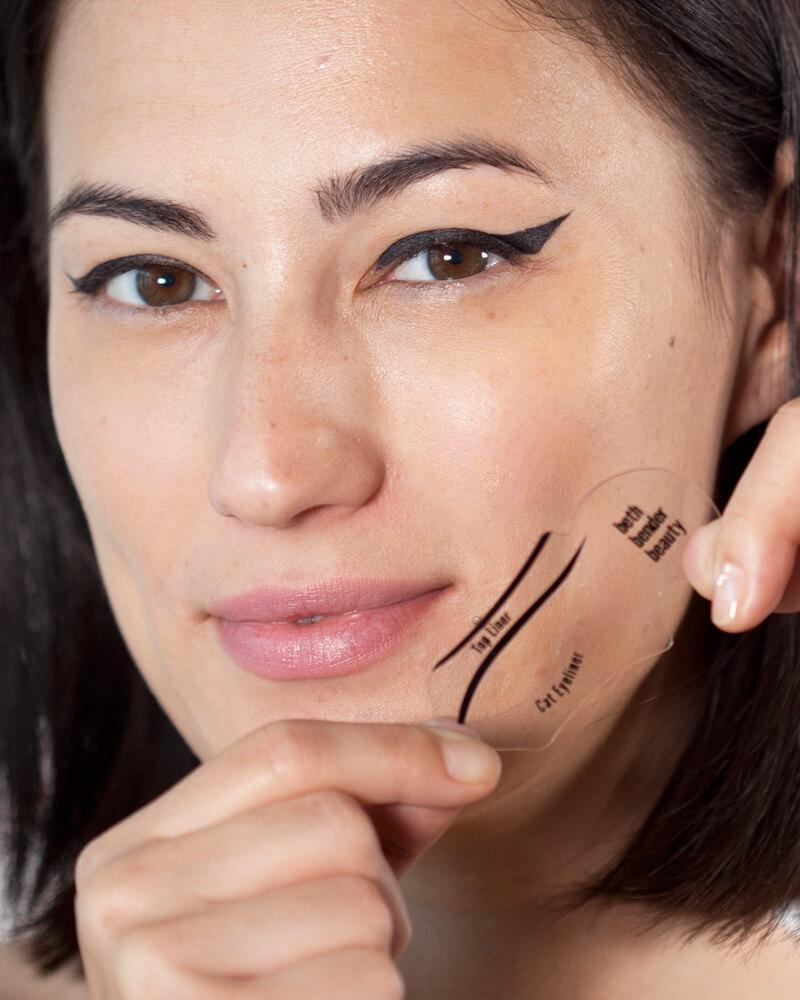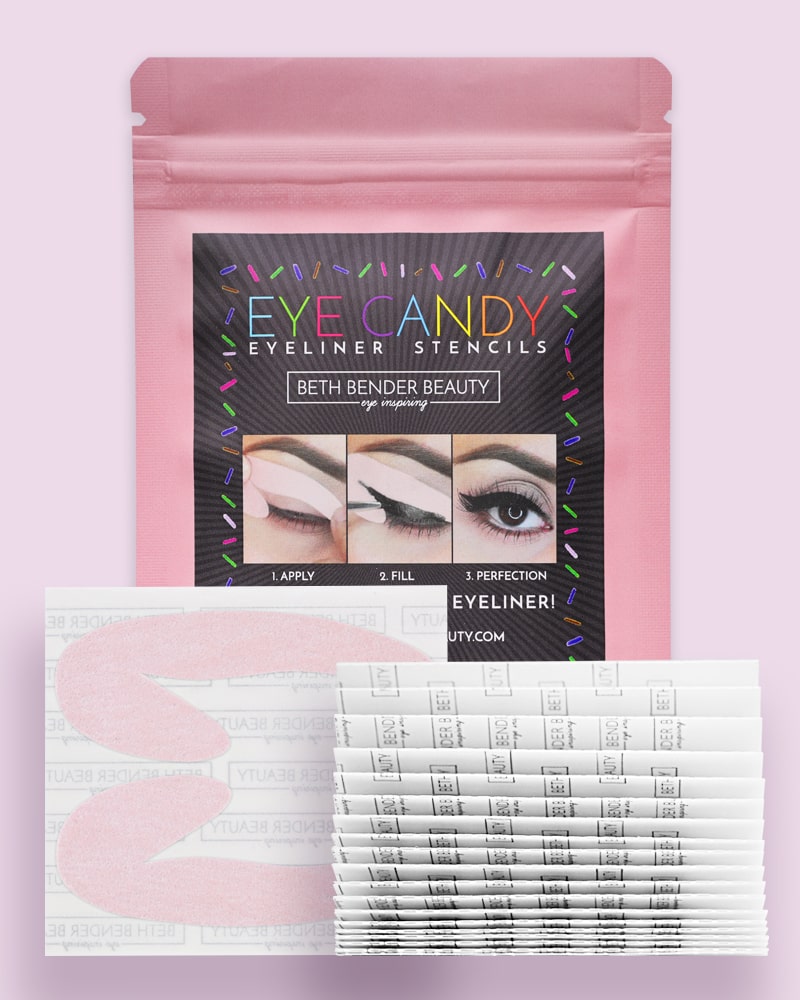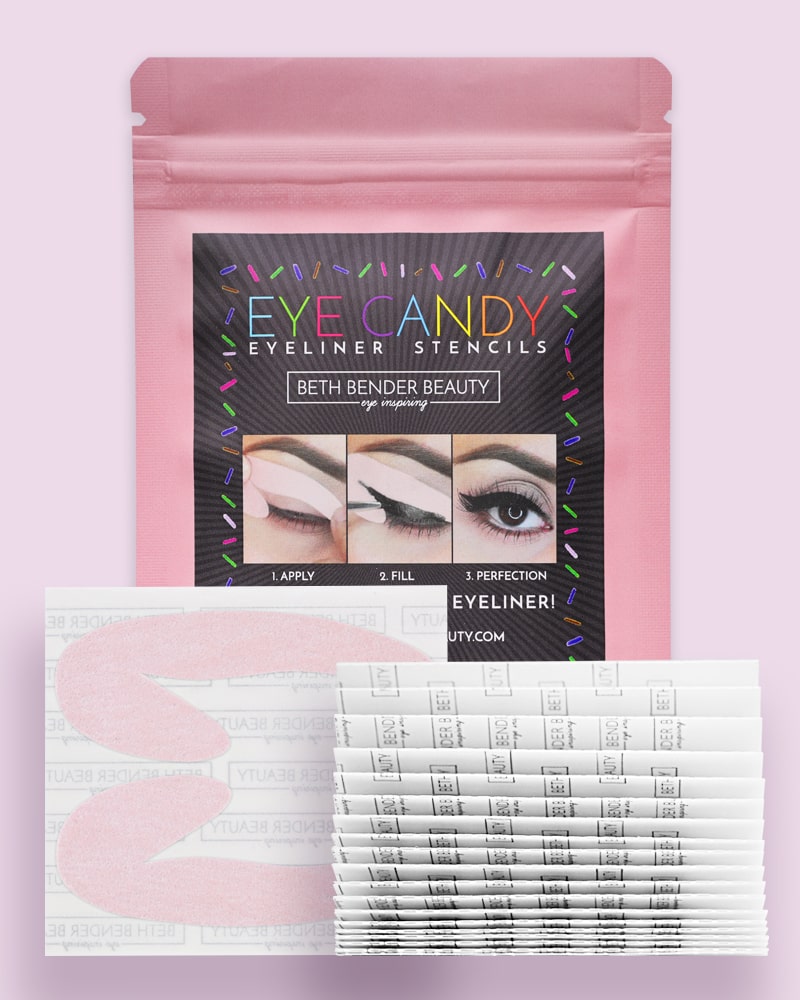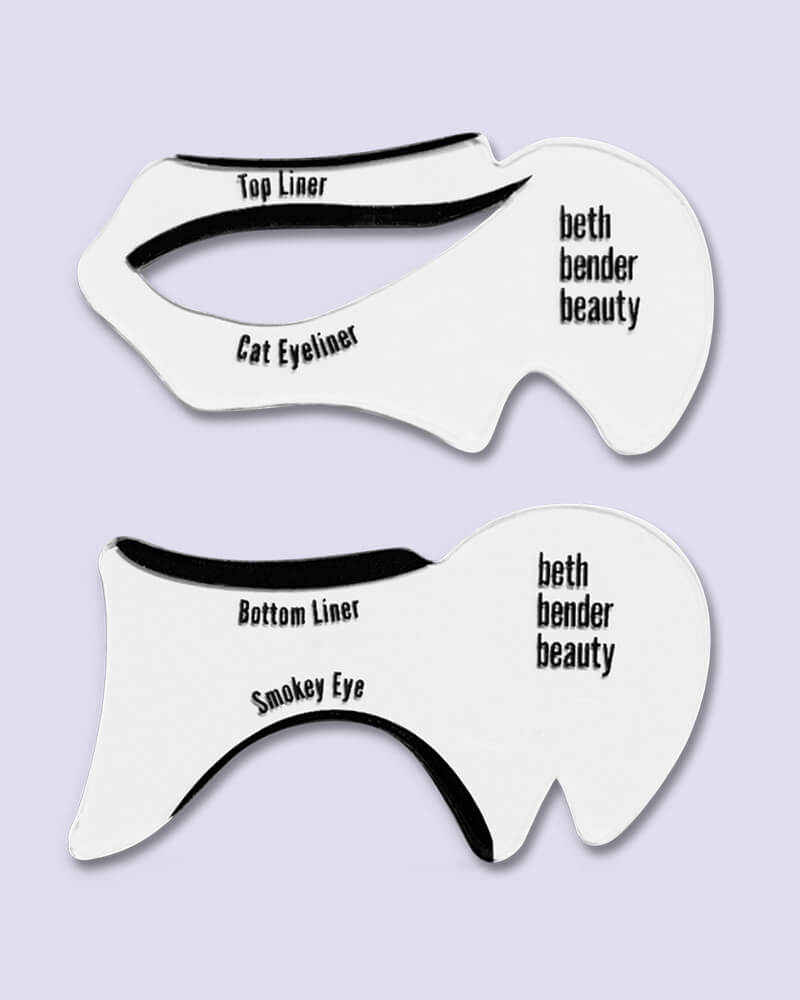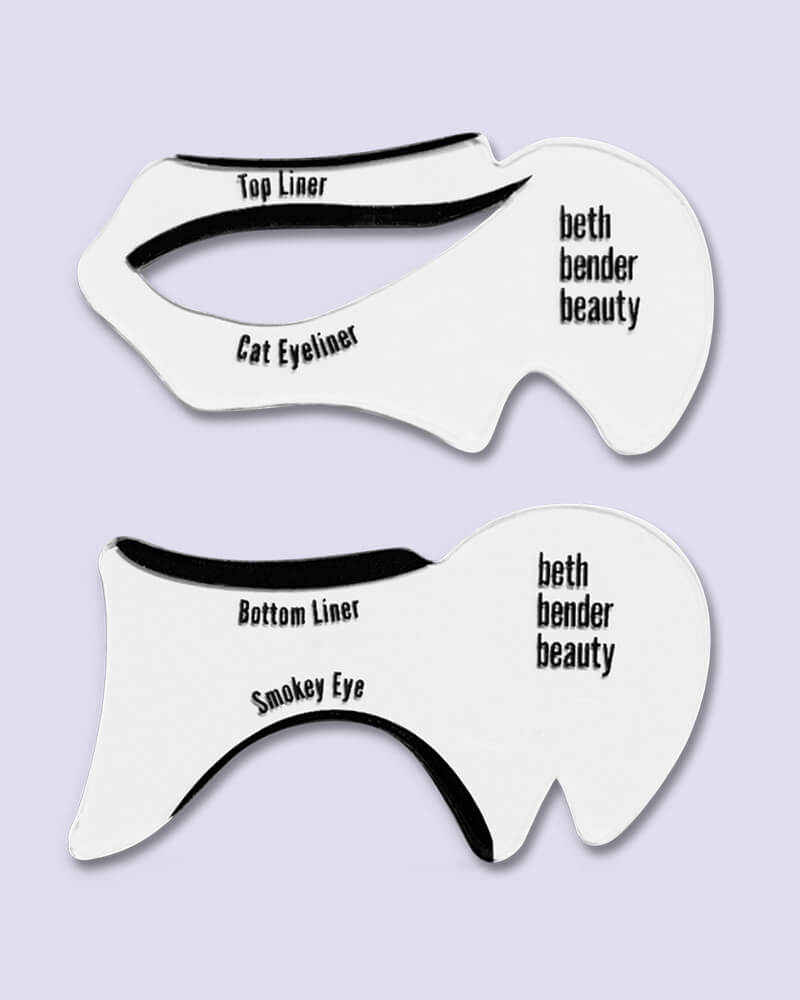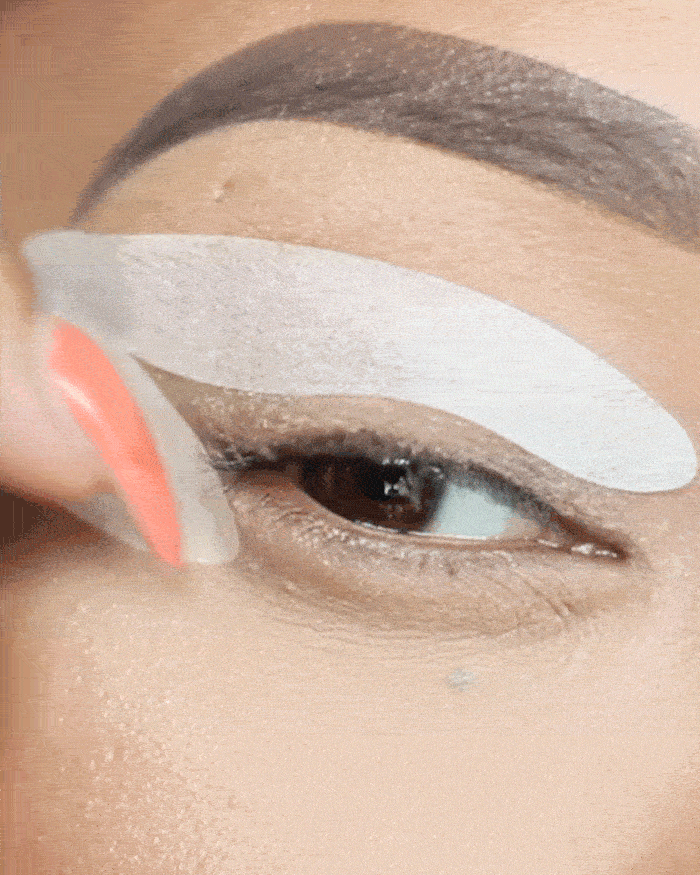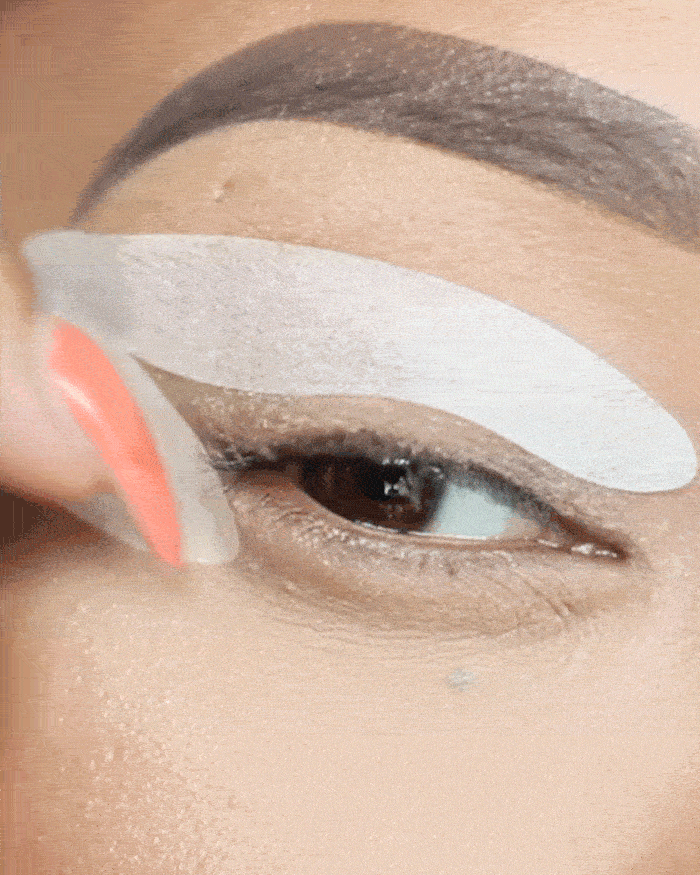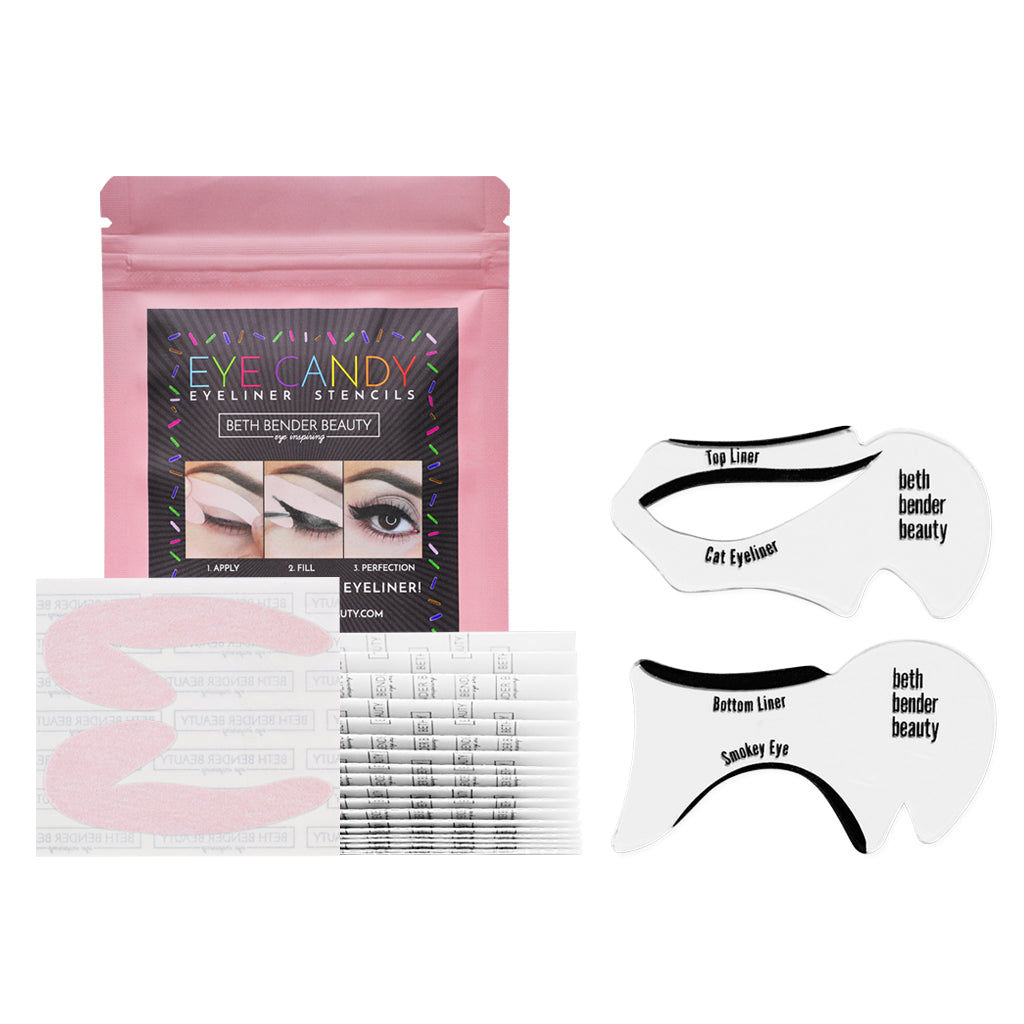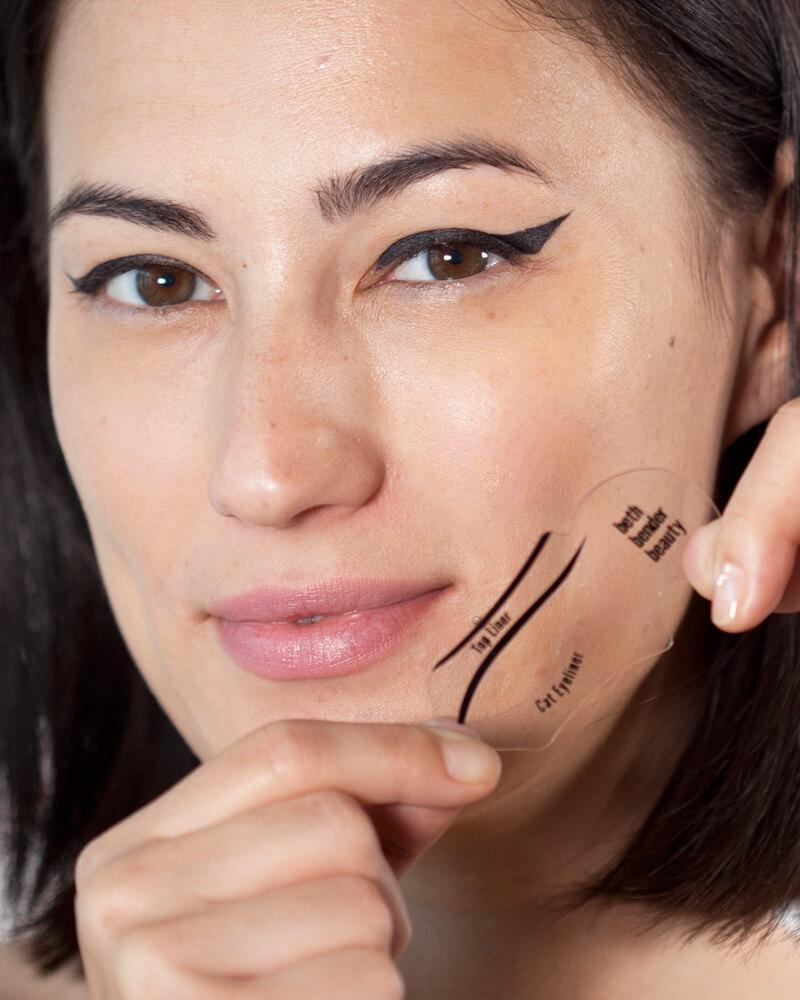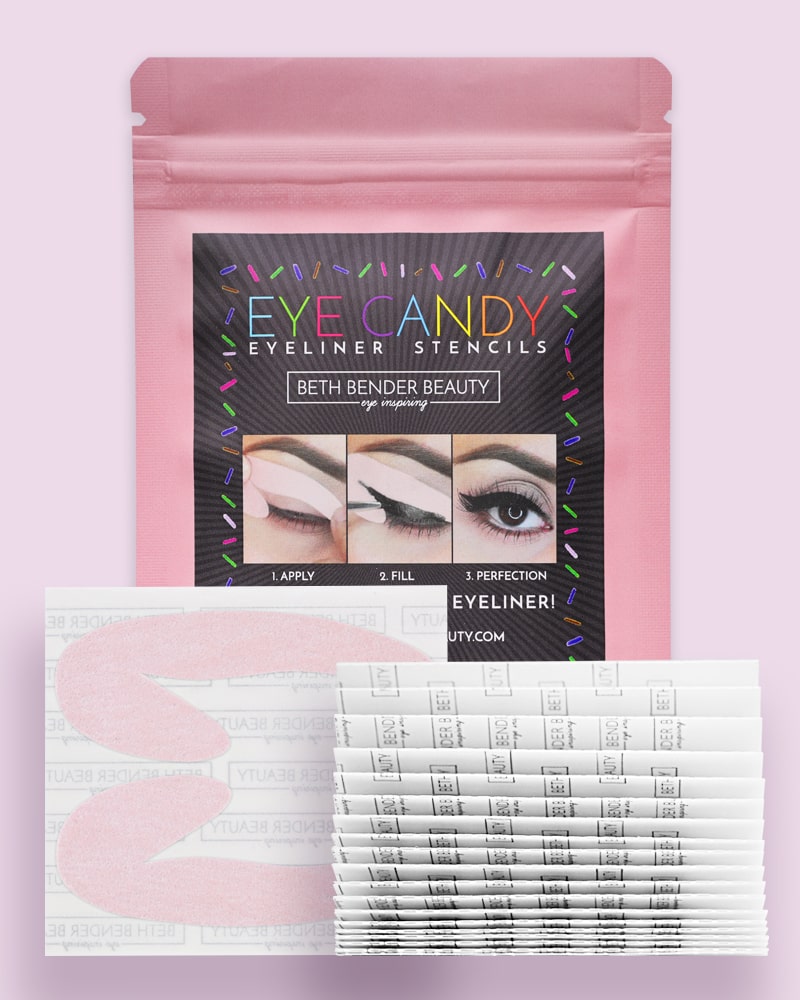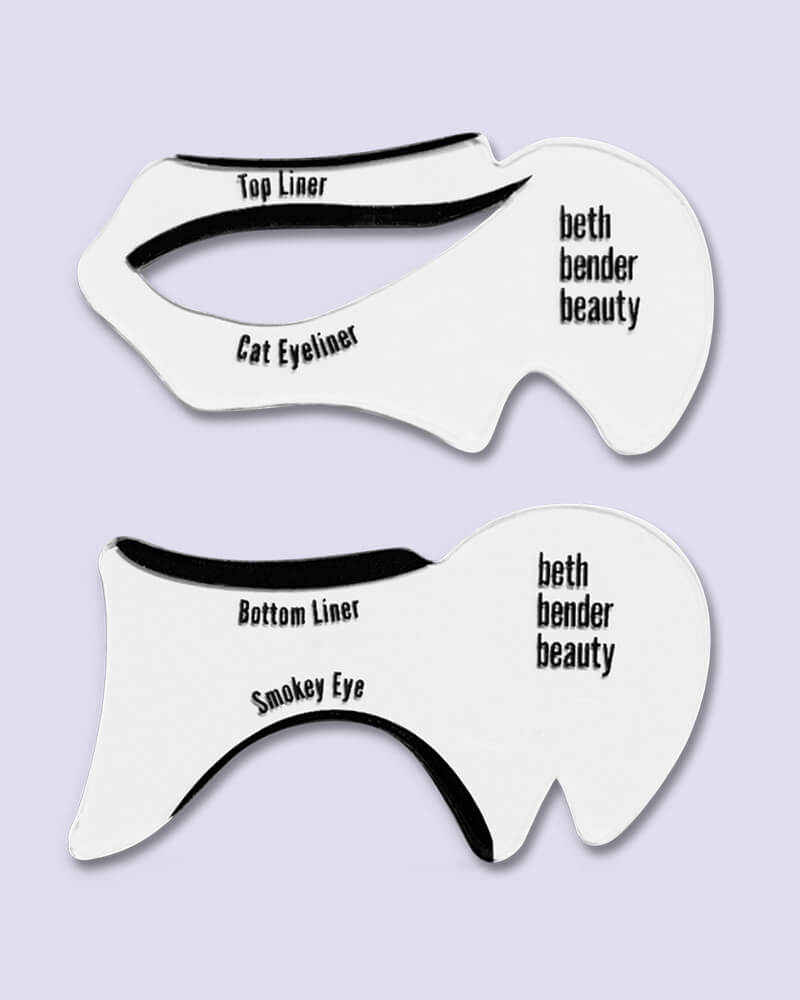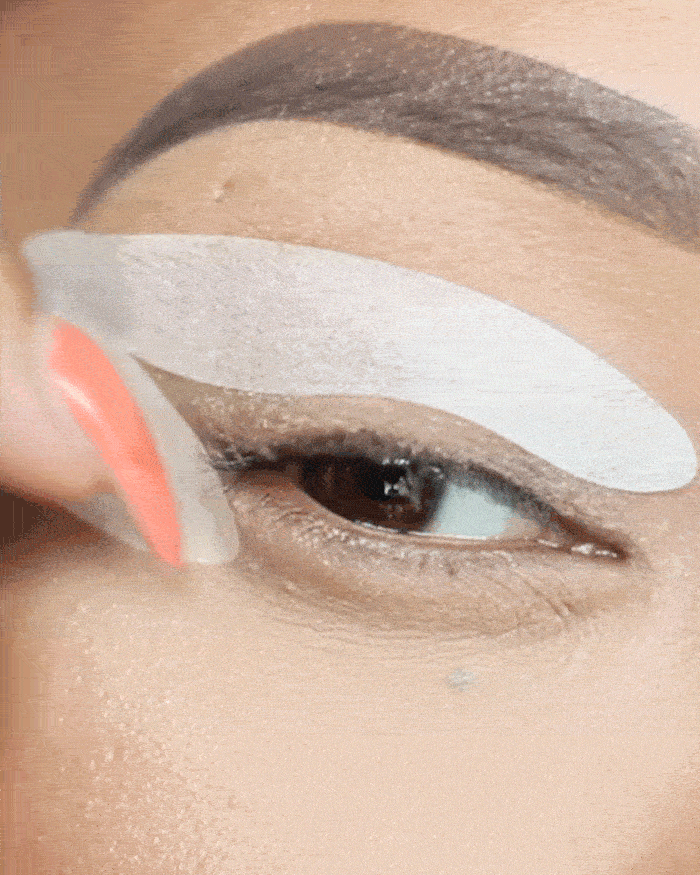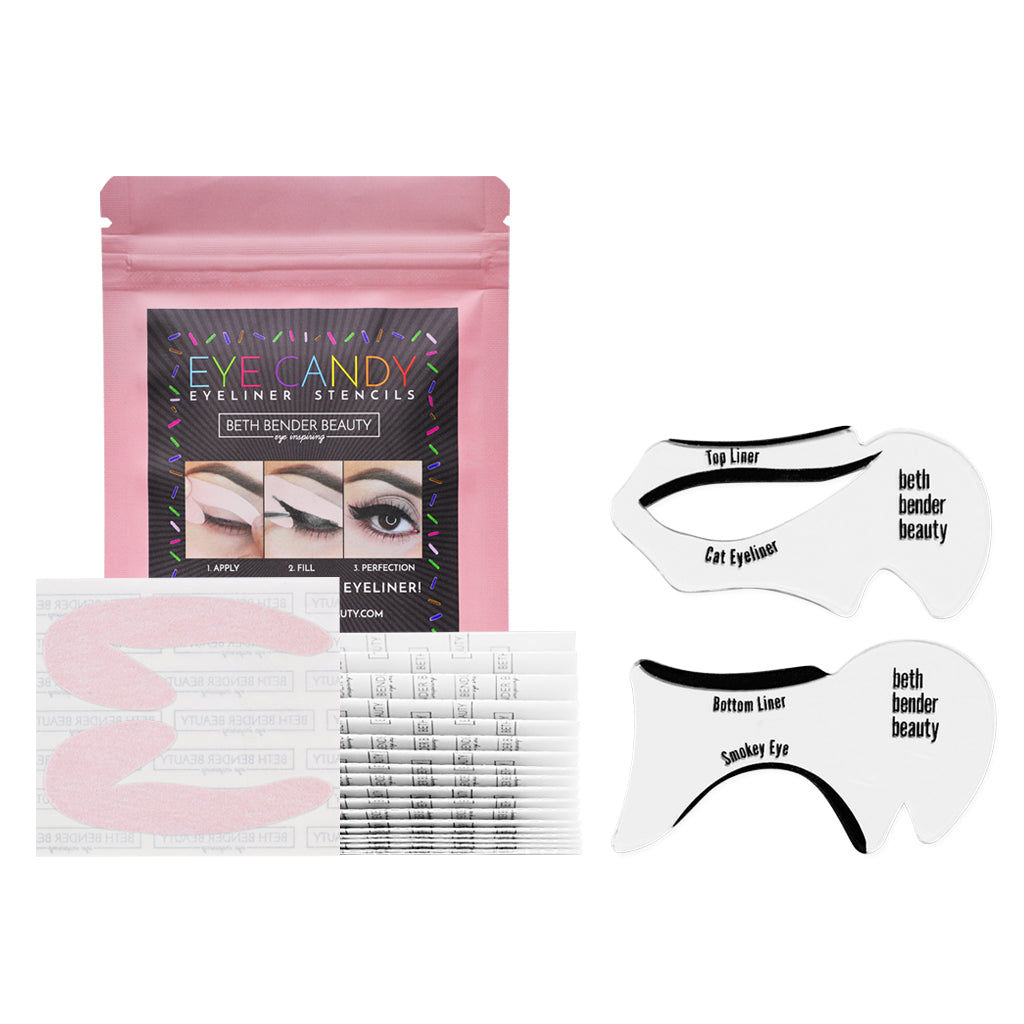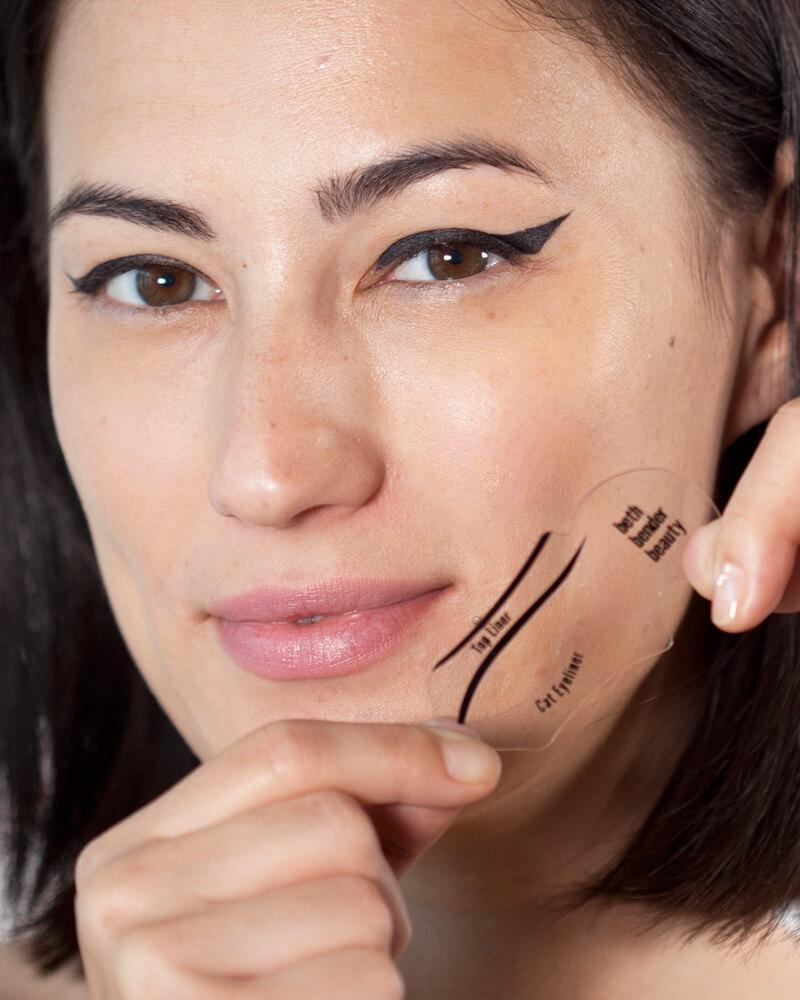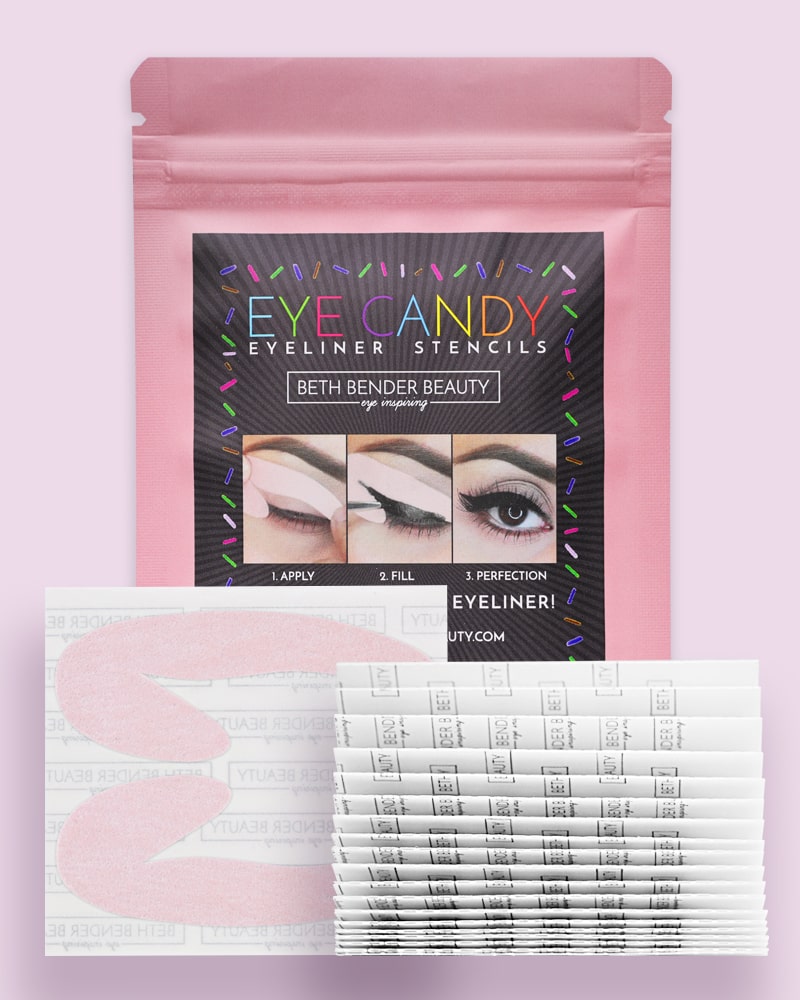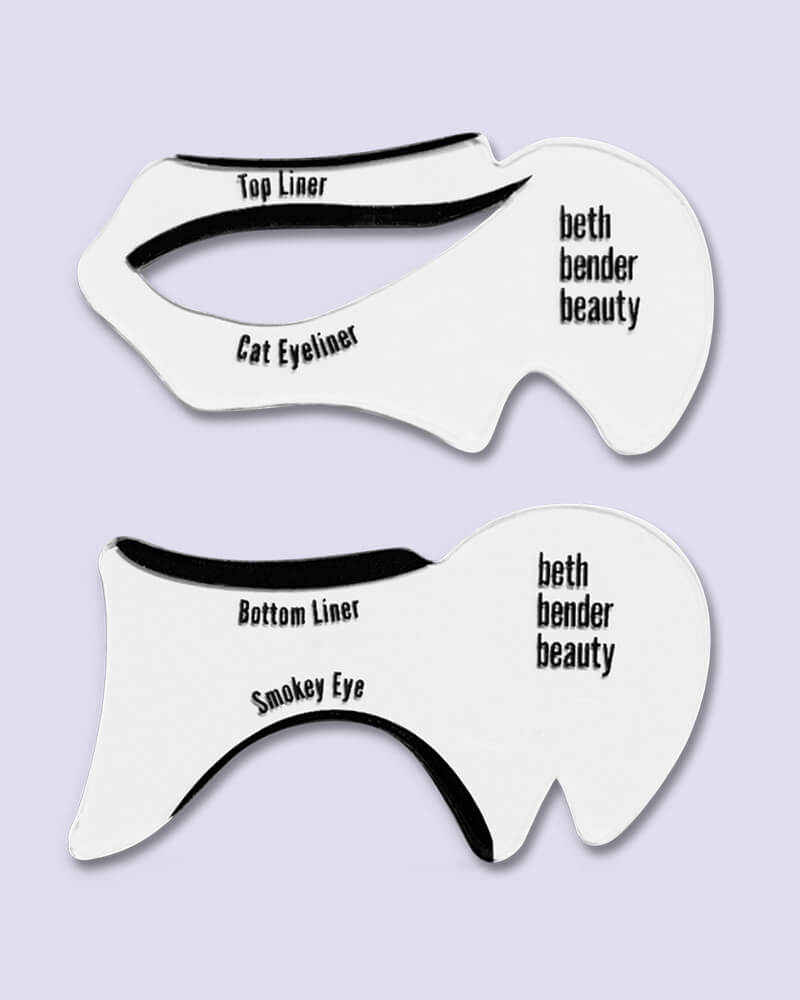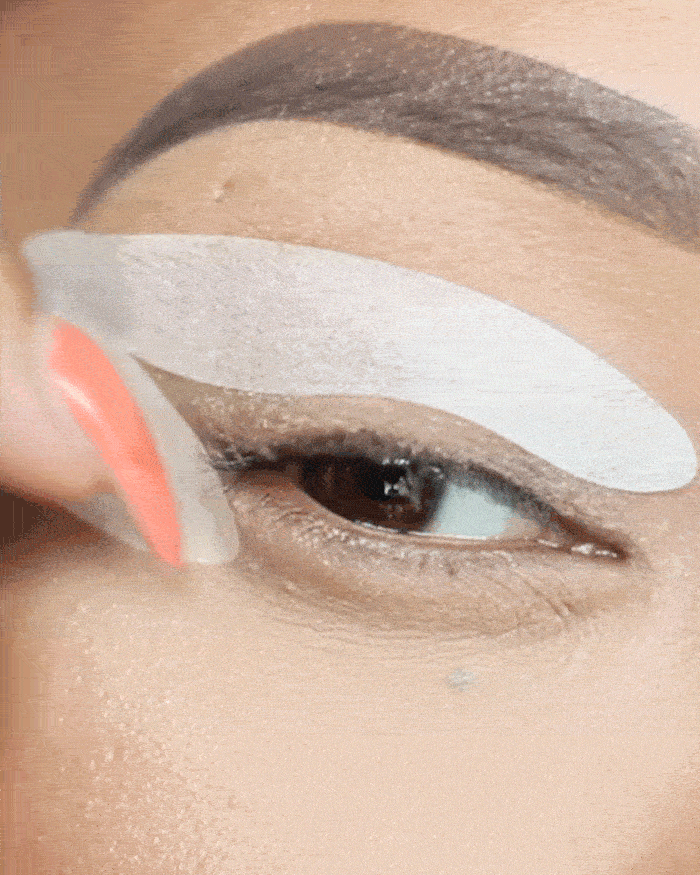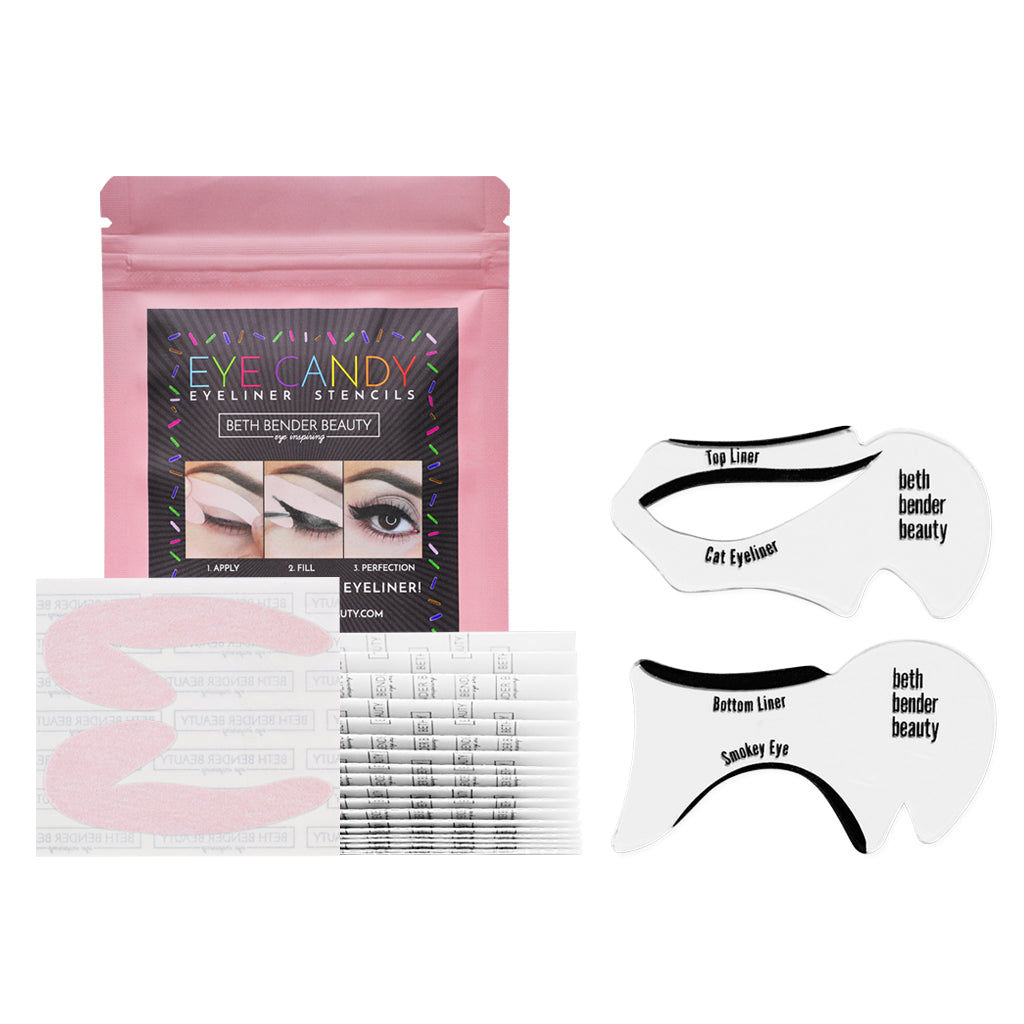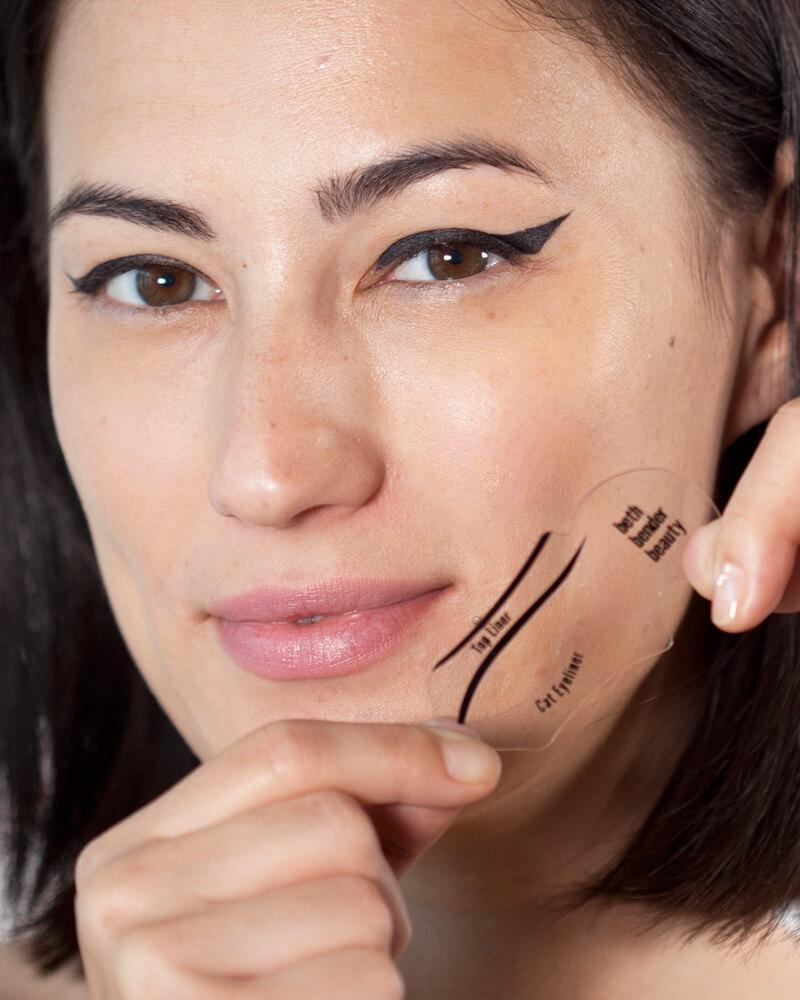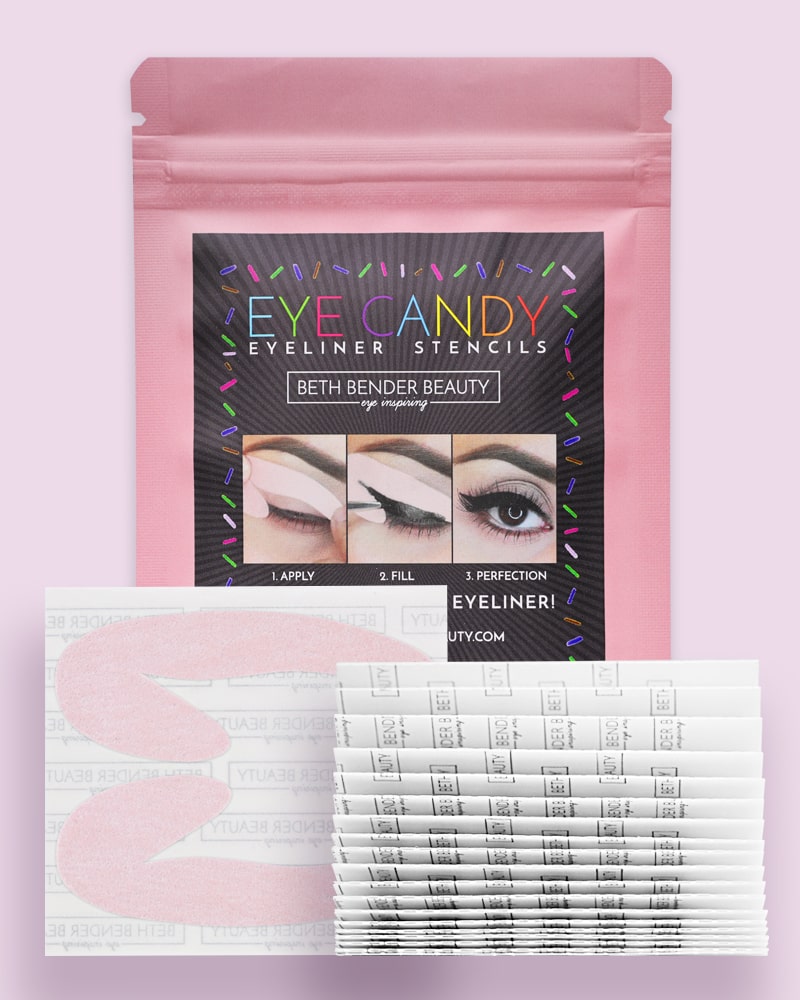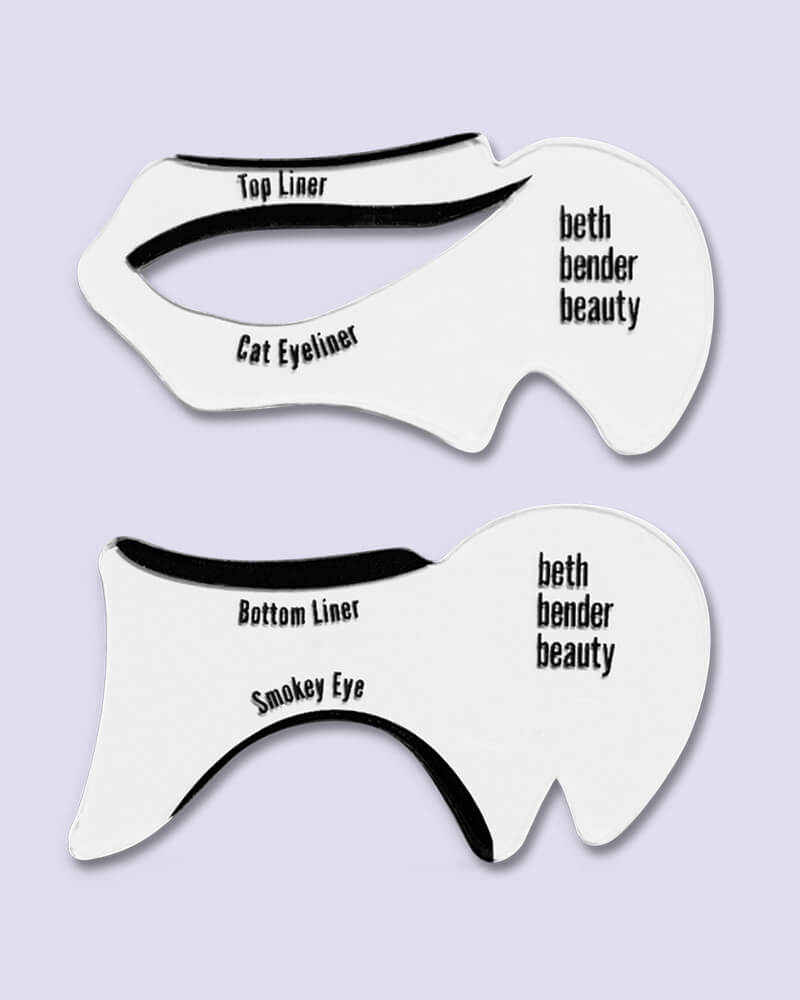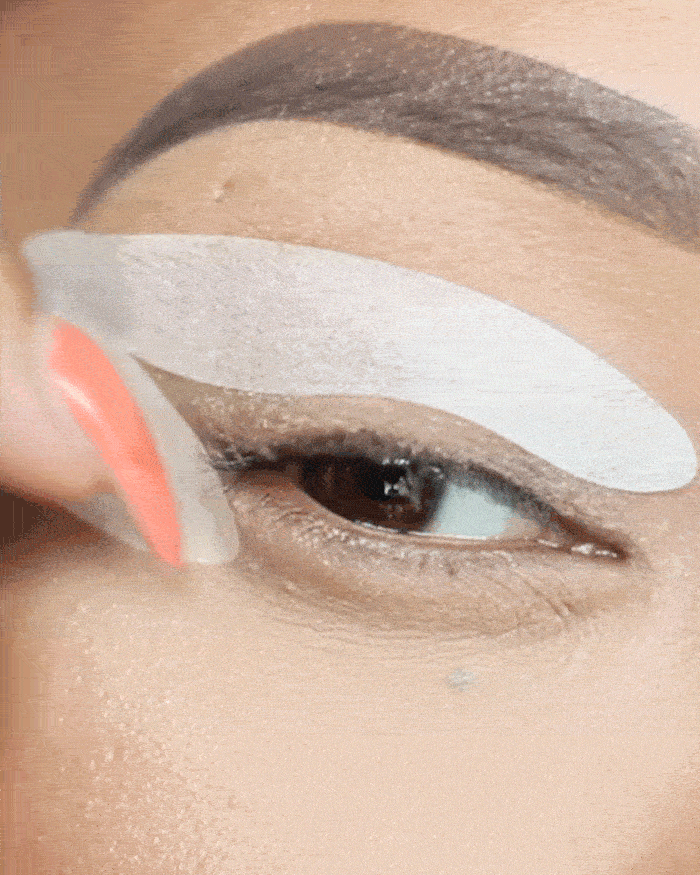 Girls Night Out Eyeliner Set
Creating PRO eyeliner and eye makeup has never been easier. This must-have best selling set includes our Original Cat Eyeliner & Smokey Eye Stencil inspired by Beth while working side by side with Bobbi Brown.

Together with our Eye Candy Eyeliner Stencils the eye makeup looks you can achieve are endless and effortless. Everything from a classic cat eyeliner, to a gradient rainbow, stunning, dramatic winged liner or the sultriest smokey eye look.
Instructions for Eye Candy Stencils:
**For the best results we do NOT recommend using our Original Cat Eyeliner Stencil with a liquid liner as the color will bleed through. Gel Eyeliner, Cream Shadows, and Powder shadows will work best.**
Begin by removing your eyeliner stencil from the outer rounded edge to ensure your stencil doesn't tear. Place the winged shape of your eyeliner stencil over your eye starting at your outer eyelid. Place the shorter arm of your eyeliner stencil under your bottom lashes so that it fits comfortably along the lash line. 


Depending on where you place the top arm of your eyeliner stencil will determine the thickness of your liner. Remove your second eyeliner stencil from your sheet and repeat the same steps on the other eye. 
Beth's Pro Tip: "If you want to create just a wing tip, you can cut or tear the top arm of your Eye Candy Eyeliner Stencil so that it's even with the bottom arm of your stencil before applying to your lids." 
Product Benefits:
• Hypoallergenic 
• Eye Candy Eyeliner Stencil can be used up to three times
• Adjustable for multiple thicknesses 
• Works with hooded lids 
• Removes little to no shadow 
• On point cat eyeliner and winged liner looks with pro results
• Create precise eyeliner and eye makeup styles in minutes.
Featured On: