FREE SHIPPING ON ALL ORDERS OVER $30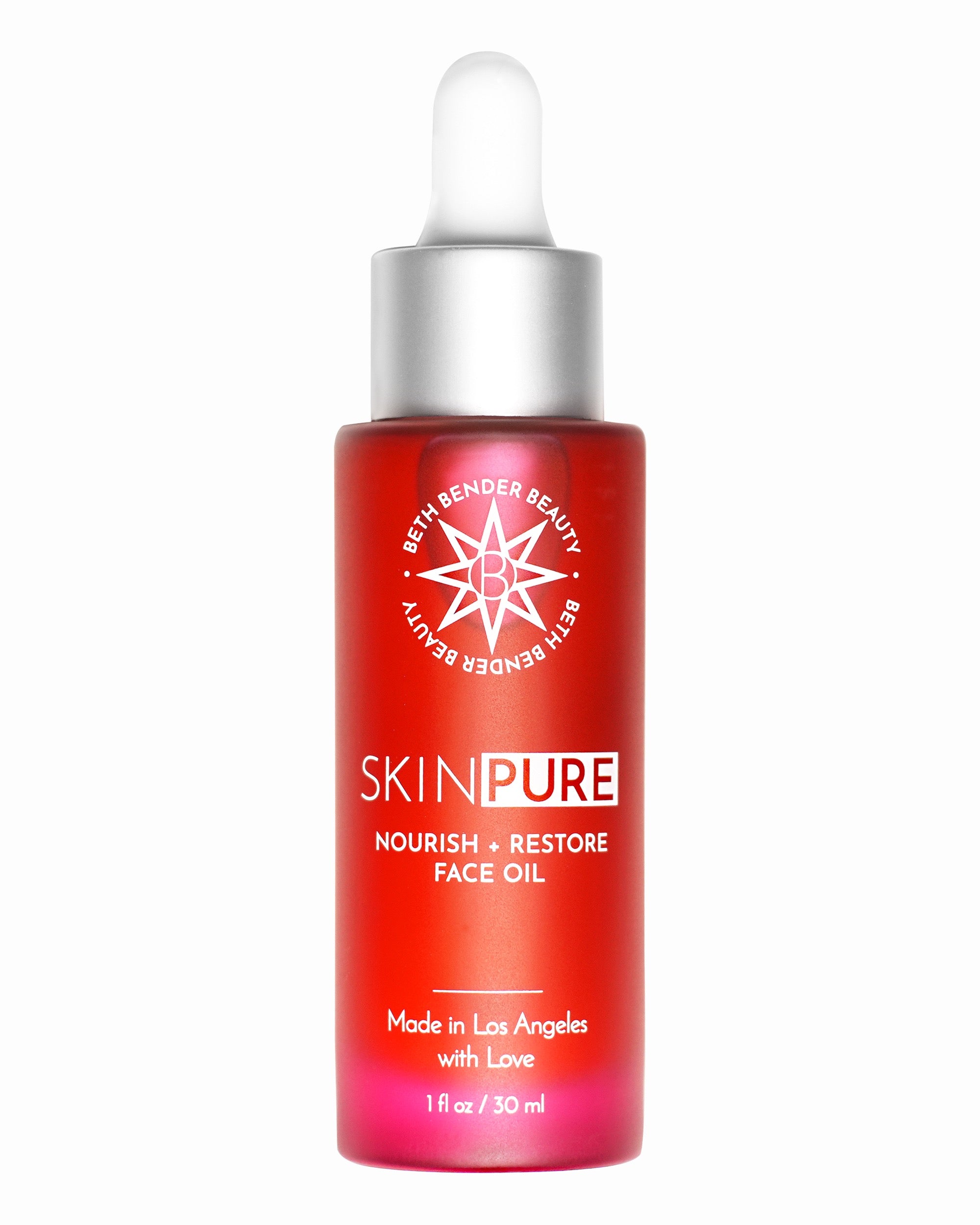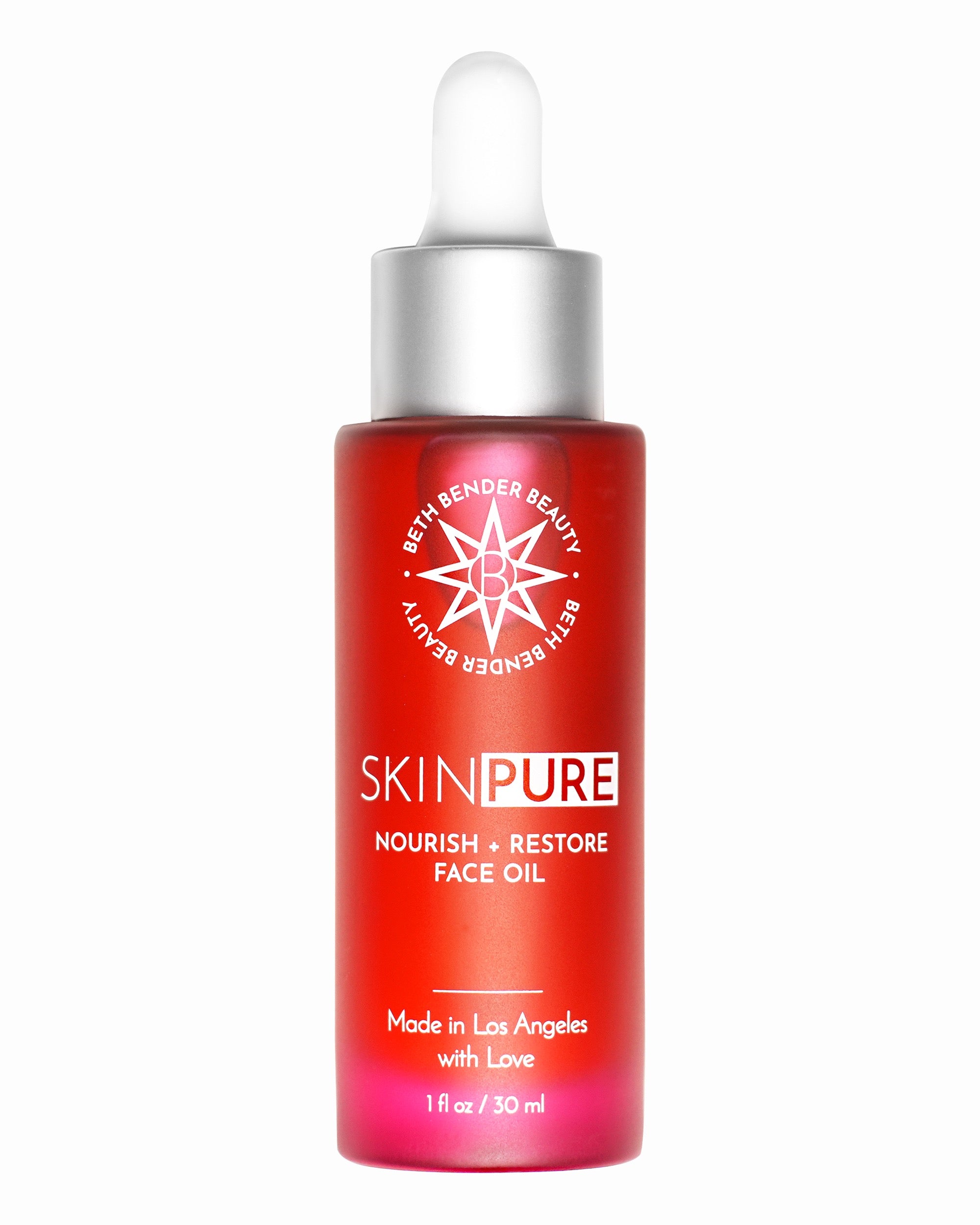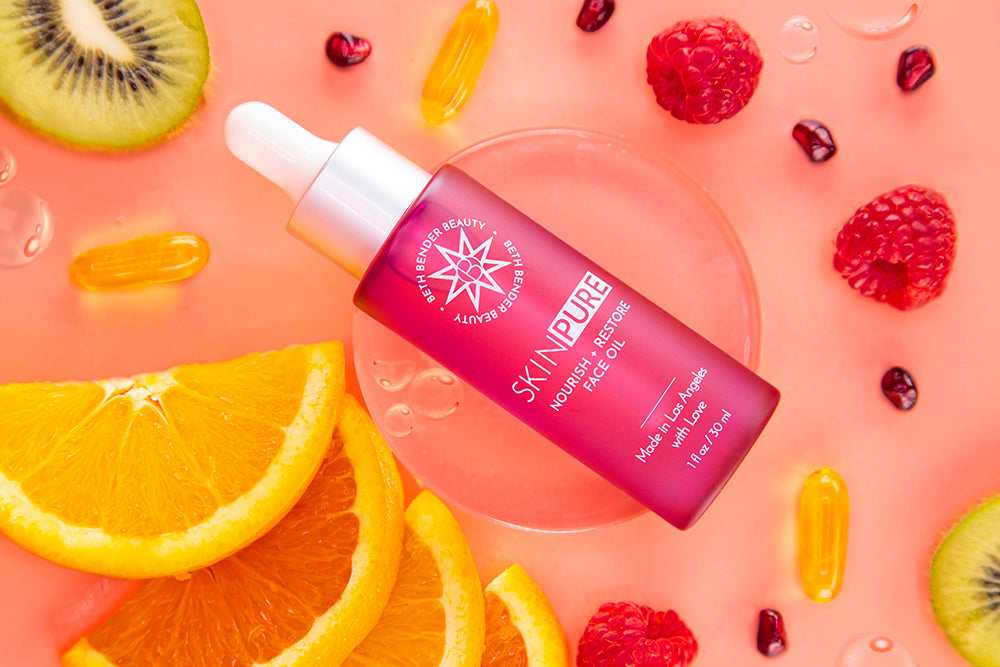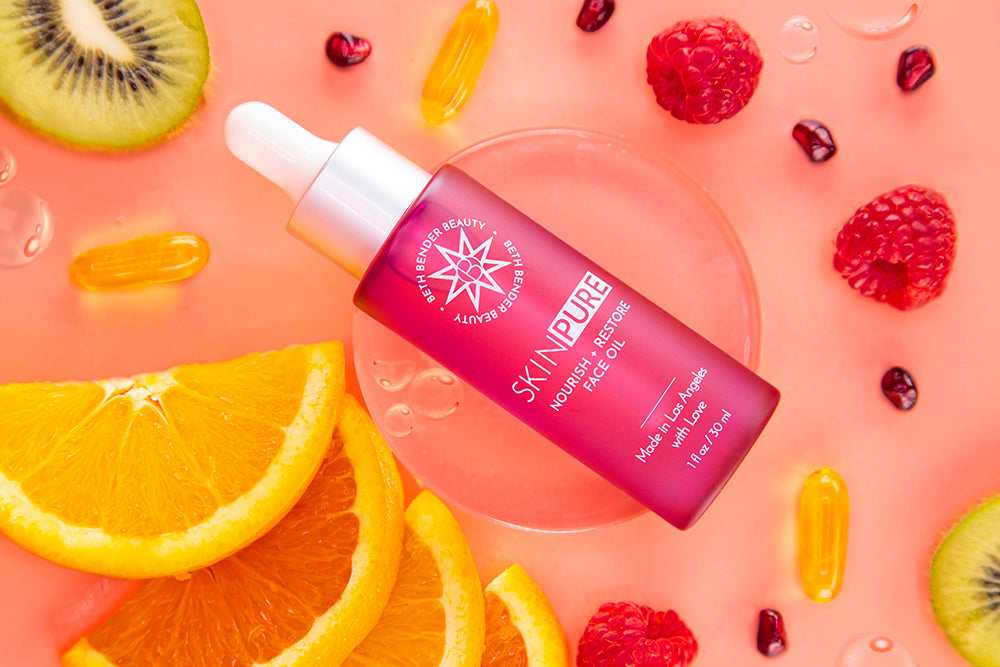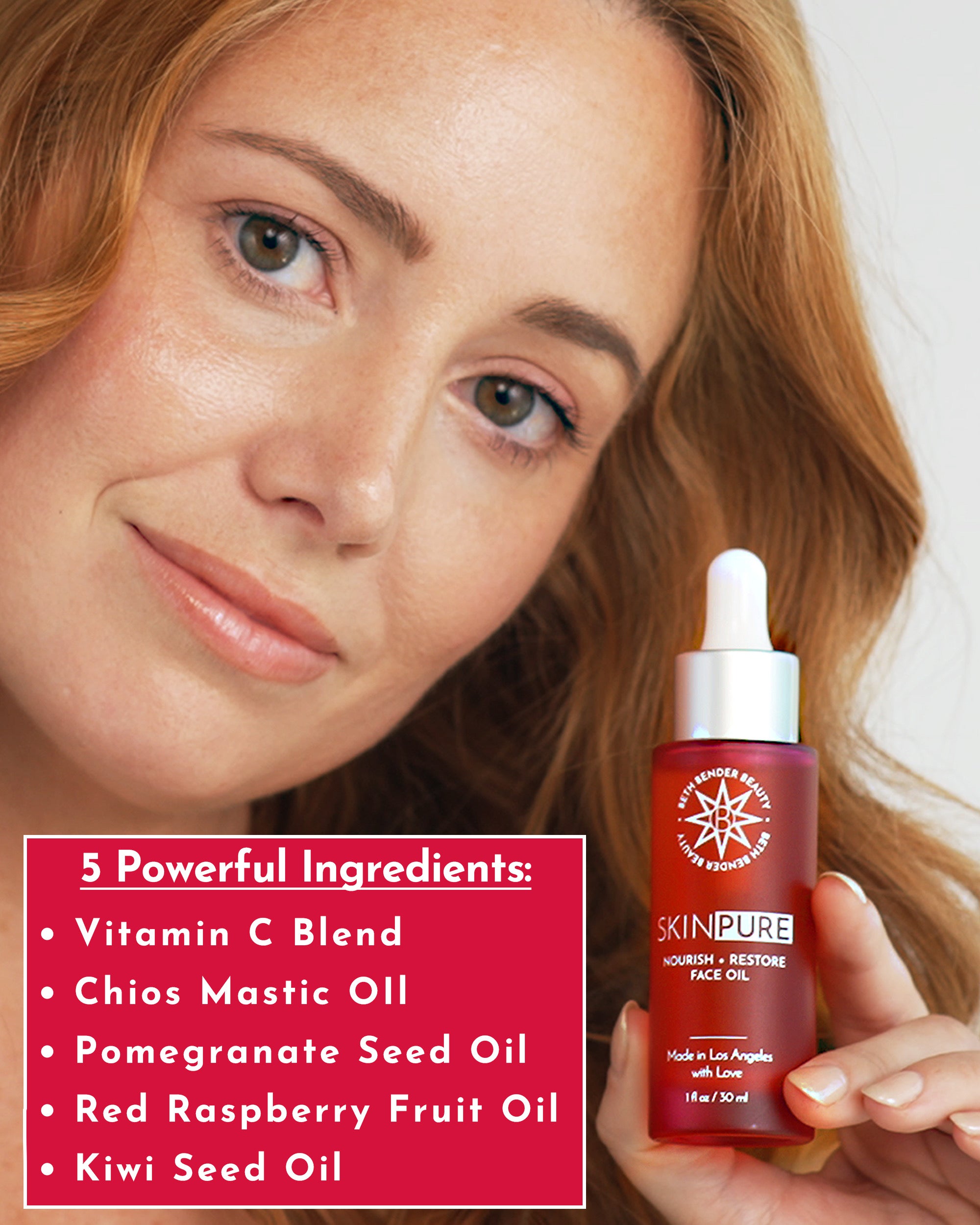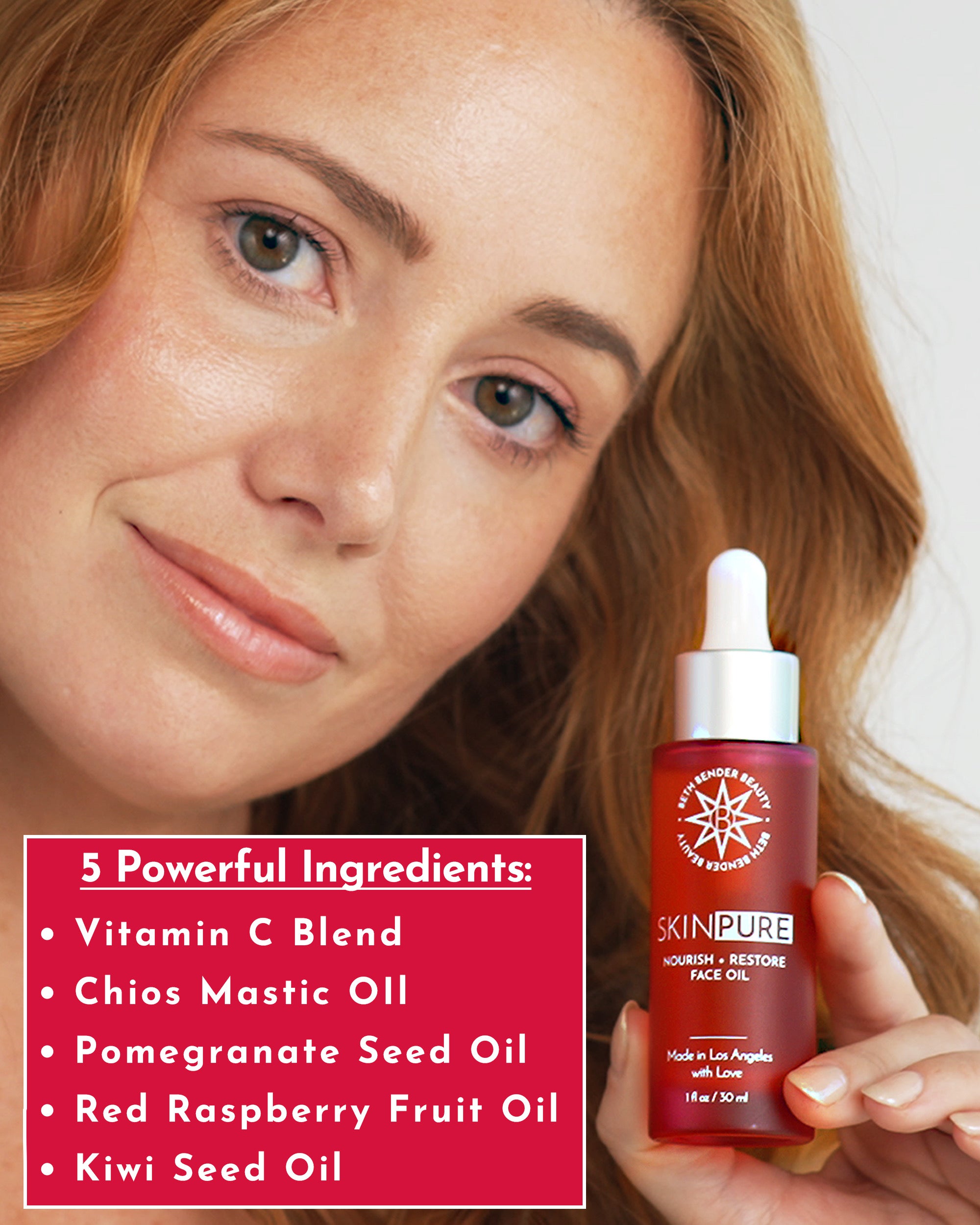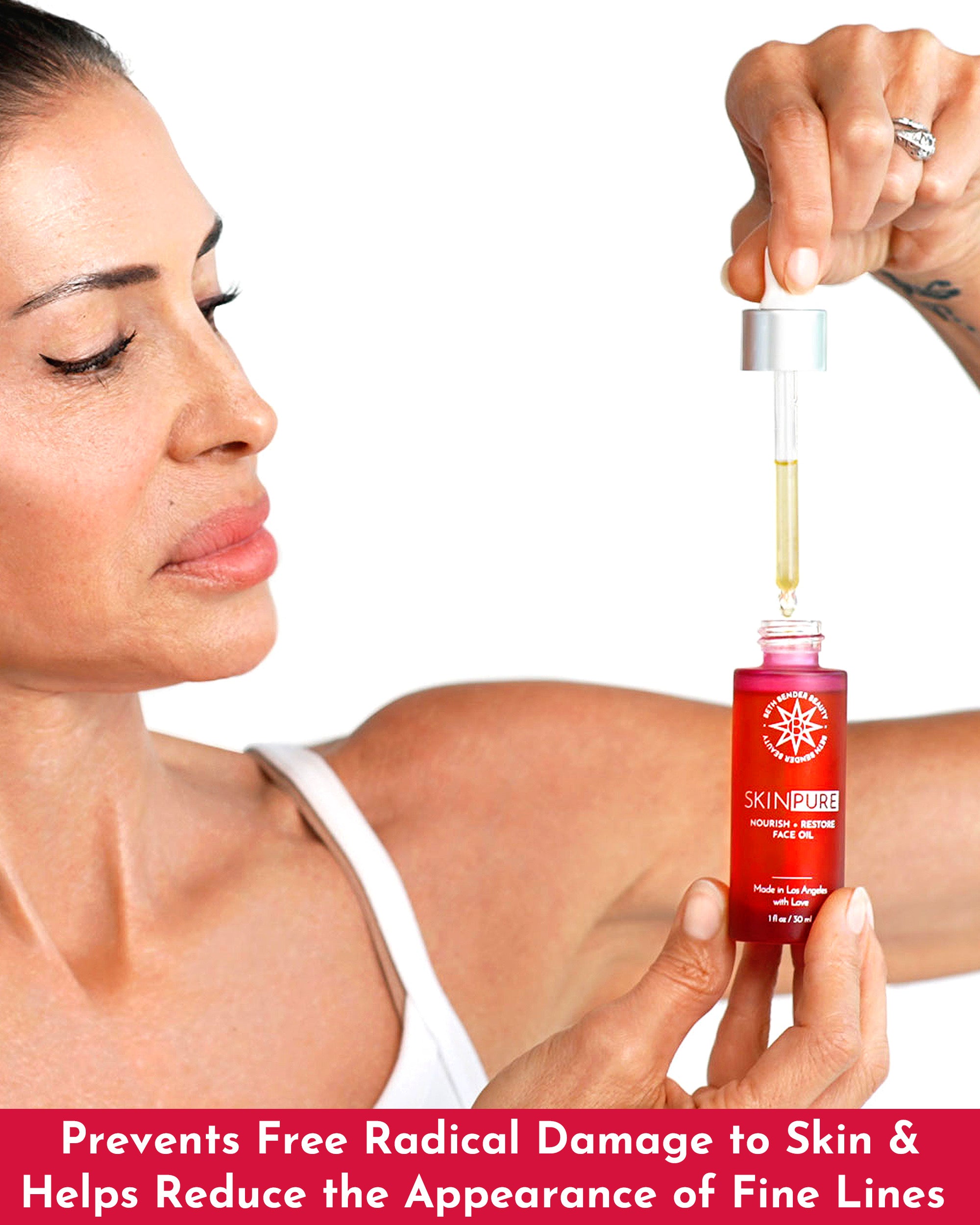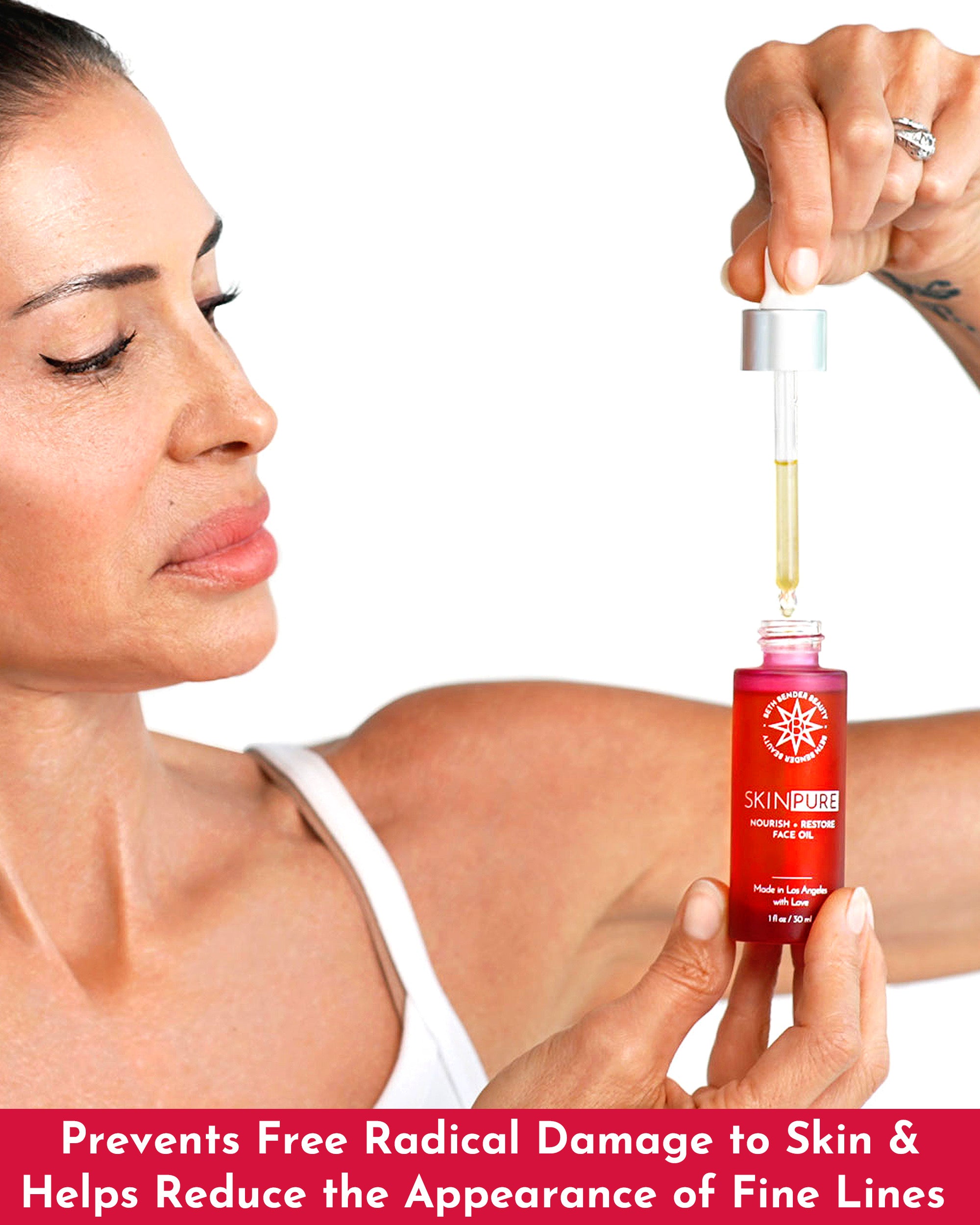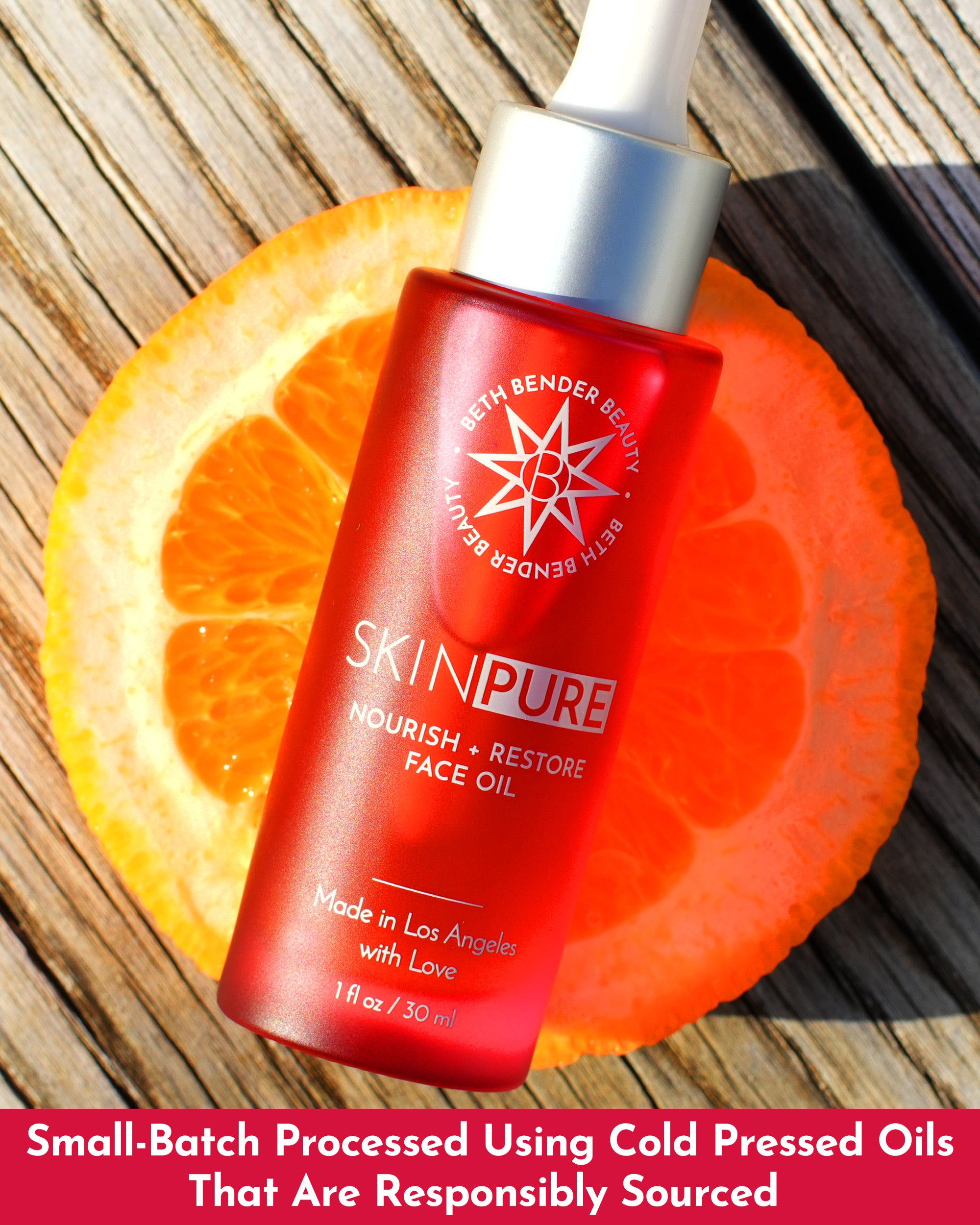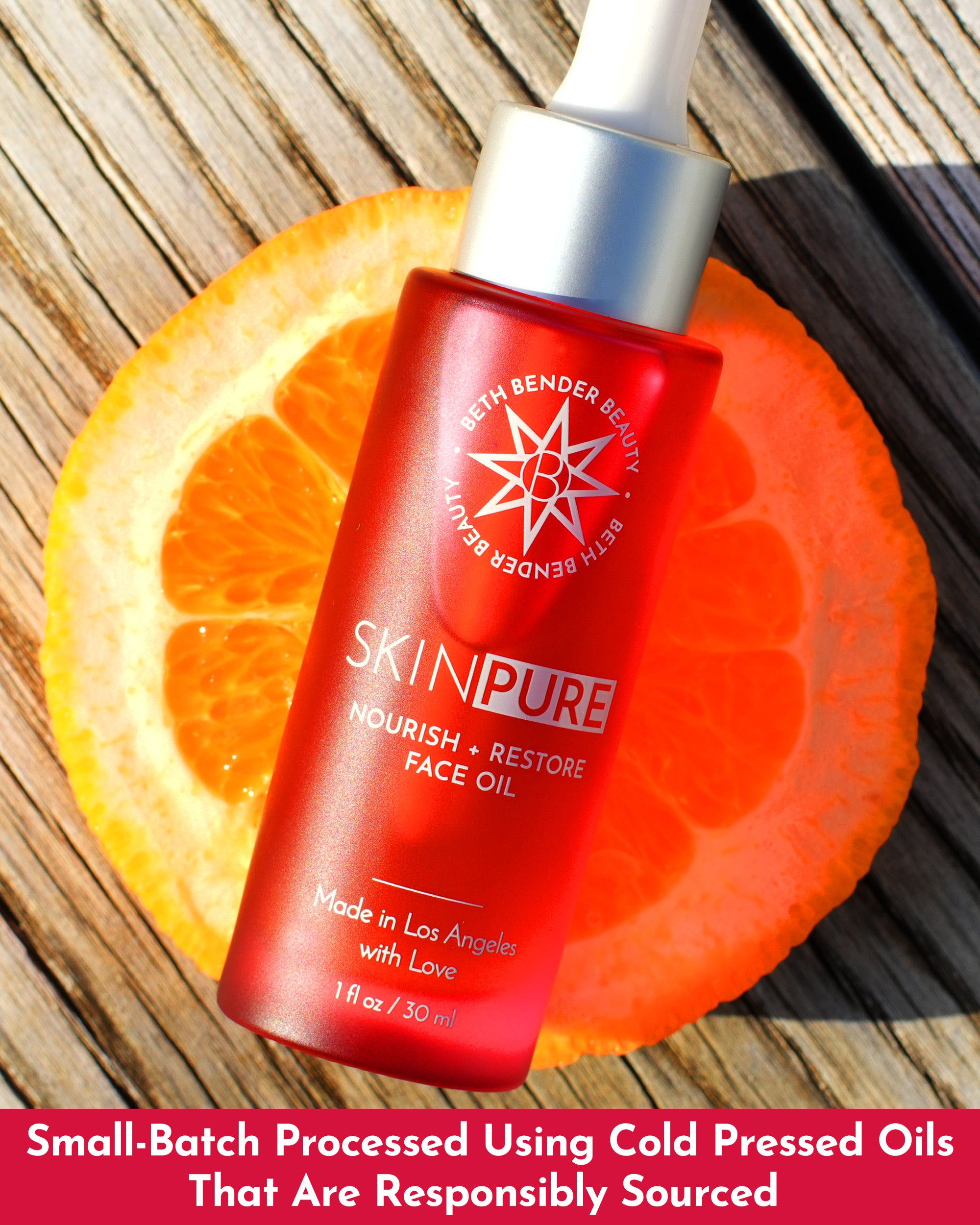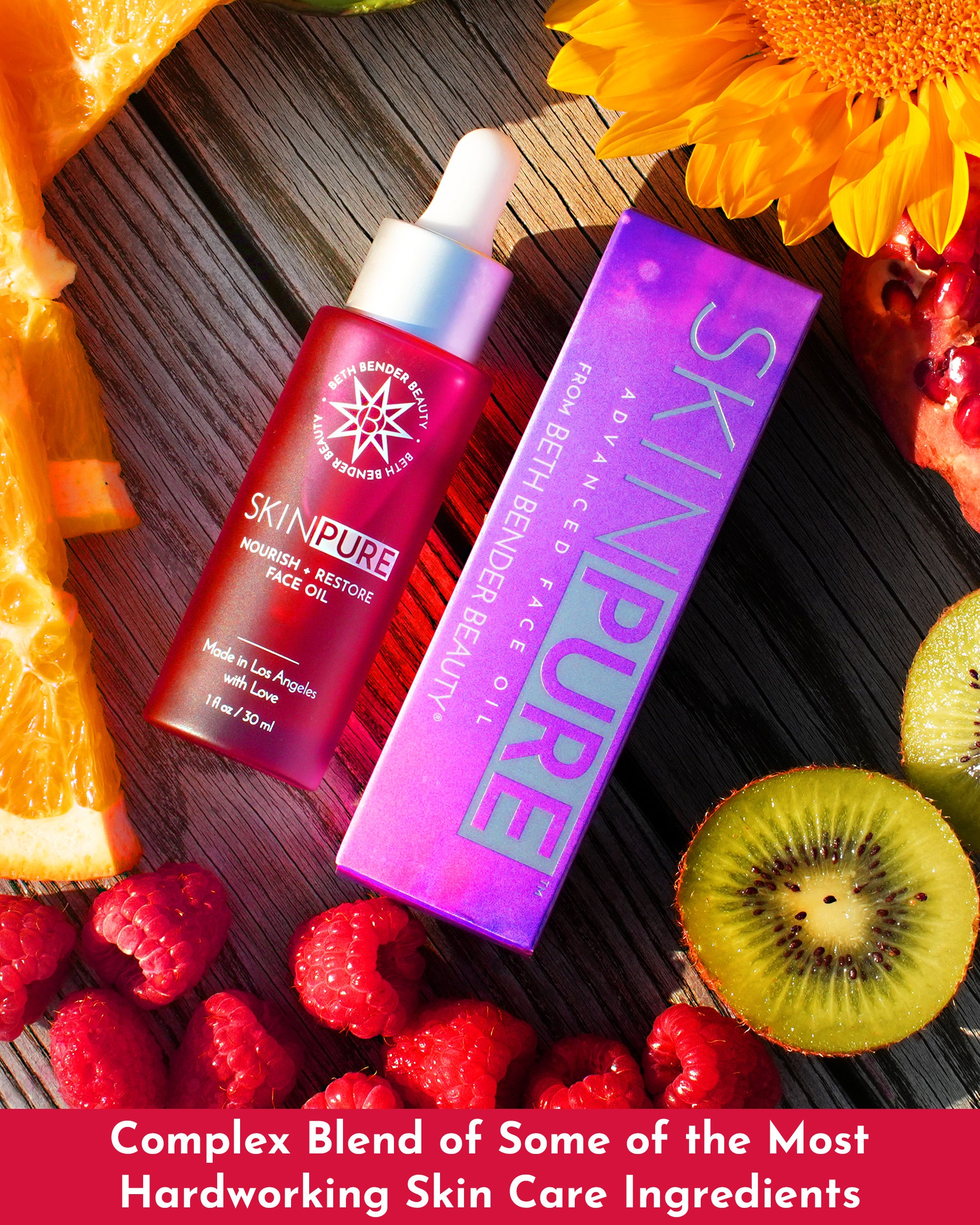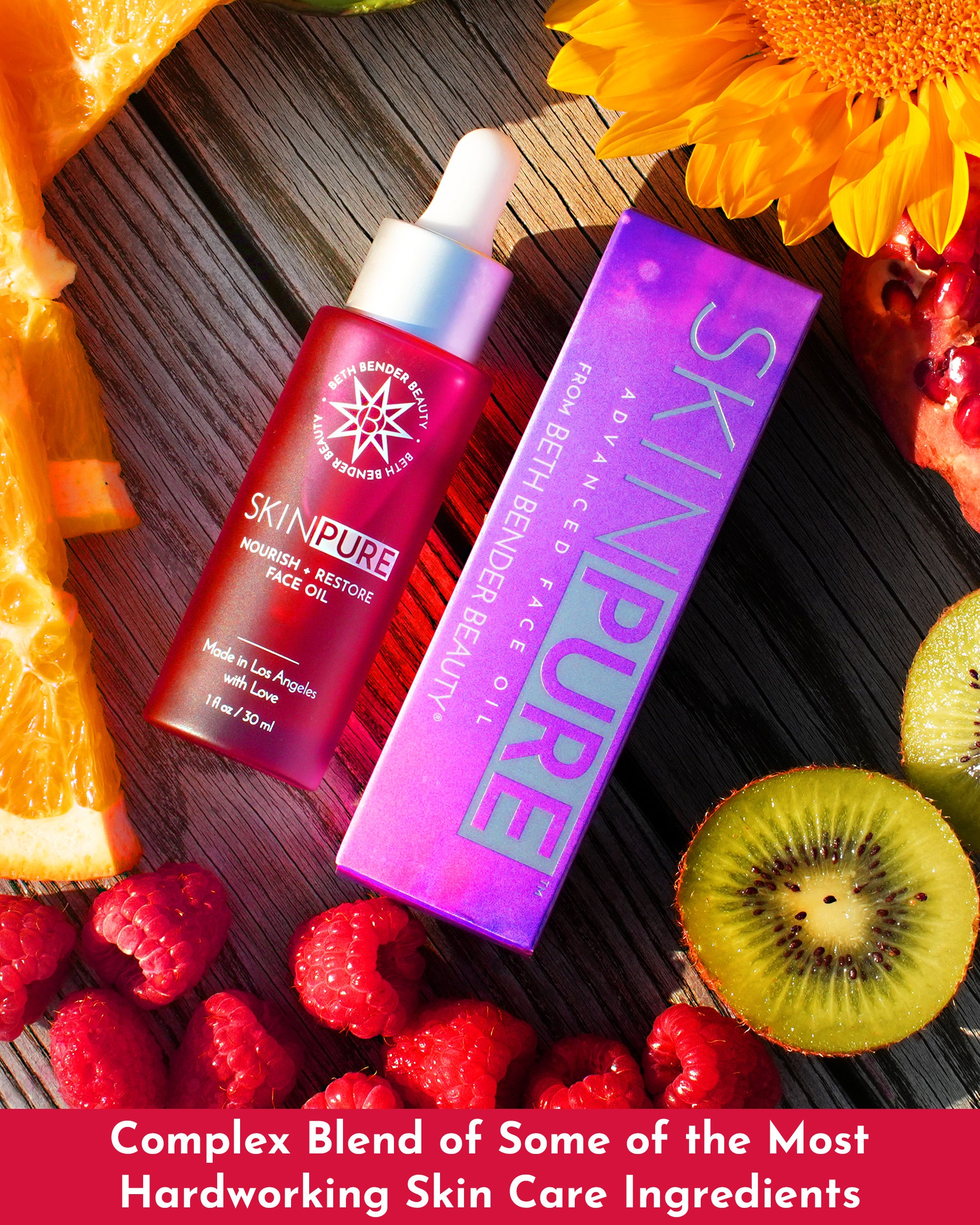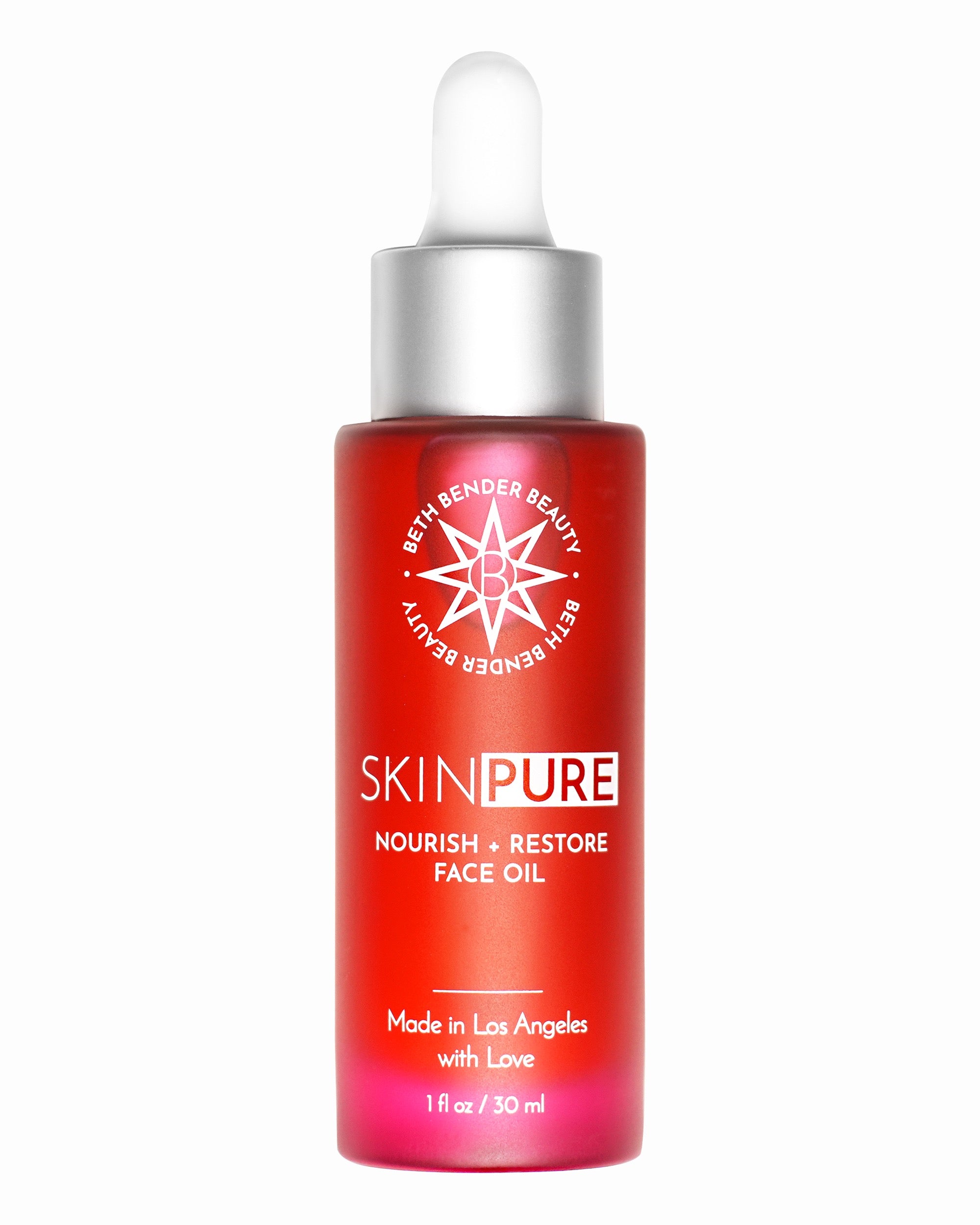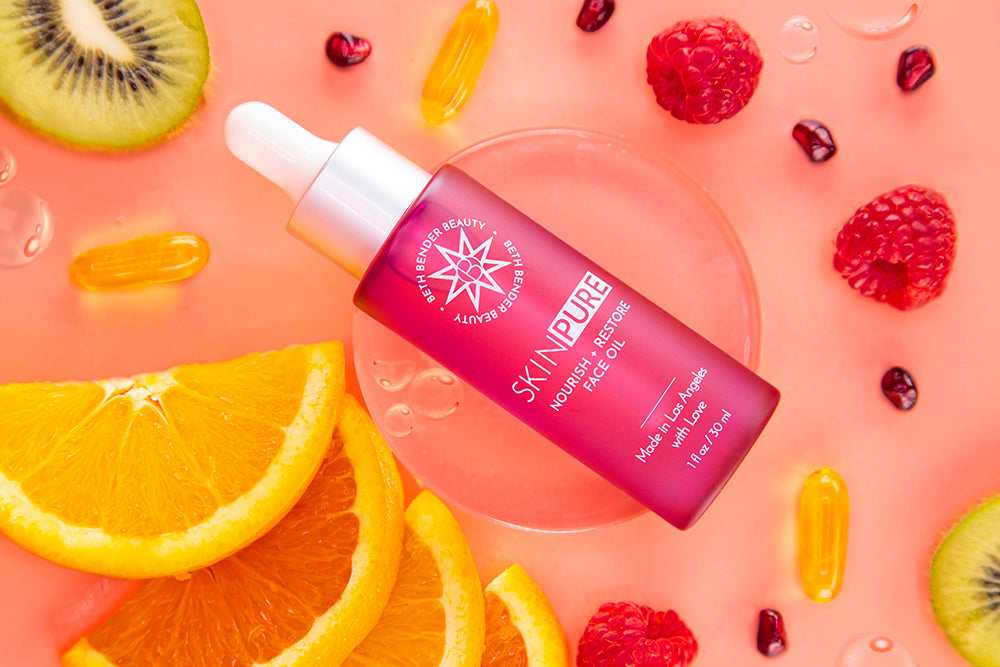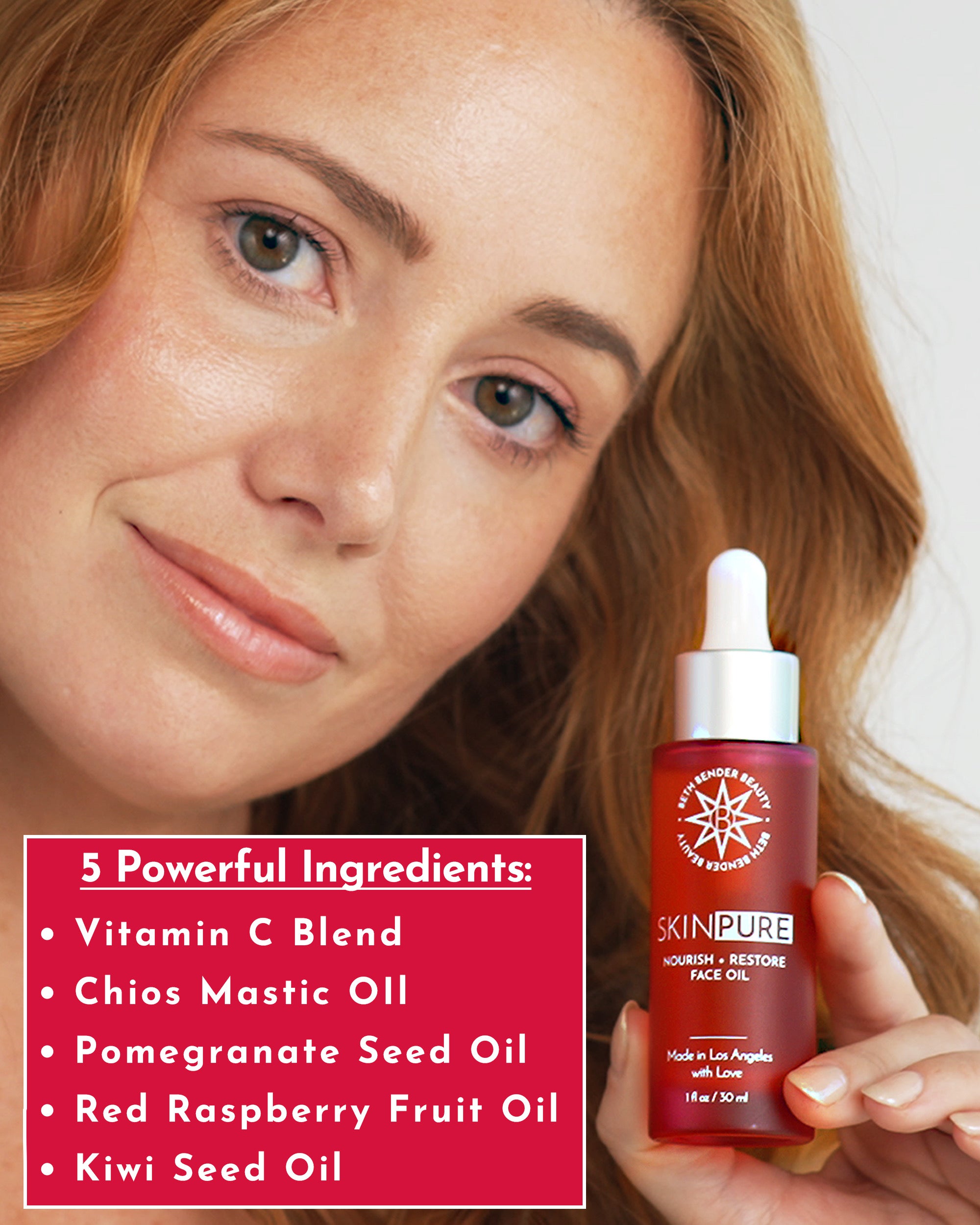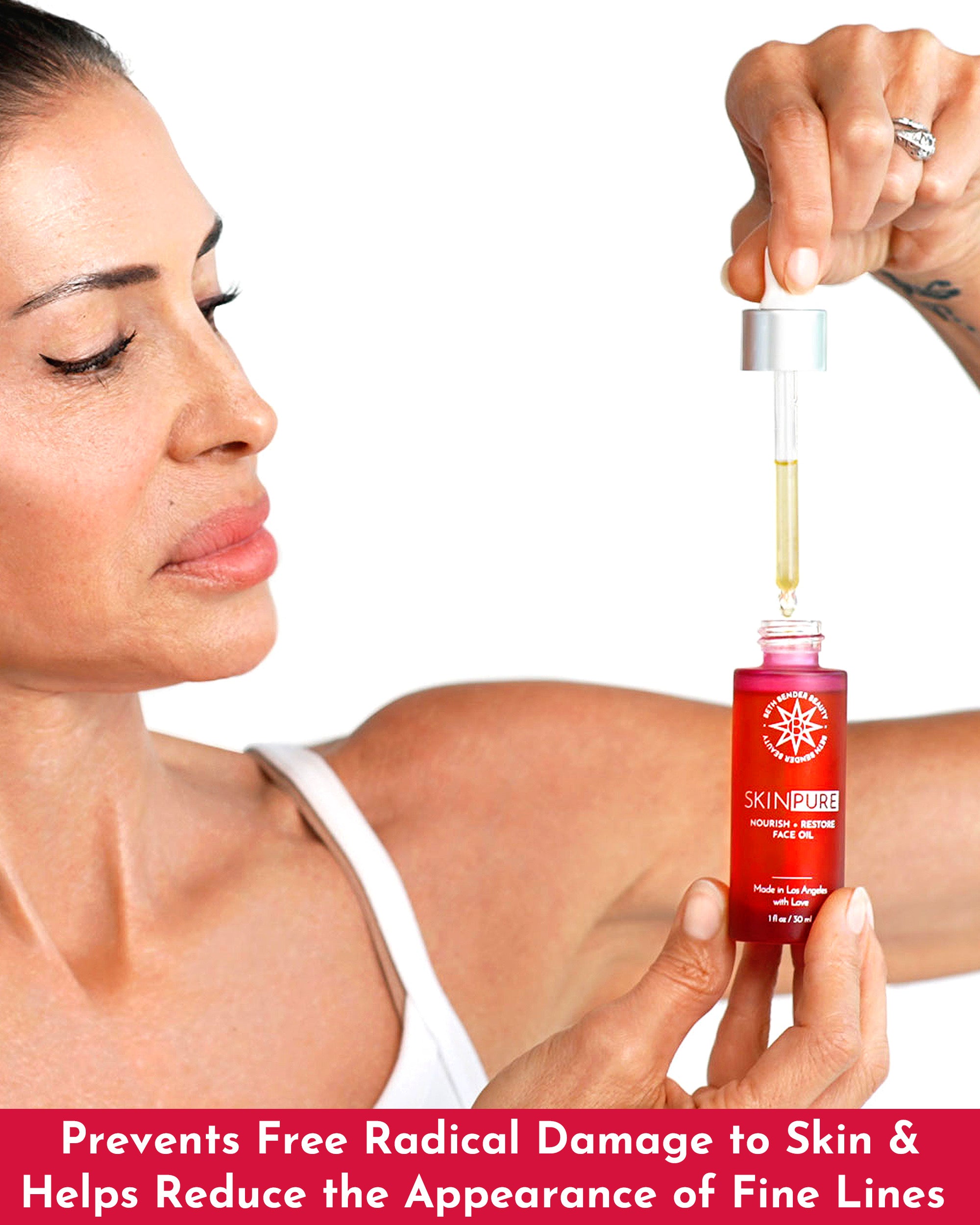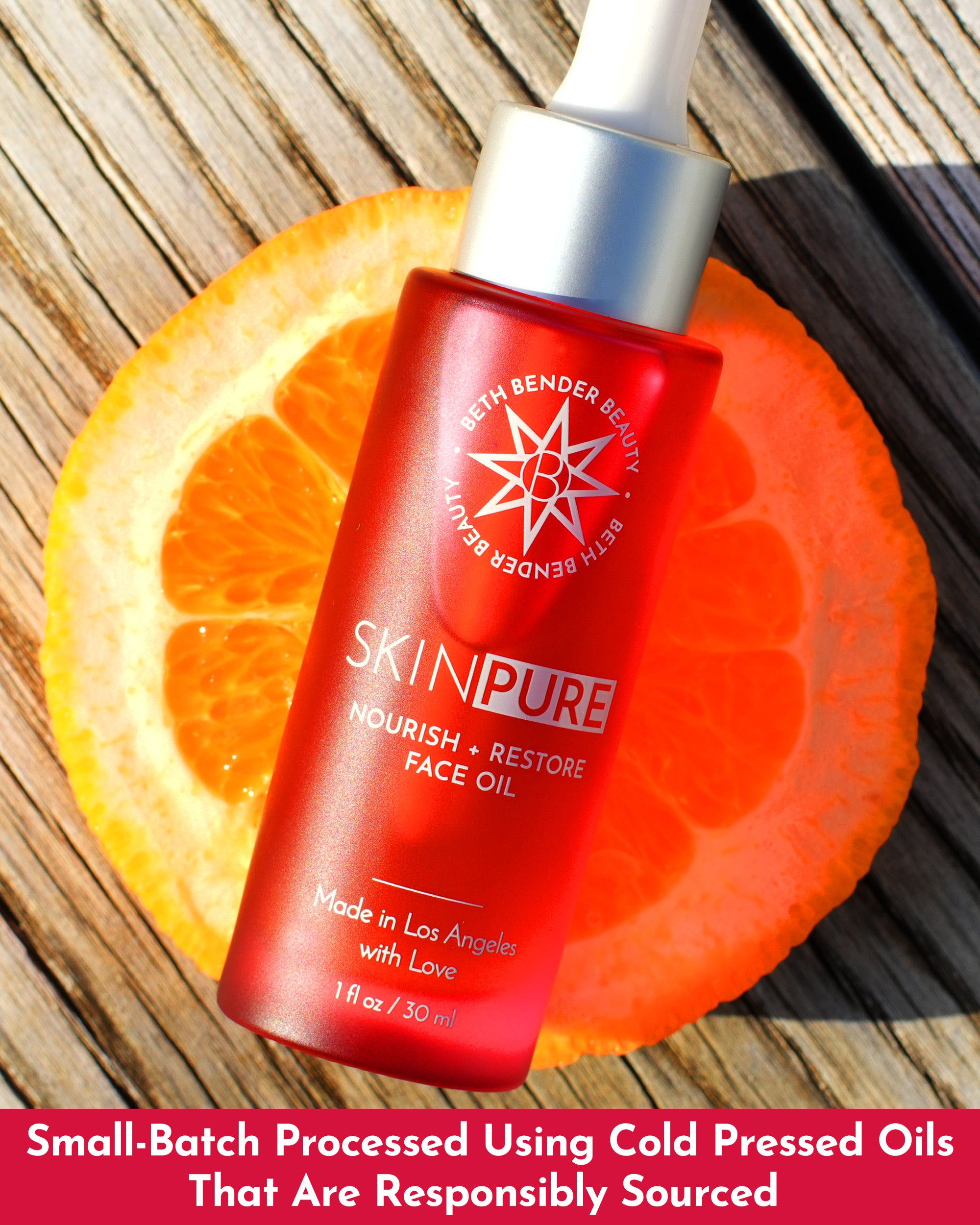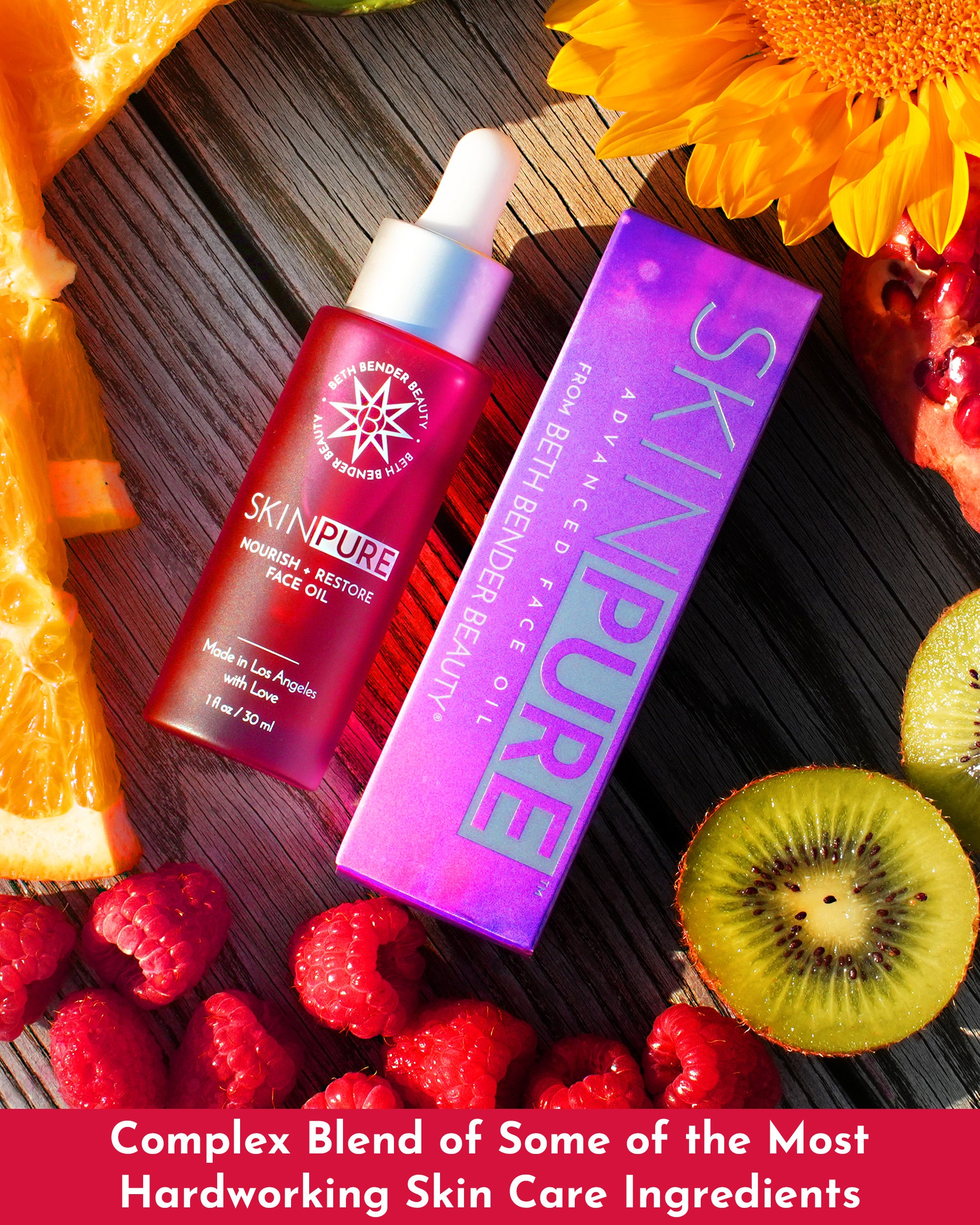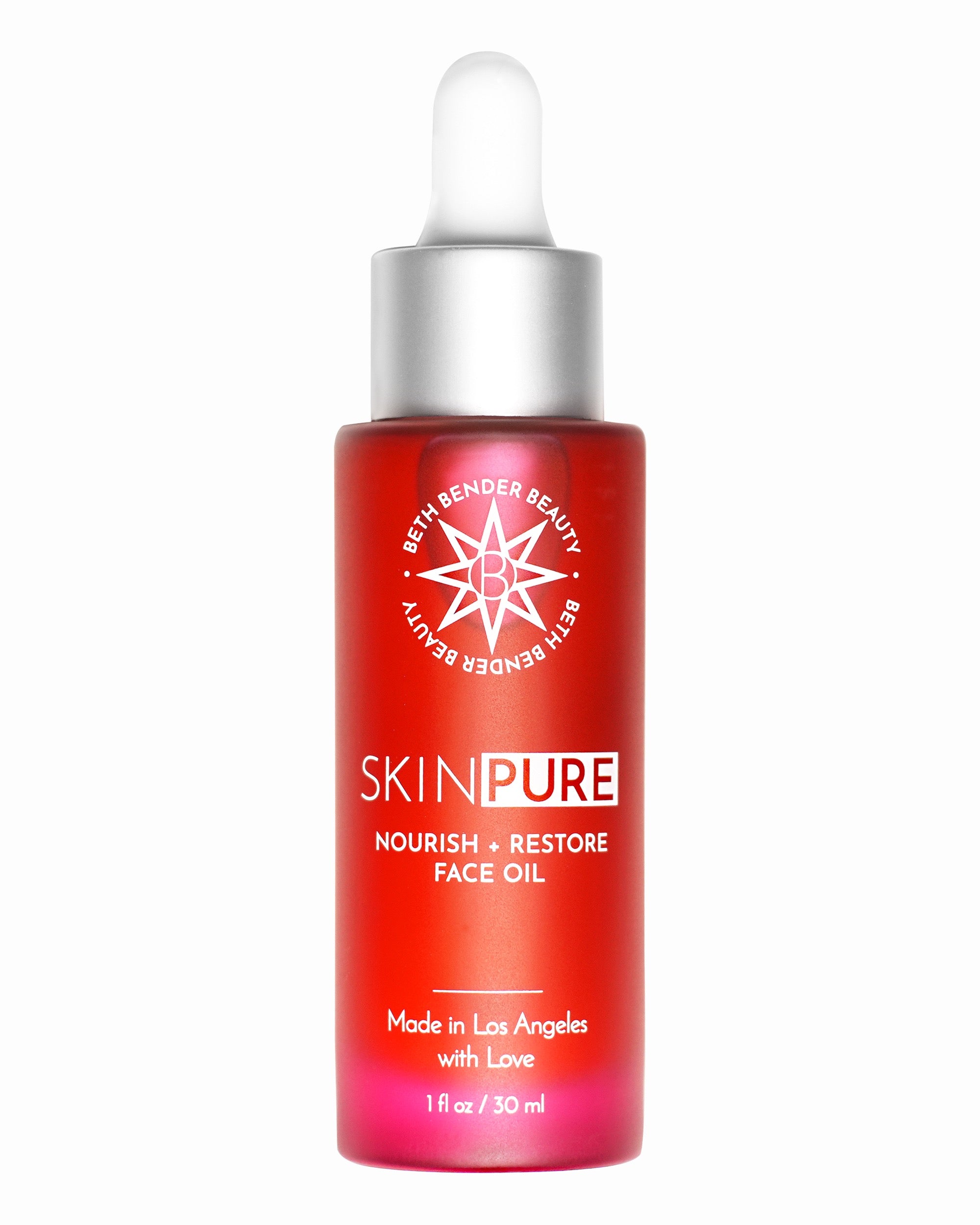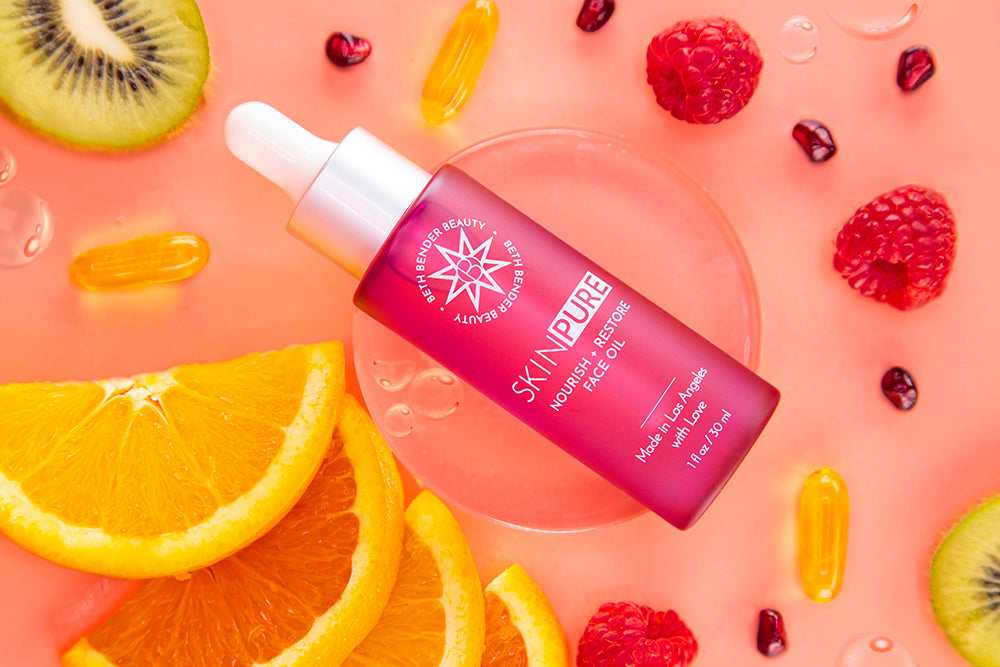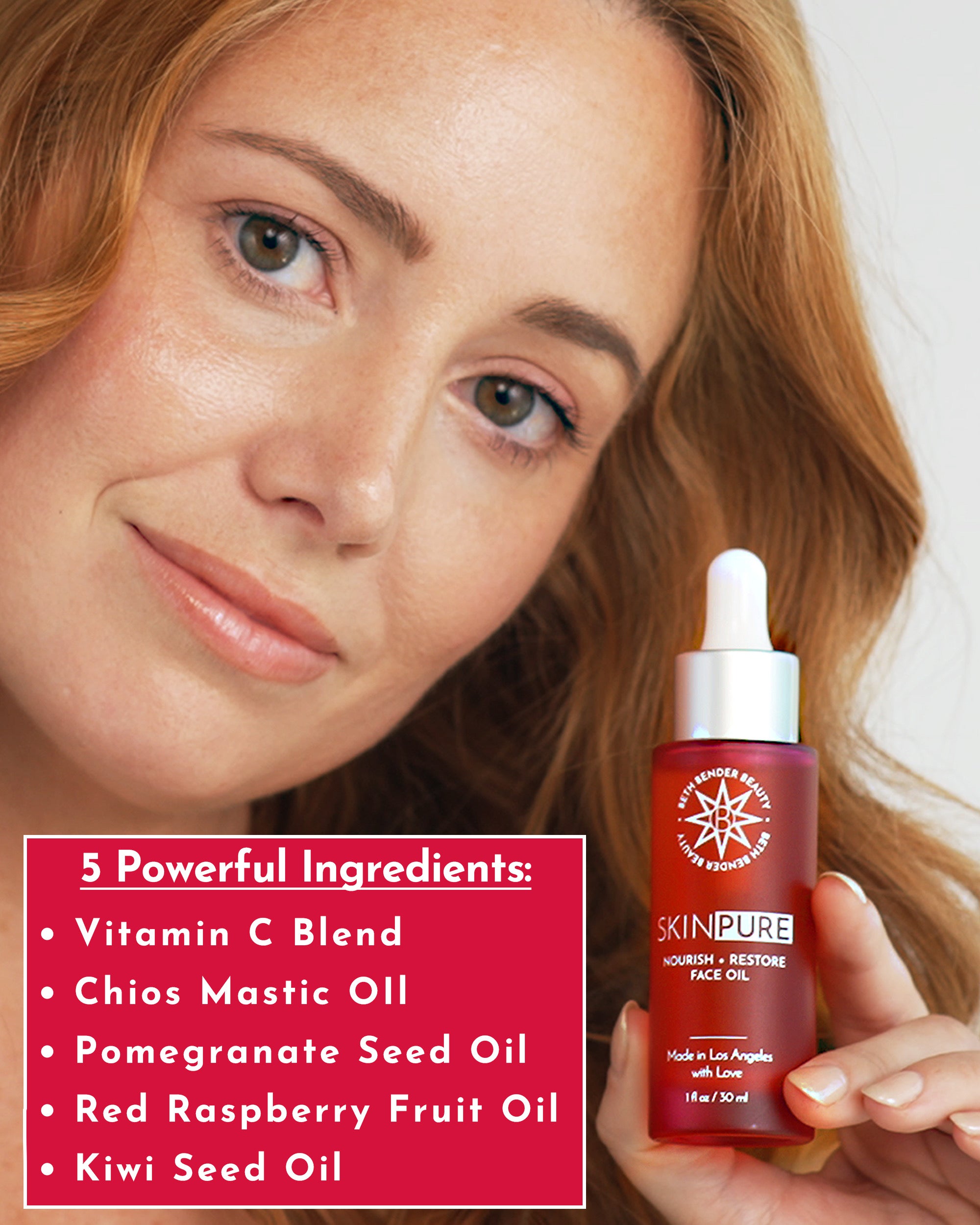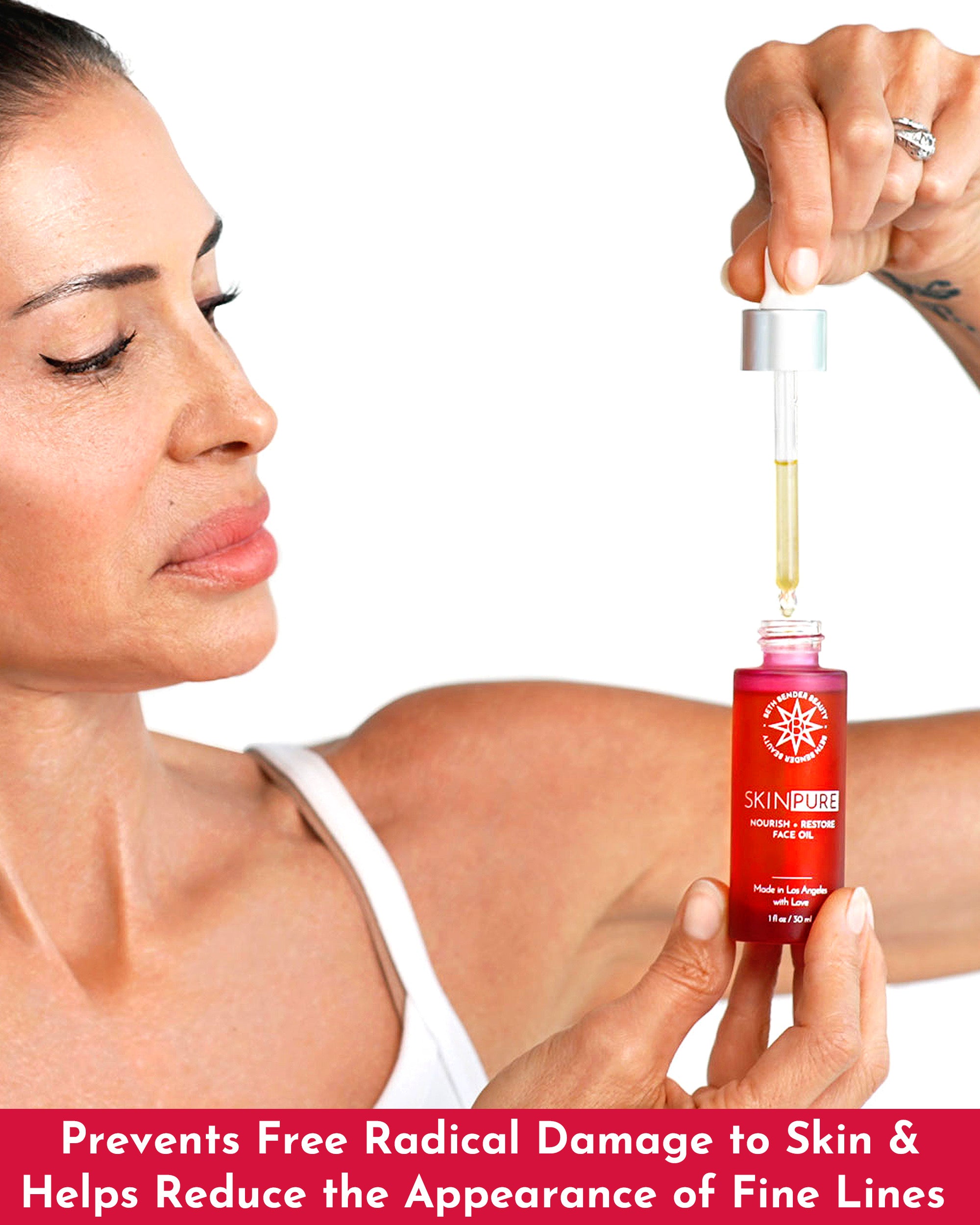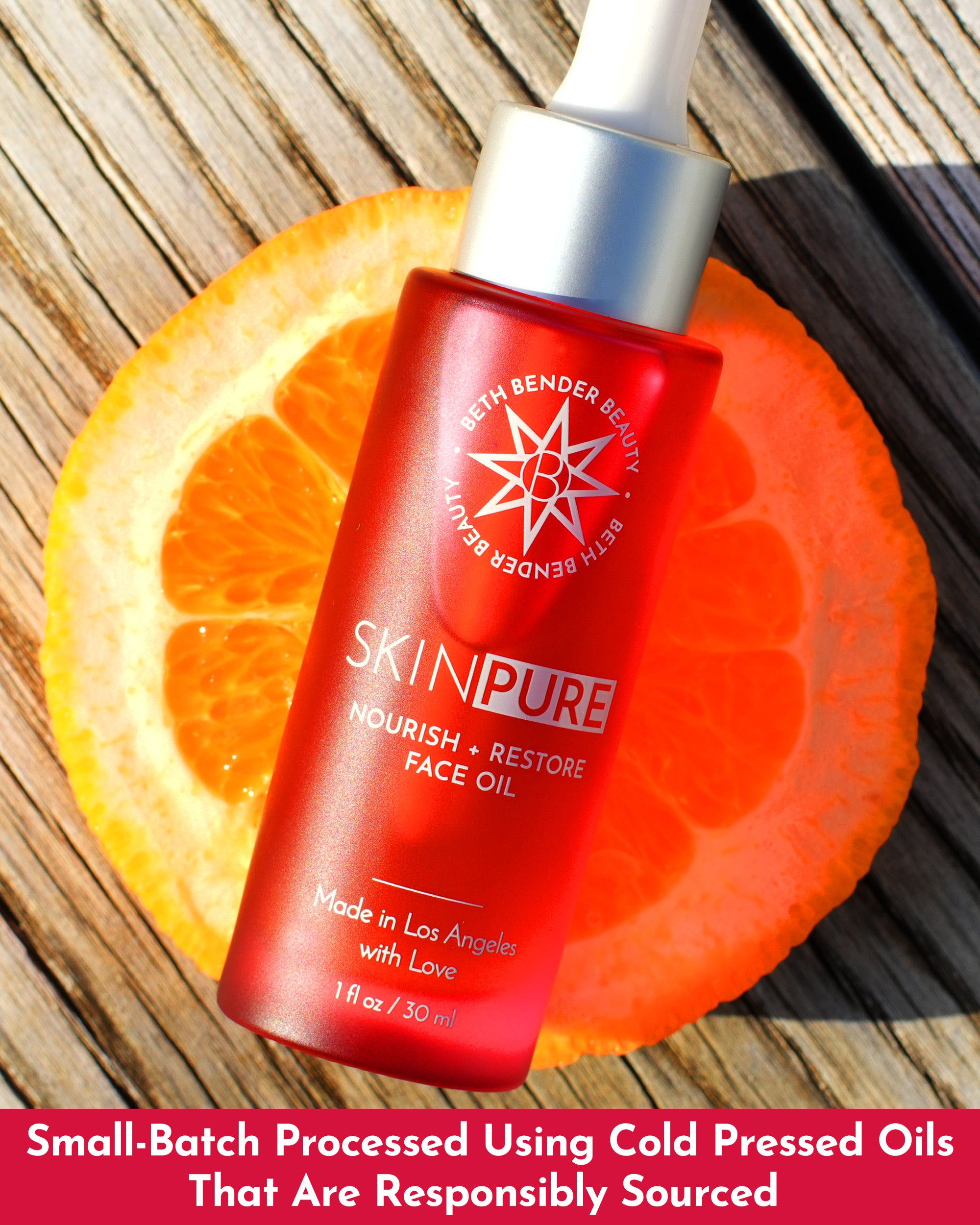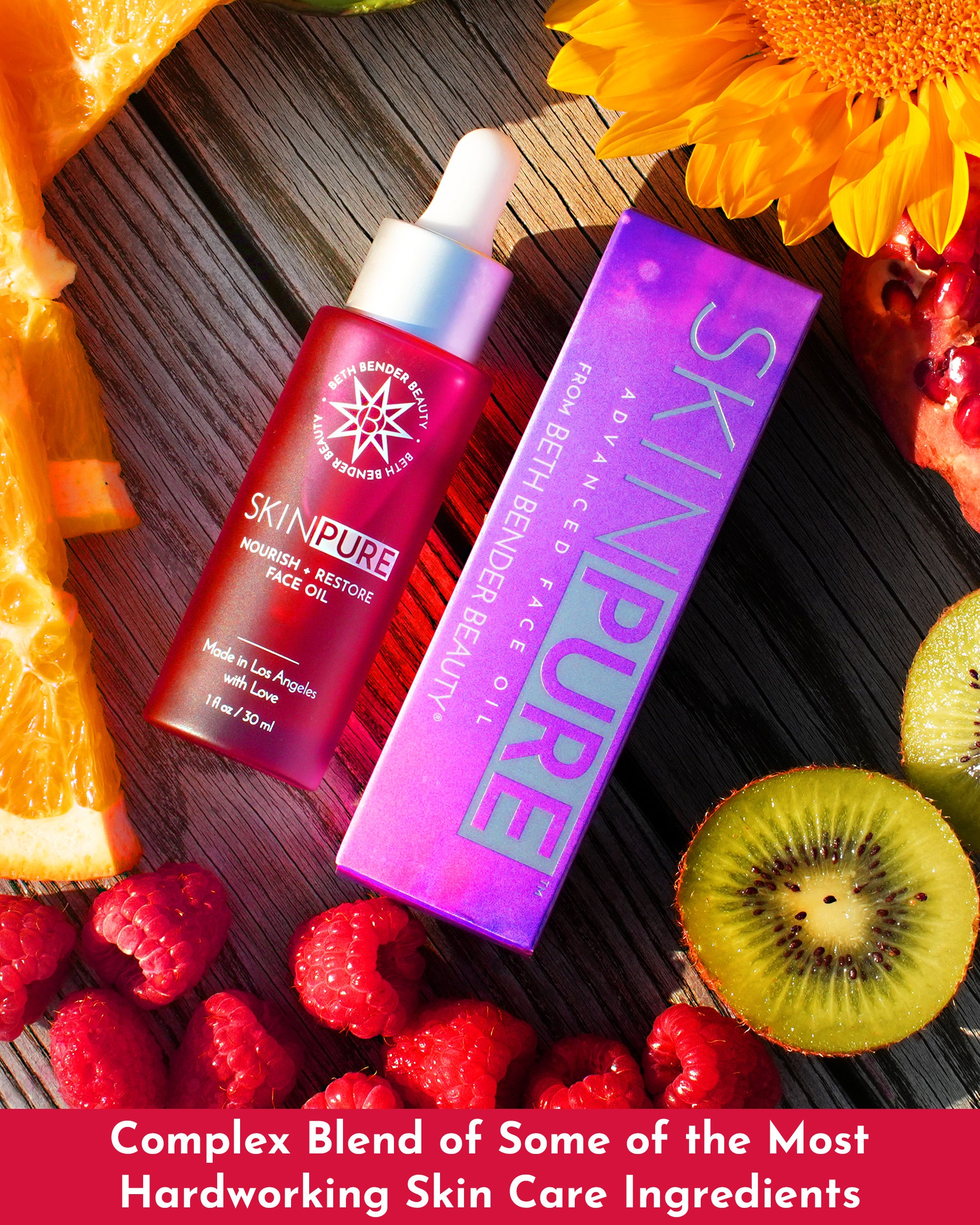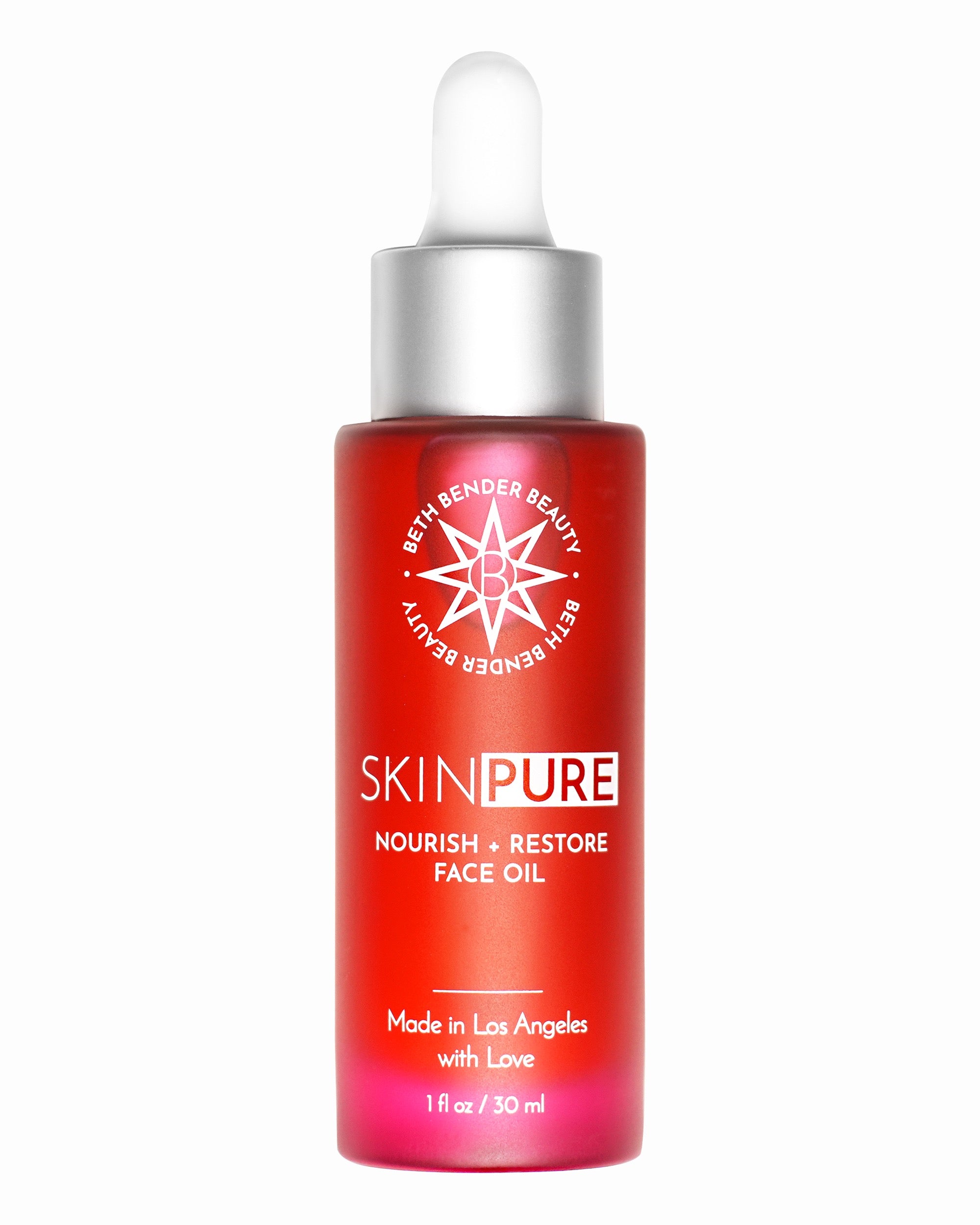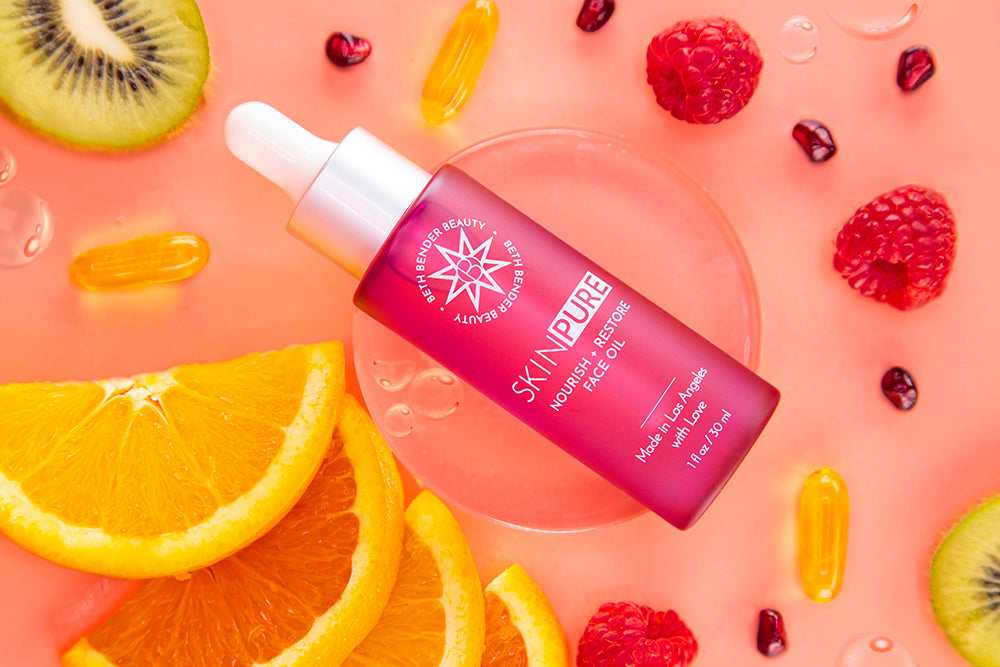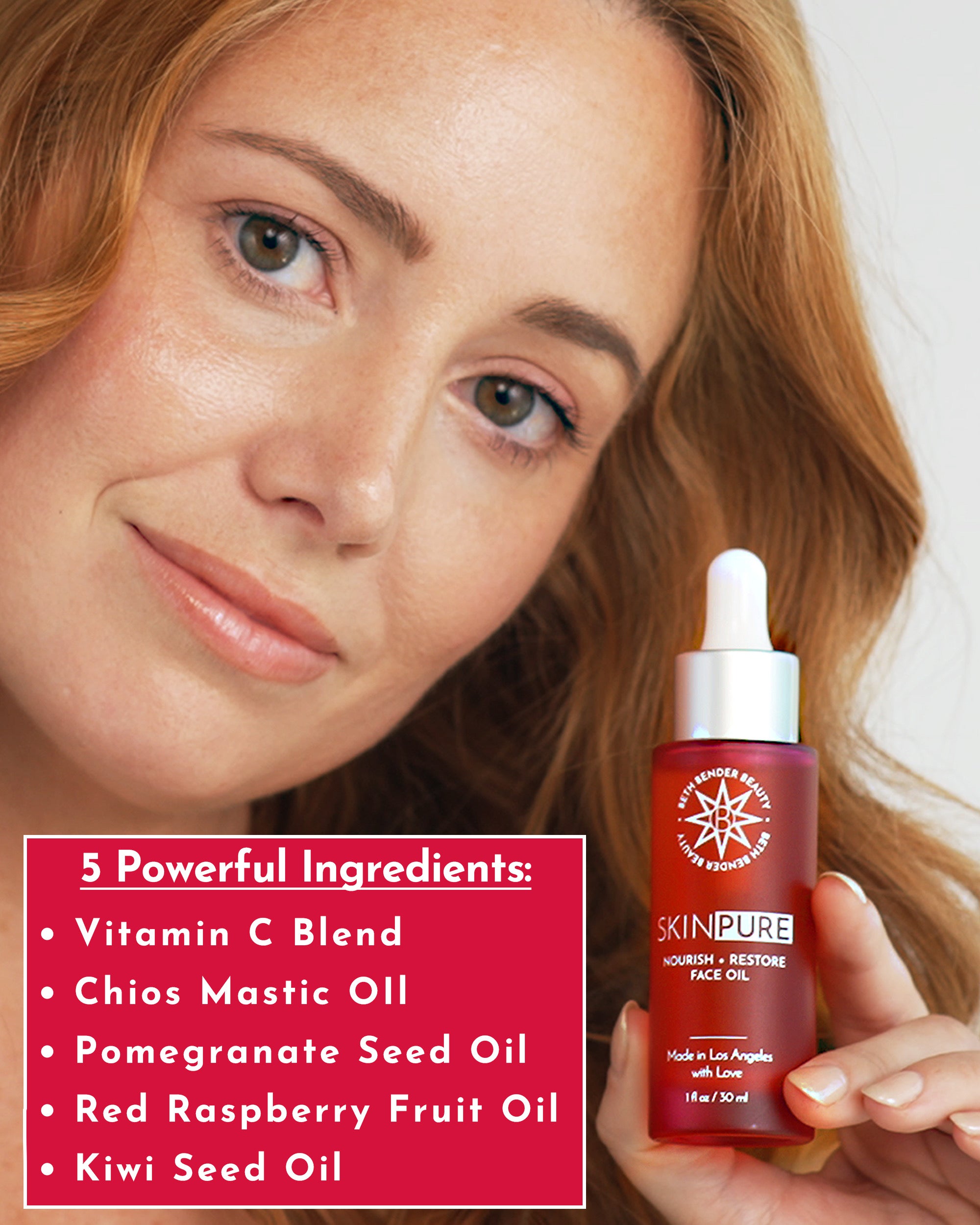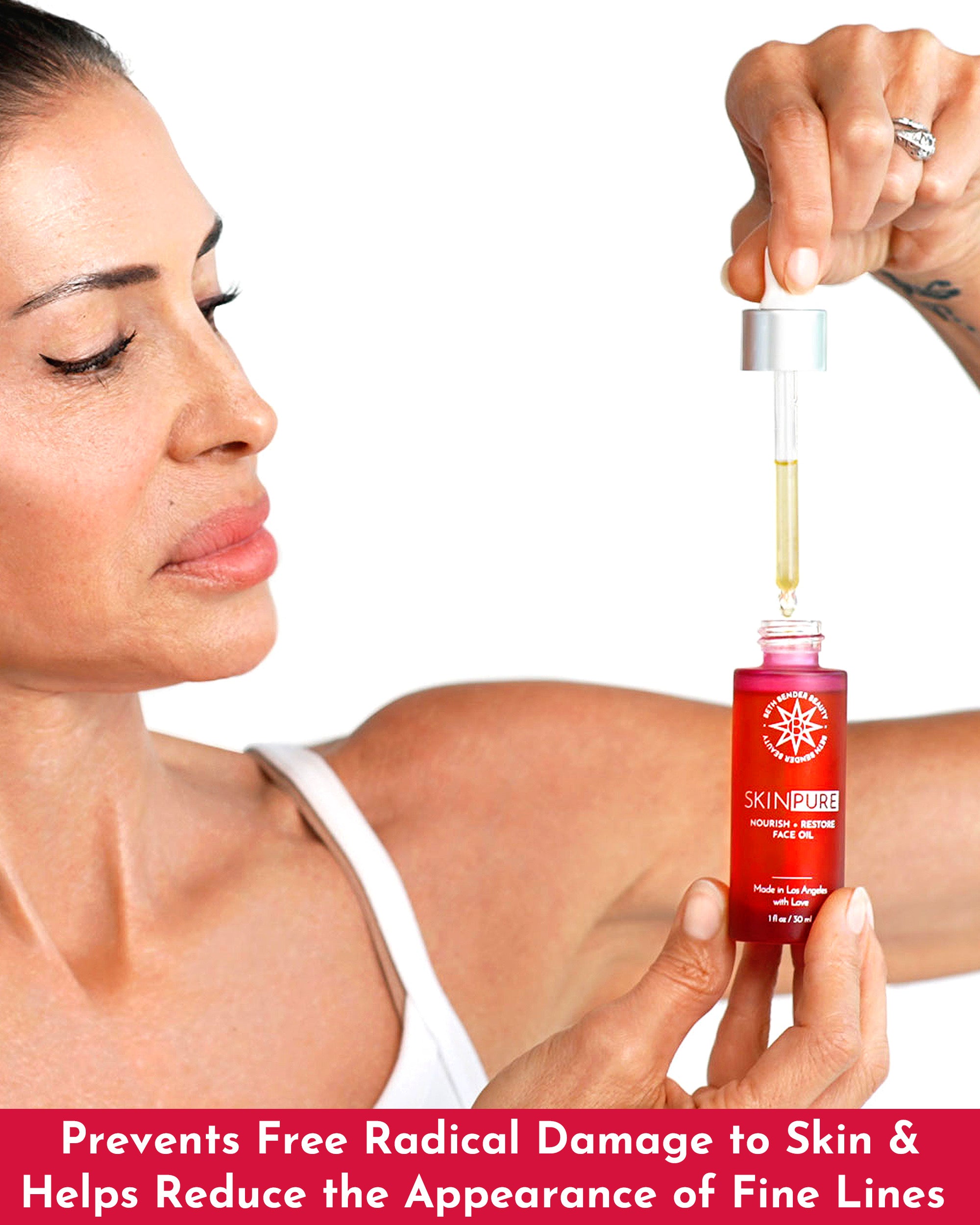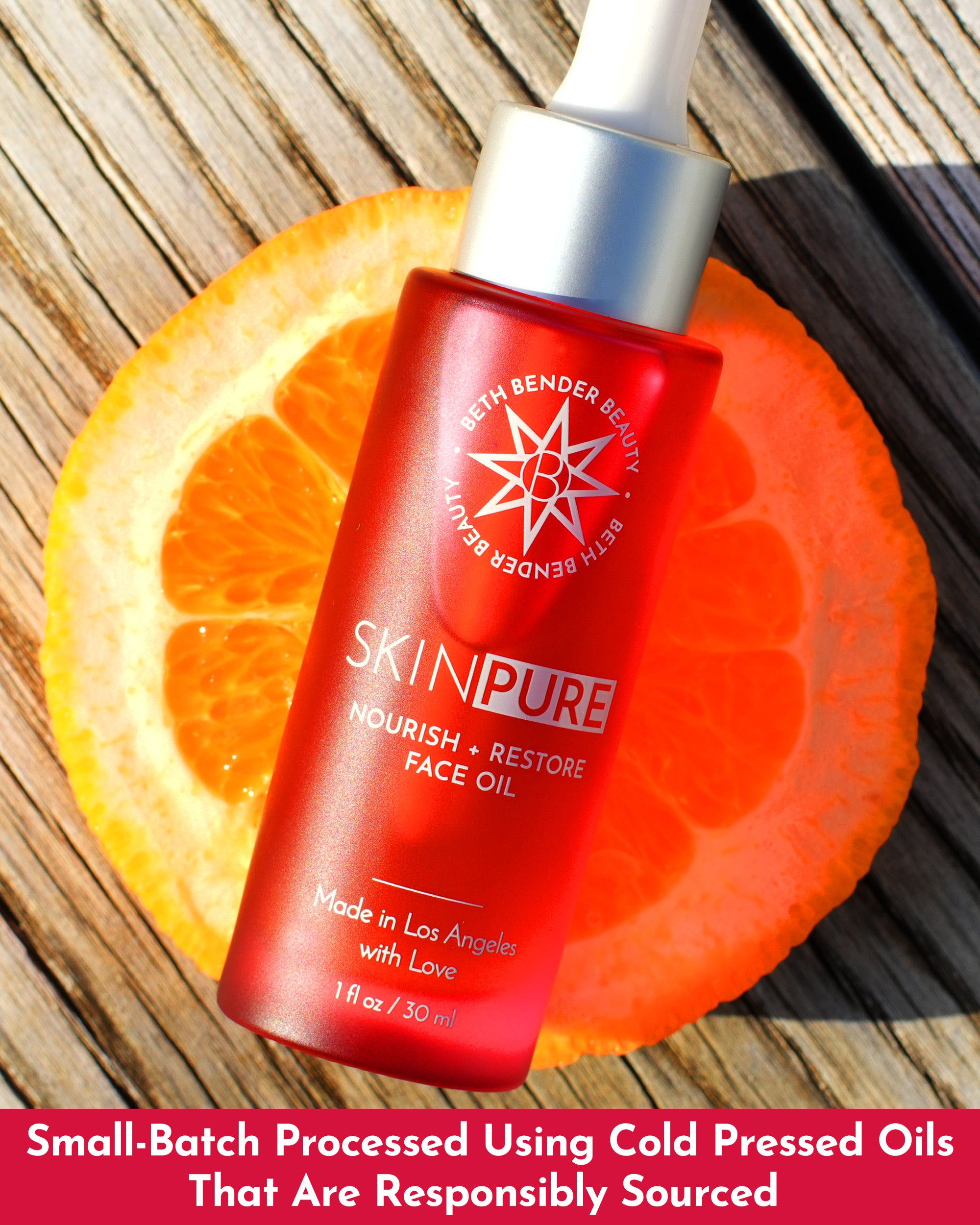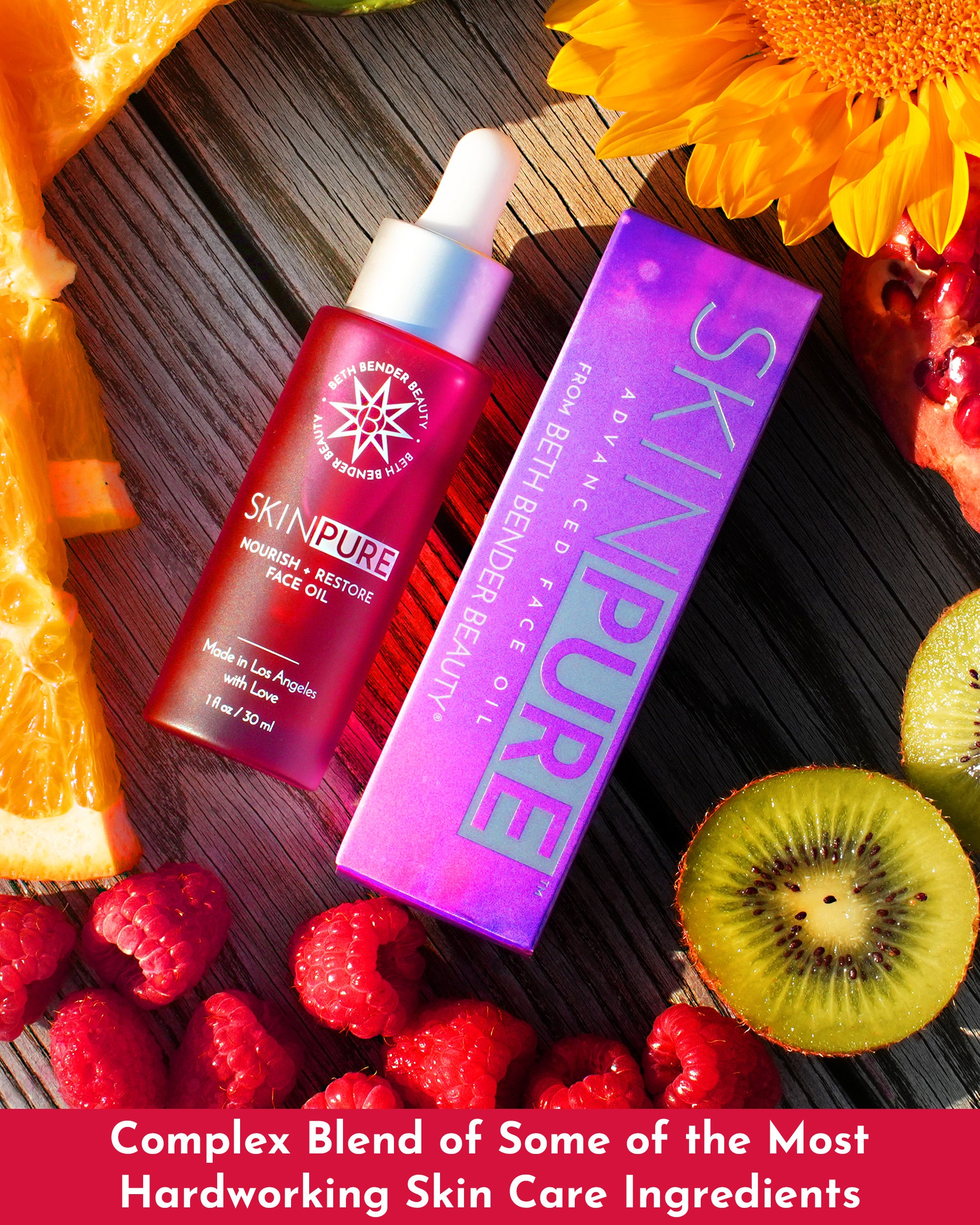 SkinPURE Glow to The Power Of C Face Oil
Unleash Your Radiant, Youthful Skin with SkinPURE Glow To The Power of C Face Oil

SkinPURE™ Glow To The Power of C Face Oil is the ultimate solution for radiant, hydrated skin. A top-tier anti-aging and anti-wrinkle face oil offering intense hydration to all skin types. Formulated with a powerful blend of Chios Mastic Oil, Pomegranate Seed Oil, Kiwi Seed Oil, Red Raspberry Seed Oil, Avocado Oil, and our exclusive Vitamin C blend, Skin-Lumi™. This advanced formula deeply nourishes the skin while helping to reduce the appearance of fine lines and wrinkles. Experience the transformative benefits of this ultra-replenishing face oil, leaving your skin soft, supple, and glowing with a luminous natural radiance.
Why Choose SkinPURE™ Glow To The Power of C Face Oil?
Ultra-Soothing Formula: Packed with antioxidants, Vitamins C and E, Organic Red Raspberry Fruit Extract, Avocado Fruit Oil, Pomegranate Seed Oil, Kiwi Seed Oil, and Chios Mastic Extract, this face oil delivers intense hydration that nourishes your skin from within.
Instant Hydration: Watch as your skin instantly comes to life, revealing a beautiful, healthy glow.
Discover the Powerhouse Ingredients:
Skin-Lumi™ Vitamin C Blend: Experience the ultimate glow as our carefully curated Vitamin C blend revitalizes your skin, leaving it healthy and vibrant.
Chios Mastic: Derived from the picturesque island of Chios, Greece, this ingredient has been known for its skin-firming properties, ensuring your skin looks and feels rejuvenated.
Pomegranate Seed Oil: Abundant in antioxidants, this ingredient promotes a youthful complexion by fighting free radicals and nourishing your skin from within.
Red Raspberry Seed Oil: Contains a high amount of vital fatty acids including omega-3 and omega-6, improving the skin's renewal process while maintaining hydration, providing smoothness, fullness, and helping to reduce signs of aging.
Kiwi Seed Oil: One of the best anti-aging, anti-wrinkle ingredients, rich in Vitamin C, giving the skin an intense moisture boost. 
Unlock the True Potential of Skincare Layering: Combine the benefits of serums, face moisturizers, and face oils for maximum results. Serums, with their small molecules, penetrate deeply for intense hydration, while face oils, with larger molecules, reinforce the skin barrier. 
Apply your SkinADV™ serum first, allowing it to fully absorb, and then indulge your skin with SKINLURE™ Hydrate + Nourish Face Moisturizer, and finish with SkinPURE™ Glow To The Power Of C Face Oil. Experience a youthful radiance and enjoy the nourishing and protective benefits of natural ingredients. Revel in a softer, more luxuriously hydrated complexion that exudes beauty.
Experience Quality and Sustainability: SkinPURE™ Glow To The Power of C Face Oil is crafted in small batches, responsibly sourced, and formulated with botanicals suitable for most skin types. Our products are proudly made in Los Angeles, CA, and come in sustainable glass packaging.
Unlock your skin's true potential with SkinPURE™ Glow To The Power of C Face Oil and experience the luxurious difference in your skincare routine.