10 Beauty Tricks for Kissing Those Under Eye Circles Goodbye!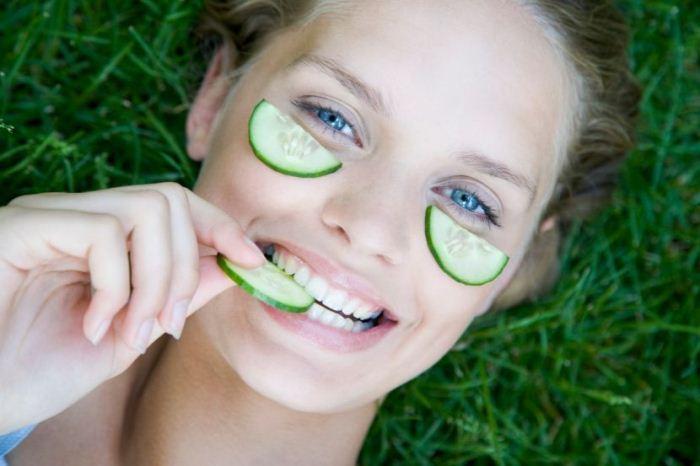 Oh, the dreaded under eye circles. They can make us look haggard, rough and as if we haven't slept in weeks. Add busy schedules, too much champagne, holiday parties, who can miss those, and it's clear we're much more susceptible to the raccoon trend this time of year.
However, relief can be yours. We have a file of top tips to defeat under eye circles. Here are 10 of the best tricks to rejuvenate your face and banish under eye darkness. Are you ready?

1. Use a Gel Eye Mask.
Ahhh. This is a good one. You can purchase a Gel Eye Mask at most drugstores. They are inexpensive and reusable. We like to put ours in the freezer but a refrigerator works too. Remove your eye mask and place it over your eyes for a few minutes and you'll have clearly minimized dark circles. The cold gel is able to constrict your blood vessels so it works on the actual mechanics of under eye darkness, rather than covering it up.
2. Use Chilled Tea Bags.
Wearing chilled tea bags on top of your eyes works in the same fashion, as far as blood vessel constriction. The difference with tea bags is that you can use an herbal tea that supports the process for additional results. We love using chamomile tea bags as chamomile reduces inflammation. So have a cup of tea, wait for the tea bags to cool down and place over your eyes.

3. Apply Product in the Proper Sequence.
Dab on an eye cream and apply foundation before finally using concealer. This trick means you'll use less product and it does a better job of eliminating darkness beneath the eyes.
4. Use the Right Colors.