10 Game Changing Makeup Secrets From Top Celebrity Makeup Artists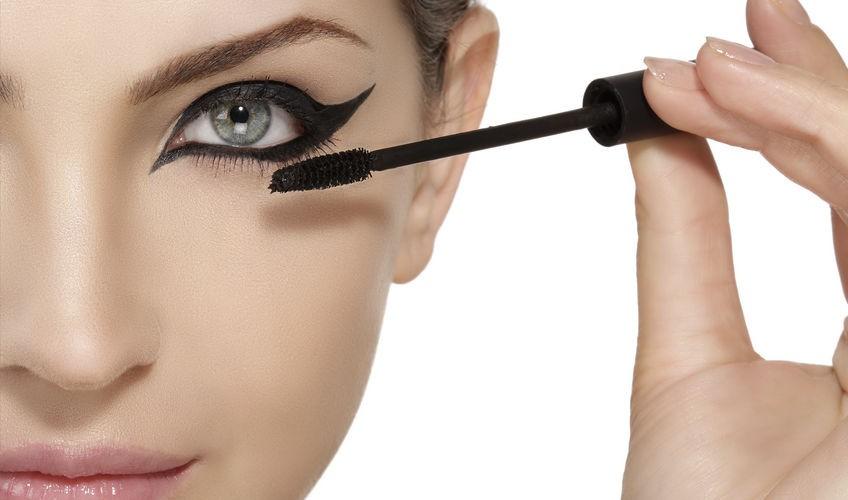 Makeup artists seem to be able to do magic when creating absolutely amazing looks and transformations on their clients. It may seem like we will never be able to get the hang of doing a smokey eye that oozes sultry and smoldering or perfect winged liner that is just the right length and thickness, but before you throw in your beauty towel why not take a look at these top makeup tips from some of our favorite makeup artist whose secrets may change the way you do your own makeup forever.
1. Beth Bender from Beth Bender Beauty
"When applying individual lashes or lash clusters add a liquid or felt tip liner first along the base of lashes to fill in any gaps or sparse areas and create a seamless look. Once lashes are in place repeat this same step using the same liner and fill in any missed gaps"  We love this tip because it zero's in on a makeup problem that we've all experienced at one time or another. This tip is especially useful if you only wear false lashes on special occasions and may have a hard time getting the falsies super close to your lash line. The liner acts like a shield, protecting prying eyes from seeing the false lash band.
2. James Vincent from Ardency Inn
"Add your favorite blush to the cheeks before you apply foundation for a glow that looks like it's coming from beneath the skin. A bright, warm pink at the apple is perfect for any complexion." We guess that this might just be the secret to celebs looking like they naturally have Snow White's flawless complexion and rosey cheeks! If you're going to be applying blush this way, make sure that you add enough to where the color won't be completely covered up under your foundation. This tip may work best by using a cream blush if you're using a cream foundation, and a powder blush if using a powder foundation.
3. Niki Metz from Jouer
"If you're extremely oily and don't have face primer handy, just apply a little cornstarch to your skin before your foundation." Yes, corn starch can act as an oil-reducing primer and as a face powder. If you have a darker skin tone, you will want to mix a bit of cocoa into the powder so it doesn't go on your face white. Make sure when you apply the mixture to your makeup that you shake off all of the excess before going over your face because a little goes a long way when it comes to this makeup hack.
4. Kerry Cole from Becca Cosmetics
"To extend the life of your mascara, add a few drops of saline solution to the tube and swirl the brush around. This will reinvigorate and add moisture to the formula." This is a tried and tested method to get a few more uses out of your mascara. Keep in mind, you don't want to reinvigorate an old mascara, so make sure it's not past it's expiration date. If you don't have saline solution on hand, try a couple of drops of warm water, as that should be enough to loosen up the mascara and give it life.
5. Charlotte Tilbury from Charlotte Tilbury Cosmetics
On creating the perfect cat eye. "Your flick should end two millimeters from the end of your eye. Always keep a cotton bud dipped in eye-makeup remover nearby to tidy up any mistakes!" Yes, even famous makeup artists make mistakes, so don't feel bad next time you have to re-do your cat eye! Also, when doing a cat eye, if you're not so great at liquid liner, simply create the cat eye with shadow and a small, angled brush and go over it with gel or liquid liner. Problem solved!
6. Hiromi Ueda
On her secret to sculpting the face: "Using foundations in two different shades. I usually use a lighter shade foundation around the centre of the face and on top of the cheekbones, and a darker one for around the neckline and hairline and also under the cheekbones." Using a darker foundation on the outer parts of the face creates a shadowed effect, which pulls the face in and give it that "sculpted" look, much like contouring does. Lighter foundation draws attention to that area, much like a highlighter does.
7. Jennie Jenkins from Beauty By JJ
On testing out foundation: "The best place is the jawline, and, if possible, it's always best to ask for a sample and see what it would look like in natural lighting." When testing out foundation, many people believe that an accurate test is the back of the hand, but this is just not so. The back of the hand gets more sun and, in turn, is usually a shade or two darker than your face. If you're not able to test out the foundation in store, know that most drugstores honor makeup returns!
8. Gita Bass
"If you find that the shade is not exactly right for you and is not working for you, then absolutely mix two together. Be your own painter. Even if you wear SPF 50, you do still get color in the summer. So in the summer, you might be little darker than in the winter." Yes, it is totally possible to not be an exact match in foundation colors and yes, you are not the only one. If you're able to find two shades that are super close to your skin tone, who says you can't mix?
9. Meredith Hayman
"Look straight ahead and try to place the lash curler as close to the root of your top eyelashes as possible. Once placed correctly, squeeze your thumb and pointer fingers together so they touch. While squeezing, gently lift your wrist up and then back down before loosening your grip. Do not apply mascara before curling." Ah, the dreaded lash curler. We're pretty sure we've all had a nightmare about all of our lashes falling off because of a curler once or twice in our lives. Thankfully, we've never actually seen this happen, so we'll stick it out with our faithful lash curler! But seriously, curling your lashes is an essential step in anyone's eye makeup routine, so don't skip it.
10. Kara Yoshimoto Bua from Chanel
Create Sexy Lashes and be the envy of all of your friends. Kara says to "first make sure your mascara is no more than a month old. Using fresh mascara glides on much easier and will not flake. "Next, place your mascara wand at the base of your lashes and wiggle the wand in a back and forth motion as you continue sweeping outward and upward," says Bua. "The trick to sexy natural lashes is to get the thickness into the base of your lashes and taper them naturally out towards the ends, as opposed to chunky, thick ends."