3 Great Tips To Make Your Eyes Look Bigger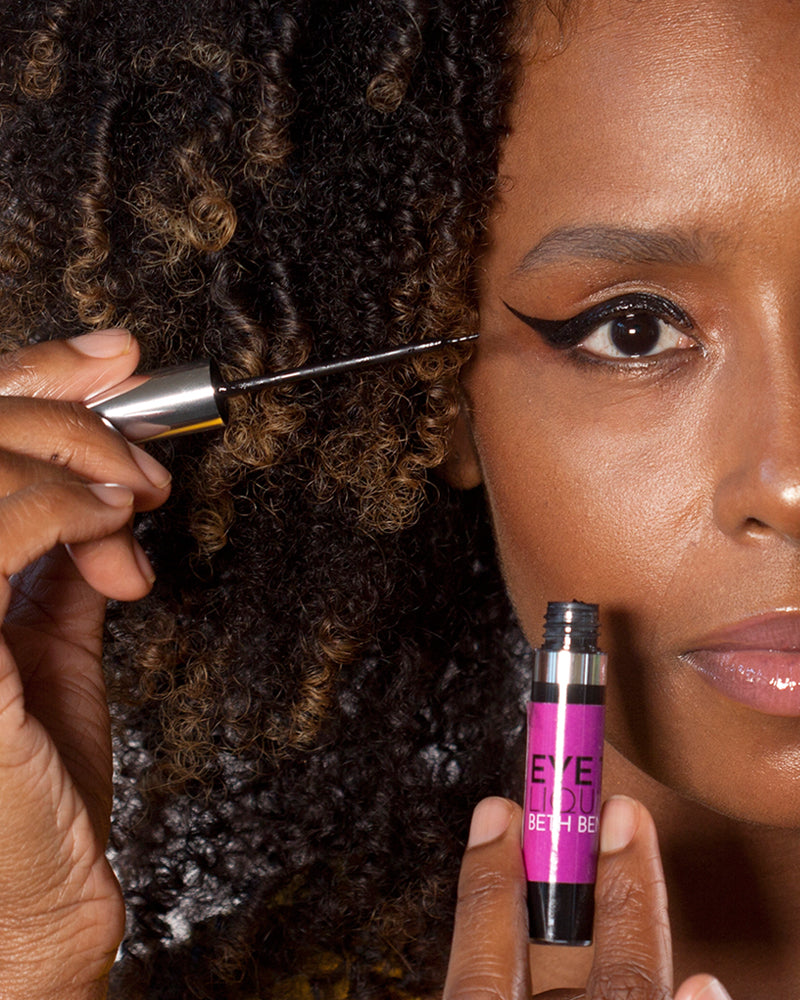 DRAWING A TIGHT LINER

To enhance your eyelashes and frame your eyes, apply a super tight eyeliner using a black liquid liner and run it along the base of your upper lashes. If you haven't mastered the liquid eyeliner look yet but want to, try using a felt-tipped liner in its place. It will still deposit rich, inky color but you will have more control and precision when applying. Make sure to taper the liner as you move towards the inner eye, especially if your eyes are smaller or close set. "I like to add a tiny flick at the end of the eyes just to pull them out a bit," says Beth.
LIGHTEN THE WATERLINE 
Adding a dark eyeliner to the waterline can look sultry when paired with smokey eyes, but it can also make your eyes look half their size. Instead when doing a smokey eye, go for the bigger-is-better look and apply a flat beige eye pencil to the waterline. You can still go for drama with your dark liner underneath the eyes and on top. We love The Everything Pencil in Pure Beige. You'll be pleasantly surprised by how it instantly opens and brighten your eyes. This is also a great trick for waking up tired eyes too.
GET YOUR BROWS IN SHAPE
With all of the obsession over eyebrows lately we thought we would remind you again that having a groomed arched brow is a great way to create a flattering frame for the eyes. And anything that accentuates the eyes is going to make them appear larger. For a few tips on how to groom your eyebrows Beth recommends cleaning up the areas above and below the brows with a tweezer and filling in any gaps with an eyebrow pencil or shadow that is one shade lighter than your natural brow color. Finish by brushing the brows up (very important) and over with a spoolie brush or a disposable mascara wand for a clean, defined shape.
You can also use an eyebrow stencil as a guide for removing any unwanted hairs. To do, place the stencil template that is closest to your own natural brow shape over your brow, and using a small brush dip into your brow color and fill in. Remove your stencil and tweeze any hairs that are outside of your natural brow shape.