The Top 10 Makeup Tips for Summer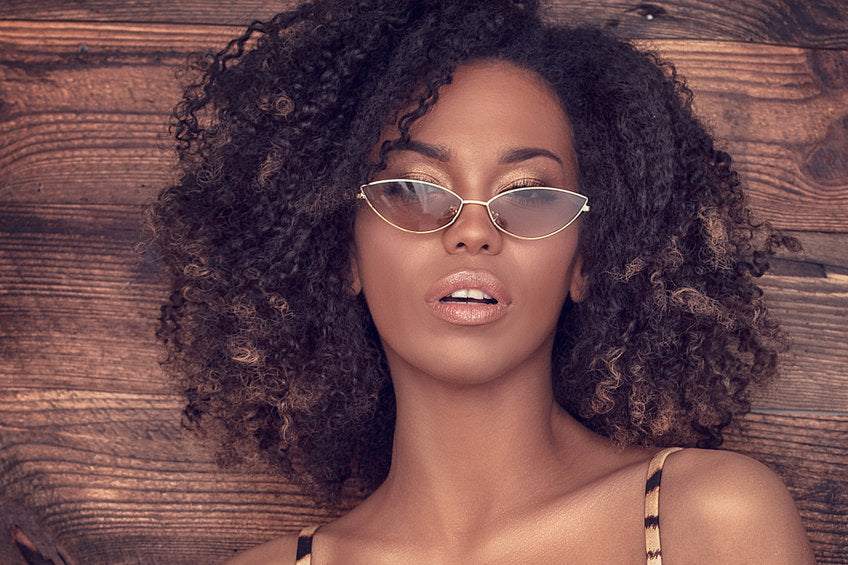 We spend a lot more time outside of our homes in the summer – more than during any other season. So, naturally, we like to plan ahead to see how we can make each summer more stunning than the last. Here are 10 summer makeup tips that we can't wait to try.
Ward Off Shine.
The first tip to look your best in the summer is to beat shine. Sweat and high temps can really make your T-zone looking very greasy, which in turn can look even worse in photos. What's the fix? Simply stock up on blotting papers, wet wipes and your favorite facial moisturizer in a travel size so you can clean up, blot shine and rehydrate anywhere and at any time. 
Protect Your Eye Makeup.
Consider wearing a higher quality formula in a waterproof mascara and/or eyeliner for those beach days and swimming pool trips. Just be sure not to make it a daily habit. Waterproof products aren't designed to be worn every day. 
Summer Eye Makeup Pro Tip: apply one coat of your favorite mascara to your lashes first and then go over with a waterproof formula. This will not only protect your lashes, but make removing at the end of the day even easier. 
Layer Like a Makeup Artist.
Does your eyeshadow get really goopy at the creases when it's hot outside? Start with a primer before you apply your eyeshadow and then apply a cream eyeshadow followed by a powder shadow of the same hue to set the look. This will extend the life of your eye makeup in the sun. 
Embrace Color.
We are huge fans of colorful makeup at any time of the year but the summer definitely calls for even more of a pop. Branch out into the world of colorful eyeshadows and colored eyeliner – there are so many options and formulas out there to choose from. You can use bright colors on the lids, colorful eyeliner on the top or bottom lids, or even create a multi-colored/gradient eye. Even smokey eyes can be amped up by using monochromatic selections of summertime hues. If you're unsure of where to start, read up on the most complementary eye makeup/eye color combinations. 
Skip the Lipstick.
Lipstick can feel a little overdone in the summer. Give your lipsticks a rest and opt for colorful lip stains instead. They're more sheer, but last long, making them perfect for the season. 
Spritz Your Way to Freshness.
Grab your summer tote and throw in a bottle or two of hydrating facial spray. A quality mineral water spray will instantly refresh your look and even make you feel more fresh and alert. We like to spray on ours every time we come out of the pool or the sea to be sure our faces are free from bacteria. They're also great for spritzing away sweat and you can spray them on right over your makeup.
Switch Up Your Products.
Your skin's needs completely shift from season to season. Your summer makeup and skincare products should be lighter to reflect the less harsh weather and to allow your skin to "breathe". Also, the lighter your products are, the easier it is to master makeup touch ups and blotting sessions throughout the day.
Besides comfort and care, consider your color. Most of us have considerably different skin tones in the summer than in the winter months. So if you think you can get away with wearing the same foundations and powders year-round, think again. Don't make this giant beauty blunder. If you're on a budget, skip foundation in the summer and opt for a translucent powder that works for everyone.
Contour with Caution.
We love contouring but it's not always appropriate. If you're in a balmy and tropical place, it's easy to see how body or even face contouring can start to run amok. If you really have to contour in the summer, do all of the necessary research to protect your look. Go for longer wear, smudge-proof products and take your environment and surrounding weather conditions into consideration. Good luck! 
Soften Your Smokey Eye.
If you usually go for a black-based or silver smokey eye, why not tone things down for the summer? We love to see a shift to softer smokey eyes featuring light golds, pale pinks, olive greens or even light bronze for the summer. Our favorite go-to darker hues come off as much more severe when our skin is darker and the wardrobes and venues are adapted for the outdoors.
Intensify Your Eyeshadows.
Prepare for a richer and bolder eyeshadow by starting with a primer product. This will ensure bright, long-lasting color, that applies evenly. If you don't have an eye primer you love, you can also use a white kohl eyeliner pencil instead! Just use it to gently draw all over the eyelids, all the way up to the creases. Apply your eyeshadow and then finish the look with natural-looking blush and a lighter lip color to really let your eyes shine.
What beauty and makeup tips do you swear by for the summer? We'd love the hear them!