5 Top Makeup Looks That Are Forever Trending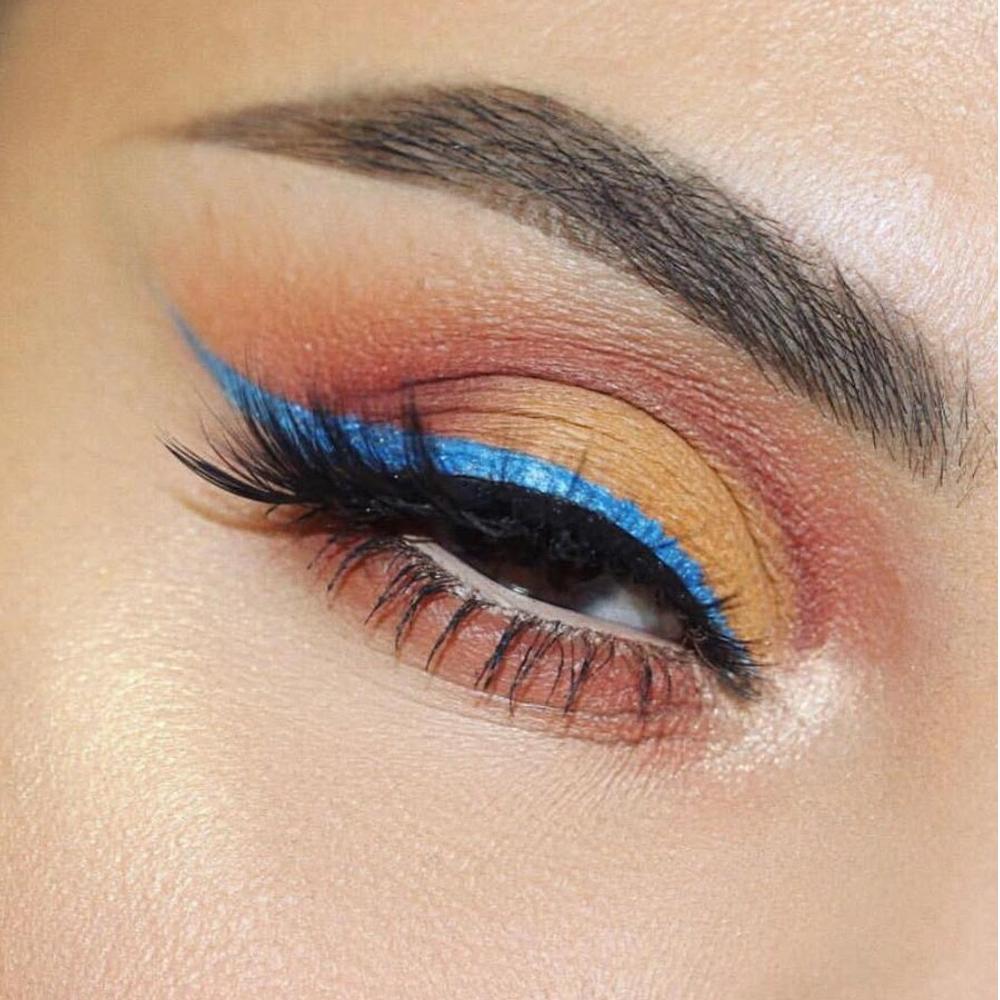 Here's the truth, We all live busy lives and don't always have an ample amount of time every day to do an elaborate makeup job on ourselves. In reality, most of us barely have enough time to suck down a cup of coffee before heading out the door in the morning! That's why we need to make the most with the limited time that we do have, and YES, it is possible in five minutes to look just as good as the person who spent an hour perfecting their cat eye makeup All of the five looks below can be done in under five minutes and have you looking and feeling great with still enough time for an extra cup of coffee too!
1. The Fresh Faced and Awake Beauty
For this quick and simple look, the goal is to look as natural and wide awake as possible in very little time. To do, skip on foundation and instead go straight to your concealer to cover any imperfections, remove any redness and cover any dark circles without having to layer on the makeup. Dab concealer in an upside down triangular shape under the eyes to cover up any signs of sleeplessness. Extend the concealer up towards the top of the cheekbones to brighten up the face. You can also add a few dots to the bridge of the nose and the cupids bow to further lighten up the look. Next, lightly brush some bronzer across your cheekbones and dust a soft pink or coral blush to the apples of cheeks only. Add a coat of mascara to define the lashes and a swipe of clear shimmer lip balm or a nude lip color to complete your look. You'll be pleasantly surprised by the results and how these simple steps can make such a difference even with limited time.
2. From Office Queen to Glam Goddess
The problem of wanting to keep your face more neutral at work than you would prefer becomes a problem when you don't have time to go home and take off all of your makeup after a long day of working. Freshen up your face in five minutes after work for dinner or drinks with only a few easy additions to your makeup. If you didn't have any eye makeup on beforehand, give your eyes an edgy look by adding a cream shadow across your lid. The cream blends easily by just using your fingertips, which saves you the trouble of having to bring multiple brushes with you to work. Check out Foiled Glace Shadow in "It's My Life".
For added definition and to create a more sultry effect, sweep the same color underneath your bottom lashes using either a taklon eyeliner brush or concealer brush, but a Q-tip will work too if you're without brushes. Take a black or dark brown pencil liner and run it along your top lids as close to the lashline as possible. Applying underneath bottom lashes is optional. Add a fresh coat of mascara if you're in need of it or didn't apply before work. Make sure to comb thru lashes first if you're applying over mascara from the morning to avoid any clumping. Finish your nighttime look with a touch of bronzer or blush depending on your preference, or do both and pop only the apple of cheeks with your blush. By adding a shadow and liner you can instantly transform your daytime look and be ready for Margarita Monday's in a flash.
3. The Bronzed Beauty
 For this quick look a la Jennifer Lopez, it's all about the bronzer. Knowing how to contour and apply your bronzer correctly can be the difference between looking like you were vacationing in the Caribbean for a week or that you missed the memo on when too much is not a good thing. To do, choose a bronzer that is at least two shades darker than your natural skin tone and begin by applying across the cheekbones and using your brush to blend the bronzer seamlessly into the cheeks. Next, begin adding bronzer across the jawline and near the temples to give you an all over glow, and chin. You can also add some to the sides of your nose to create a more streamlined appearance especially if you plan to highlight the bridge of nose too. Next, take some of the same bronzer and using an eyeshadow brush, define your eyes by adding color to the crease. Add a quick line of eyeliner to your top lid and finish with a coat of black mascara. Check yourself in the mirror to marvel at your beautiful work.
4. Pretty In Pink
In this dolled up look, you are exuberating softness and the likeness of Lauren Conrad by keeping your makeup to a minimum, yet creating the appearance of a flawless finish with a gentle burst of color on the lips. Start with a light coat of foundation or tinted moisturizer to cover up any imperfections and even out your skin tone if necessary. Next, go over your lids with a nude or soft brown eye color just to give you a good base. Use a black liquid liner along the top of eyelid and extend it out past your outer eye slightly, then flick the liner upwards to give yourself the cat eye or winged effect, making the eyes appear wider. Next, use a rose colored blush to give your cheeks some color.  If your skin tends to be dry try a cream formula instead. You can use your fingers to tap color onto cheeks and blend or a foundation brush. Finally, go over your lips with a balm to keep them from becoming dry and finish your look with a soft pink lipstick applied over top.
For this look you may want to skip the blush, as we don't want the entire face to be lit up in color like the fourth of July. Instead, a light dusting of bronzer will do just fine. For the eyes, opt for a bright colored liner instead of applying bright shadows for a smokey eye look. Try a turquoise, bright blue or a purple liner in a pencil, liquid or gel, which will give you the perfect amount of color for stand out eyes. Defining your brows is also key to this look since the focus is on the eyes, so make sure that all stray hairs have been removed, and all sparse if any areas have been filled in before setting with a clear brow gel. Finish with a pink or nude lip to add a little more glam and go out and be fabulous.