7 Essential Makeup Products For Beginners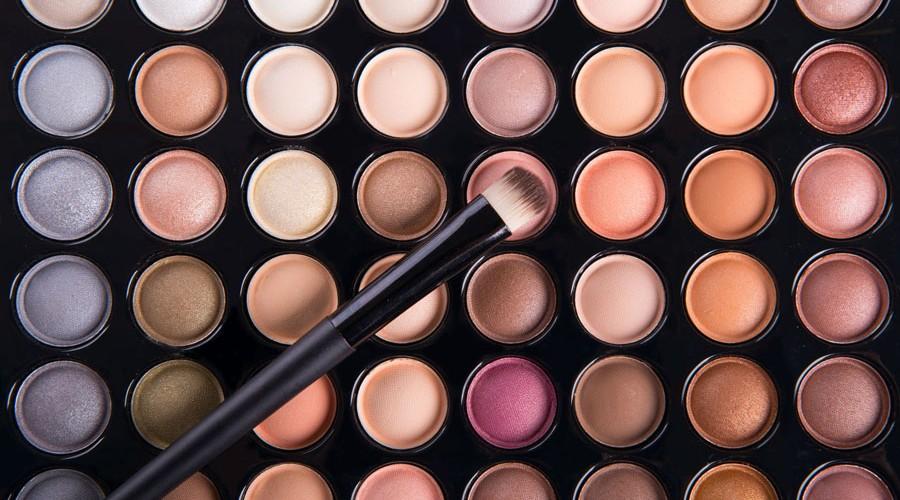 For someone that is just beginning to get into wearing makeup, selecting all of the right essentials needed can seem like a time-consuming (and expensive) task. You may feel like you need hundreds of makeup products in your arsenal to complete a full face of makeup but that really isn't the case. In actuality you really just need the essential makeup products to start with and from there depending on your own personal needs you can add on specific beauty items. The good thing about makeup is thanks to all of the beauty lines available you no longer need to spend a fortune to look good and there is something for everyone.
With that being said,  it is still important to know which makeup products you should invest a little more on and which ones you can find a dupe for. This all comes down to you figuring out your skin type and how your skin reacts to different makeup products. As you experiment more and more with makeup, you will come to find out which brands and beauty products work for you and which ones don't. When it comes to the basic starter products these seven are essential for any beginner beauty kit.
1. Foundation or powder. Every beauty kit must have some type of face product in it. What type of face product you decide on depends on several factors, including how much coverage you would like. If you are looking for a face product that will give you just the lightest amount of coverage, go for a powder that conceals but stills feels light on the skin. If you desire a product with more coverage look for a liquid or cream foundation with high coverage. When it comes to color matching, you want to find a color that blends with your neck and is also a good match to your natural face color. If you're shopping in a beauty store, they will usually color match for you or give you a sample of the product to take home and try before purchasing. However, if you're in a drugstore, you don't have that luxury. If that's the case, you'll want to hold the bottle up to your jawline and try to get as close to the color as possible.
2. Primer. Primer is one product that is sometimes neglected in the beauty community, but is actually one of the most important steps that there is. Think of your face as a blank canvas. Without primer, your face is an uneven surface. If you applied paint to a canvas that was discolored in some areas, dry in some spots, etc, do you think it would come out even? Probably not.
A primer works to smooth out your complexion and make your makeup look even more flawless. We've found that a lot of our favorite primers have been a bit more high-end, but don't be afraid to seek out some drugstore primers to test.
3. Brow pencil. The brows should never be neglected when doing makeup. Perfectly filled-in brows really complete a look and pull everything together. Before filling in your brows, make sure you trim and remove any excess hairs. We've chosen a brow pencil as our preferred makeup product instead of brow gel or a brow powder as we find that for beginners this seems to allow more control and is easier to work with. Check out the video tutorial below from hudabeauty.com, she is a master at grooming and filling in her brows.
With a brow pencil, you have much more control over the amount of product deposited to your brows (depending on how hard you press) and with the shape you're trying to create. As a rule, try to chose a color that is a shade or two lighter than your hair color. Never try to match your brows to your hair color exactly.
4. A good set of brushes. We couldn't leave out this beauty starter kit essential! A good set of makeup brushes is 100% necessary to any makeup kit. You may think that you can get away with using your fingers all of the time for application, but once you use a good makeup brush you'll want to use all of the time. You should have several different brushes, including: a large blush/bronzer brush, a kabuki for liquid or cream foundation, a few eyeshadow brushes for lid color, and blending, a small, thin brush that can be used for applying eyeliner, and a concealer brush which can be used for cream shadows too. Many times, you will find that brushes come in kits, so you may be able to get all of the brushes you need in one purchase.
5. An eyeshadow palette. Of course, no beauty kit is complete without a few essential eyeshadows. The good news is, you're not going to have to break the bank on palettes. Many brands make eyeshadow palettes that come with multiple different colors in them that are just as pigmented as the more high-end brands. You should have at least one "nighttime" palette (for when you want to create a more smokey look) and a more neutral, "everyday" palette. There are so many different ways to take a few eyeshadow colors and create numerous makeup looks so don't feel like you have to purchase a new palette for each look you want to create.
6. Mascara. Mascara really is a makeup lover's best friend. It has the ability to make you look and feel more awake with just one application. When in doubt on what to do for your makeup today, put on some mascara. Depending on what type of lashes you have, you'll want to either go for a lengthening or thickening mascara. If you have short lashes, go for lengthening. Long: thickening. As you grow more and more accustomed to applying and wearing mascara, you will start to notice that different tubes have different types of wands. You will find that some wand shapes work better for you than others, so take a mental note when experimenting.
7. Liner. For your beginner beauty starter kit, you will want to purchase a good liner. Since this is a beginner kit, we are going to recommend you start with a pencil liner. As you become more advanced with liner, you can move on to a gel or liquid liner. If pencil liner isn't cutting it for you, try going over it with a gel liner to intensify the look. Black liner looks good on everyone, but if you're someone who isn't really into liner, try using a brown one to start. It's softer and isn't as intense as a black liner, so you might like it better. Once you become more comfortable applying your eyeliner you can experiment with some more popular looks, like a trendy cat-eye or graphic winged liner.