What's Trending: Violet Eye Makeup for Spring 2021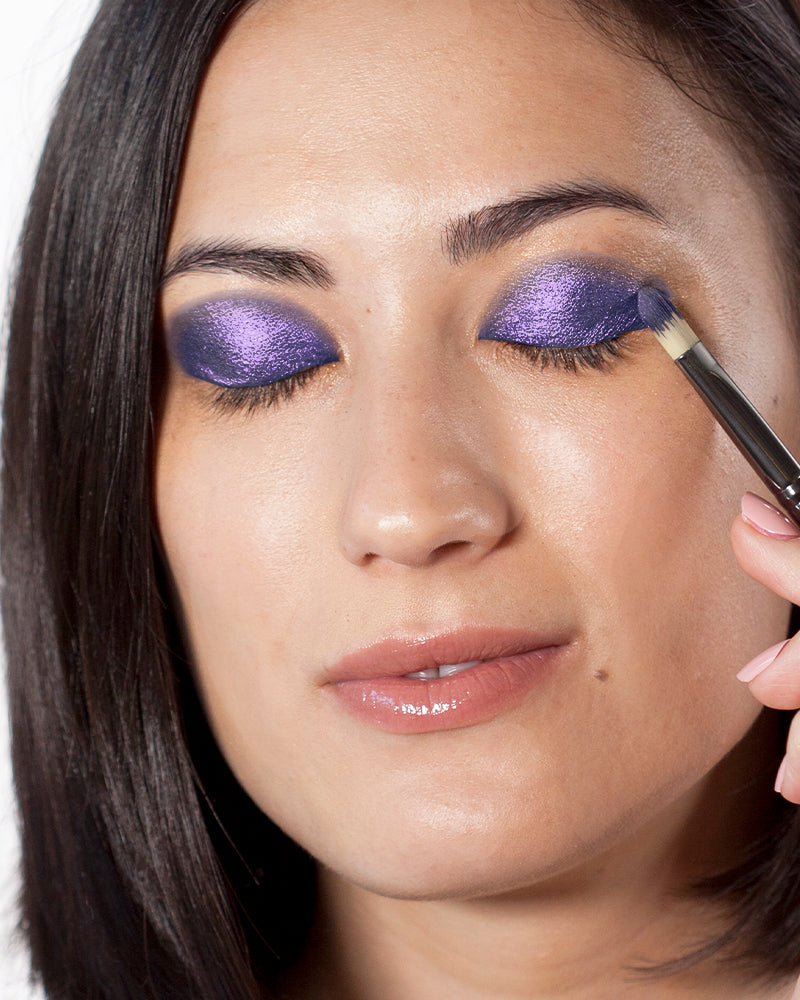 Purple smokey eyes and eye makeup look are definitely having a moment for spring 2021 that is going to be hot! We are all over this eye makeup look for a number of reason's but the most important is we absolutely love the color. Purple is a color that many women shy away from but when worn the right way it is just perfect. We fell in love with this smokey eye using a cream shadow the moment we came across it.
To get the look is pretty easy to do since you can go freehand and do your smokey-cat eye look using our Foiled Shadow in Show Off and apply with your fingers for a quick day time look or create a more defined eye using a cream eyeshadow brush. Either way is perfectly fine and both will look super pretty. If you're shy about wearing such a bright color but are still a little curious, try adding just a wash of color to your eyelid and stopping there. It will definitely make your eyes pop and if you end up loving it you can layer it the next time you decide to wear this look for a more vivid effect.

Apply color across the entire eyelid and sweep the same color underneath as well. You can layer the eyes with more color or just leave as is depending on the desired look. To perfect the cat-eye point finish by blending the color up and away from the eye as seen here with either your cream eye shadow brush or an angled eyeliner brush. Set with an eyeliner/eyeshadow sealant to keep the color from smudging.

Add a touch of concealer under the eye to complete the look making sure to tap color with your index or middle finger until the color is completely blended.