Easy Eyeliner Looks For Any Occasion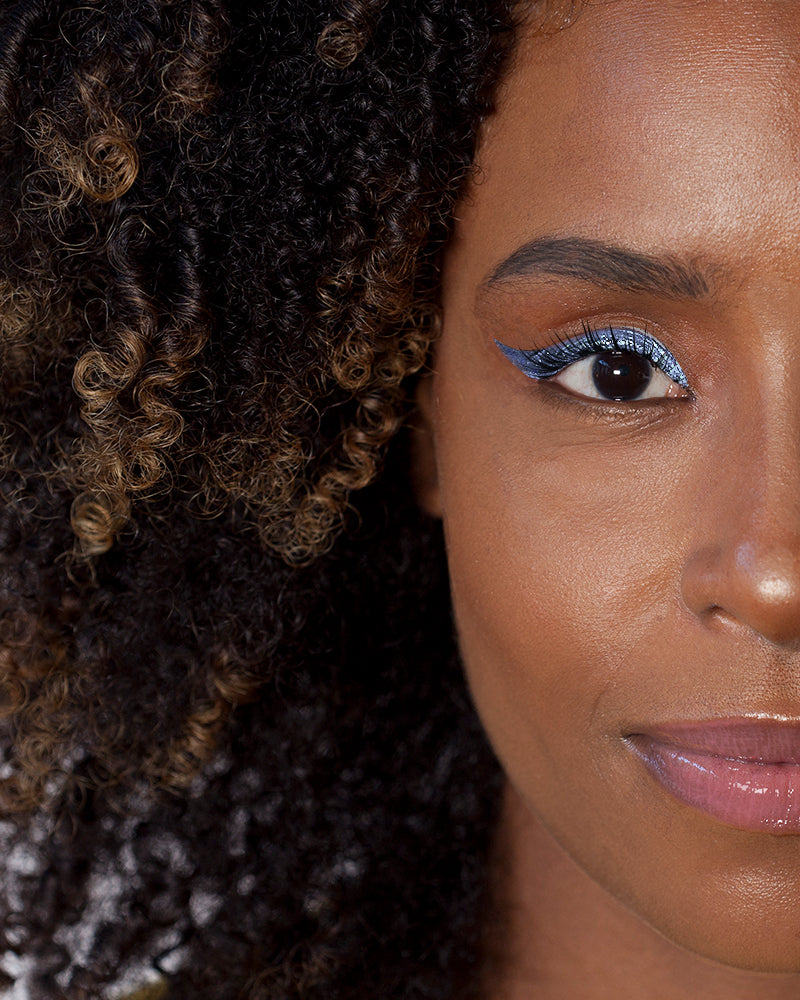 When it comes to multi-tasking a makeup item – Eyeliner is the first thing that comes to mind, one liner and so many different looks.
Lining is one of those makeup items that highlights and elevates the most important feature of your face and can offer you the right look that you need on a day when you are running short of time. There is no doubt in this that eyeliner is a must to carry in your purse and one can't do much without it.
Winged Tip
Wearing your eyeliner in this way will definitely give you a stunning look as it is very popular nowadays. It gives your eyes a very well-defined look along with giving it a glam touch. There are many tutorials through which you can easily learn to get the winged tip.
White Liner
White eyeliner is a must to carry for a girl. This trendy eyeliner can add so much glam to your eye makeup that you wish you got your hands on it before. The best way to use it is by applying it on the lower waterline to give your eyes a broader look. This look can also be used when you haven't slept well it will give your eyes a well-rested look.
Straight As An Arrow
Wearing your eyeliner straight as an arrow can make your eyes look natural and longer. Try this look as it will create a visually amazing look in just some simple steps. First you need to create an outline and then fill in the space. Once you are done filling in the space then take a liner pencil and draw towards the inner-side of your eye to get this complete stunning look. You can try this look on evening dresses and pretty sarees if you are attending a wedding
Smokey Eyes
There is something very sassy about the smokey eye makeup. The smokey look make your eyes look grunge and sultry. To get this look you don't have to do a lot all you need is to apply a thick line of Kohl pencil and smudge it. There are many video tutorials on the internet, find the one that is most easy for you.
Glitter Liner
Glitter liners never went out of fashion, who said they did? Well the good news is they are still in trend, so grab your favorite glitter colors. The glitter liner will jazz up your look and transform you from a working lady into a chic queen. There is no hard science in using it; you can apply it in the same way as you would have done with normal eyeliner. But remember if you are wearing glitter liner then don't wear any flashy jewelry.
Colored Liner
If you are no longer in a mood to use the same black boring eyeliner, worry not. We got a good alternative for you; they are so many color liners that can add a classic touch to your eye makeup. You can pick any color you like, from pastels to bold or metallic colors.
Dual Eyeliner
There is a new look in the town; I hope you have heard about it. This new look combines of two colors, to get this look apply your black liner first and then "glam up" this look with another colored liner. Remember when you apply the second liner apply it in a thin line, this will give it a fantastic look and will make your eyes an instant attention catcher.
Cat Eyes
Cat eyeliner look has become pretty trendy these days and you can even get them with normal eyeliner. If you are a frequent eyeliner consumer then you will have no problem in getting this look. Start by applying the liner in casual style, but instead of creating the flick of the eyeliner with a black pencil use a metallic shade pencil to create the flick. If you don't like metallic shades than go for the glitter liner.
Go Black & White
Black and white is the classiest colors ever, and if you really want a dramatic and bold look for your eyes then I recommend you to play with black and white. This is a fabulous eye look for night parties and dinners and will always give you a glamorous look.
So there you go ladies with so many different styles to glam up your eyes, applying makeup has never been this much fun. There are many good brands in the market offering different kinds of eyeliners, so what are you waiting for girls. Grab your favorite today and start turning heads with those drop-dead gorgeous eyes.