Pro Tip: How to Wear Pastel Eye Color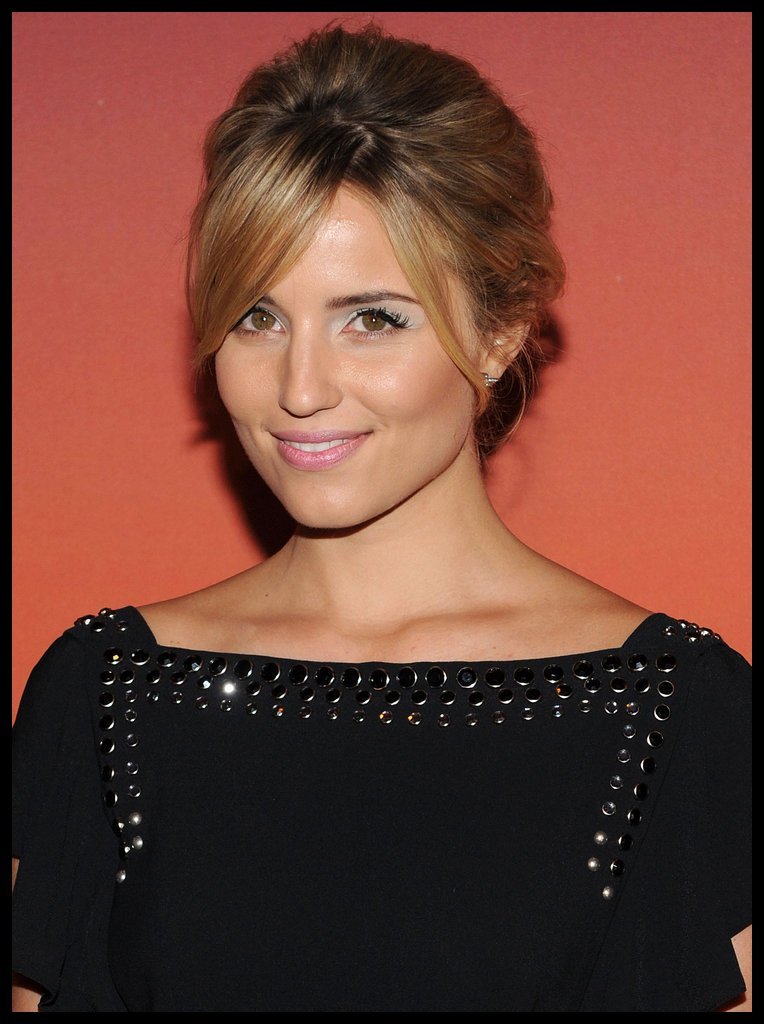 Diana Agron's eye makeup looked beautiful and spring inspiring. To get the look on yourself. Add a pastel hue to your eyelids with a medium size eyeshadow brush and focus the most pigment to the eyelid. Once you have the desired intensity, use a fluffy brush & fade towards the brow bone. This will open the eyes up even more and keep it from looking too chalky.
Finish by adding a dark liner tightly along the lashline and turning it up at the end of each eye. The liner should be thicker from the middle of eye and out to create the winged tip seen here on Diana. For blue eyes try using a purple or violet liner instead of black. It's a beautiful contrast and makes the blue look even bluer.