Get the Look: Lena Dunham's Particularly Sexy Cat Eyeliner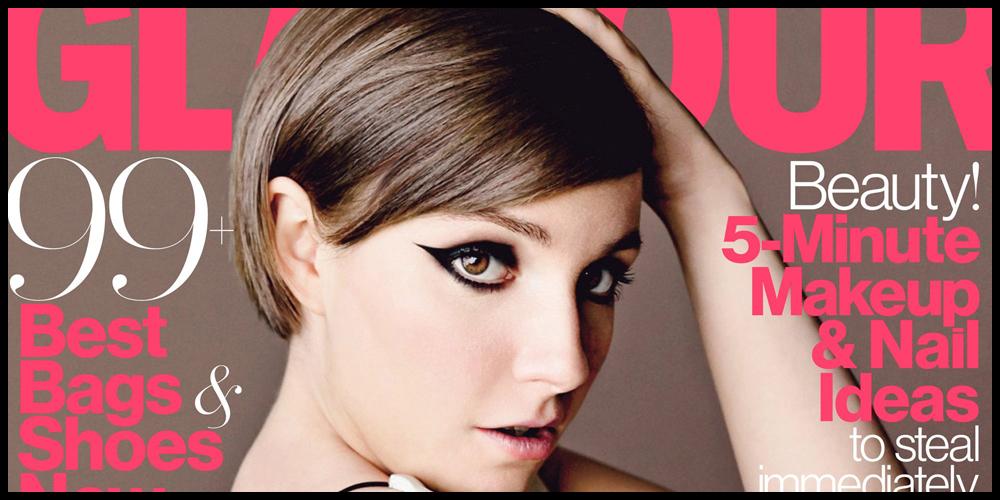 Call us cat eye makeup obsessed but when there are so many gorgeous cat eye and eyeliner looks to love for spring it's kind of hard not too. Take the new cover of Lena Dunham for Glamour Magazine. Eyeliner perfection all the way to the point.
With a look like this who needs anything else. Get your own gorgeous cat eyeliner look using the Stencils a la Carte Set. Makeup artist results you can create on your own.
Use a matte shadow in a darker shade to create the shape using your cat eye stencil. Use the stencil marked bottom liner to add your color under lash line and extend up so that the two points meet. Set the look with a gel eyeliner in Onyx for a semi-sheen finish like Lena's seen here.