How to Create The Invisible Eyeliner Look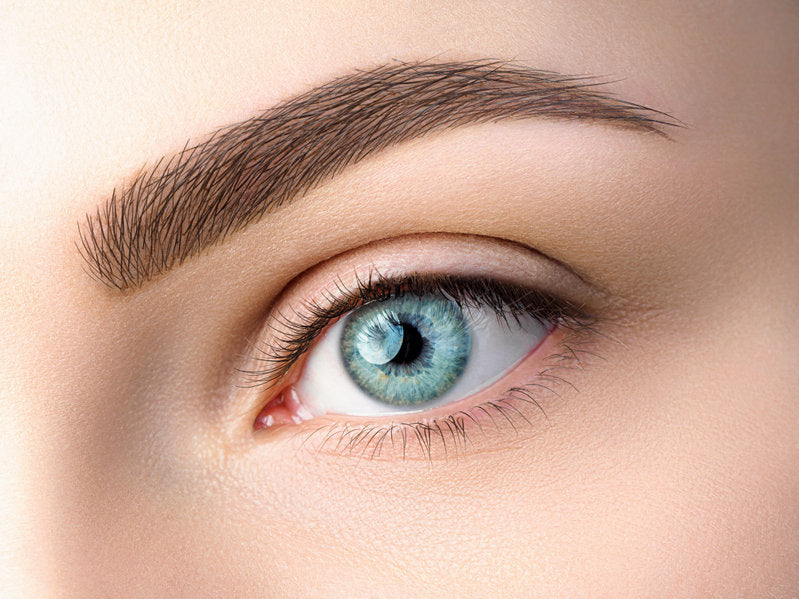 Before you reach for your eyeliner again try this beauty go-to technique and see why so many makeup artist's love it.  
Ever since we watched Beth create the no line liner look at a recent event with just an eyeliner brush and gel eyeliner, we've become slightly obsessed with the adding of an ultra-fine line of eyeliner along the upper lashes too, and although celebrity Angelina Jolie is described as "make-up free" while traveling the world, look close enough and you'll see it, the "invisible eyeliner". Even fashion week for spring and summer 2014 where many of the makeup looks were minimal, there it was again, the invisible liner look making yet another appearance. Not much is said about this technique which is surprising, but when mastered, it's a good one to carry around in your beauty pocket.
With practice it's easy enough to do and has a natural, beautifying effect that is hard not to love. Just a very thin line that runs right along the top lash line, applied right down against the lash roots. The results? It frames the eyes and gives the illusion of lush, pronounced eye lashes, and, you can skip the multiple coats of mascara you might normally add. If you're go to eyeliner technique results in a thicker cat eye makeup look, simply keep the point of your pencil or eyeliner brush (taklon, pointed or dome shape will do just fine) as close to your lashes as possible.
If you're a novice, begin by stippling the eyeliner in between your lashes to form a continuous line. Think connect the dots.
It might take a few tries before you're doing the happy dance with your invisible eyeliner but once you've got it, you're gonna love it. Just take your time and remember, it's only makeup. 
Pro Tip: If using an eyeliner pencil make sure it has a nice point before applying your eyeliner. Check out the Angled Eyeliner Brush. The hairs are short, have a nice point, and the ferrule is bent for creating precision liner like this.