How to Put on Eyeshadow in Bronze and Golds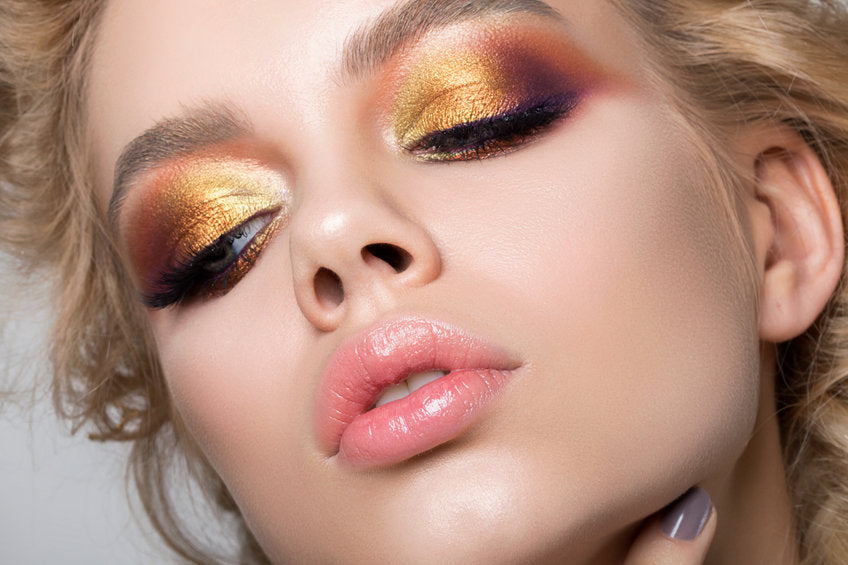 Bronze and Gold was everywhere backstage at the spring and summer shows — and we mean everywhere. Models wore bright gold leaf in their hair at Dries van Noten, and their eyebrows were obscured by brilliant gold pigment at Dior. And there was plenty of bronze and gold eye shadow on the lids as well. Two of our favorites look: Jason Wu (below), where makeup artist's blended the metallic with brown for a rich look, and at Gucci, where gold eye shadow was swept around the inner corners of the eyes (and a copper shadow along the lids) to make them look huge.
As long as you stick to the lids, wearing colors in these hues is one of spring and summers most wearable and prettiest makeup trends. "It keeps the focus on the eyes, reflects the light, and gives a feeling of summer, and who doesn't love that?" says makeup artist Beth Bender.
Keep in mind, both eye makeup styles are best when paired with a warm shade (like copper or brown) that helps frame your eyes. So try adding gold to the inner corners of your eyes for a trendy alternative to the usual champagne highlight. Or take a cue from Bender: Smudge brown liner along your upper lash line, and blend a gold or bronze shadow across your lids. Look for creamier textures in either a metallic or cream base which tend to be richer and more dramatic than powders. For added definition in the crease you can add a touch of brown shadow in a matte finish.