Pro Tip: How to Wear a Cream Shadow for Spring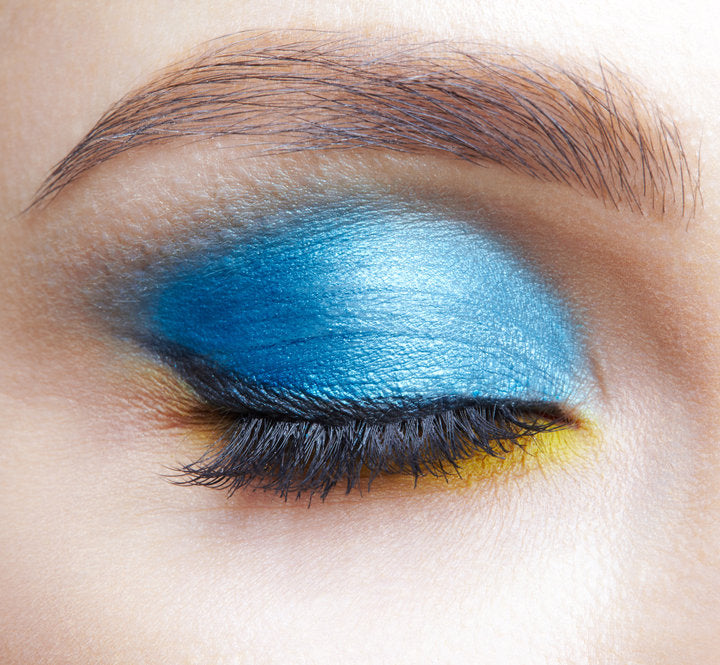 We are all over this eye makeup look and especially happy to see it featured in so many bold colors for eye makeup looks this summer like this gorgeous cobalt blue. Wearing a cream shadow in place of a powder is a beautiful change for warmer weather and can work for day or night. It was everywhere at spring fashion week 2014 with models wearing everything from pastels and bright colors in violet and teals, to Makeup Artist Val Garland's hard to forget striking pomegranate cat eye makeup look during fashion week. Even if you wouldn't think of wearing such bold colors on yourself there's no denying how much the right color can really enhance your eyes and make them pop.
It's an easy smokey eye look you can do with ease or even apply with your fingers to add just an accent of color across the lid. For a smokey eye look you can start by adding color directly to the lid with your index finger and pat the color adding a few layers depending on how intense you want the color to look. Finish with a cream eye shadow brush to blend the color into the crease and slightly above the crease.
To perfect your look finish by blending the color around the natural curve of your eye using your cream eye shadow brush. Clean up any color outside of the shape with a touch of concealer and concealer brush. You can set with an eye makeup sealant and trace over the shape using an eyeliner brush to keep the color from smudging.
Finish your eyes by applying a concealer underneath to complete the look making sure to tap your concealer with your index or middle finger until the color is completely blended and set with a translucent powder to keep it from creasing. If your eyelids tend to be shiny you can set the cream color with the same translucent powder which will not compromise the color or sheen.