The 10 Worst Beauty Mistakes & How to Avoid Them
·
Written by Beth Bender Beauty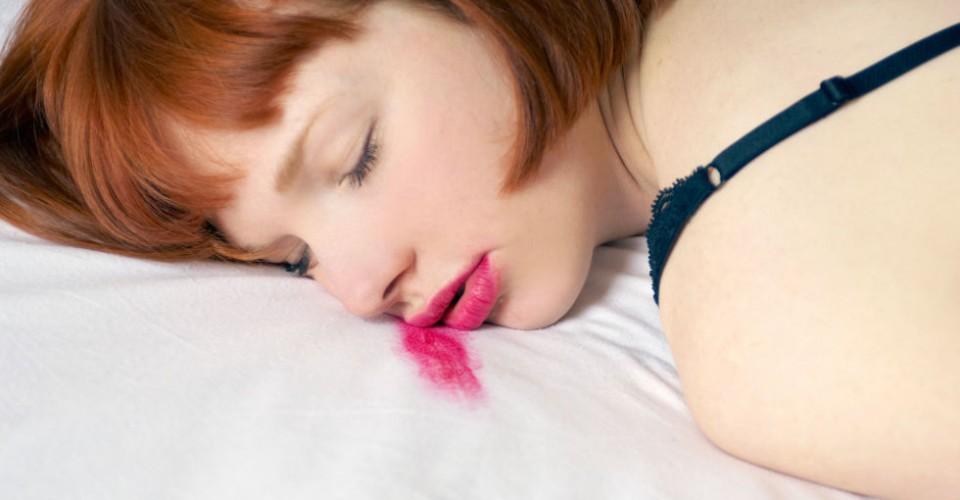 ·
Written by Beth Bender Beauty
Don't be a billboard for beauty blunders! Check out these 10 worst beauty mistakes anyone can potentially make and learn how to avoid them all together.
Over-Plucked Eyebrows
If there's a cardinal beauty sin, over-plucking is it. Unwanted body hair flourishes and yet, try as we might, growing back our over-tweezed brows seems to take an eternity. If you don't know how to do it, book a session with a professional. If you're talented but make a mistake, book a session with a professional. It's not worth the risk and your brows will forever thank you. 
1. Neglected Skin
The prettiest of makeup won't do much if you're neglecting or abusing your skin. Find a good skincare routine and make it as much of a habit as brushing your teeth. And always ensure you have smooth (exfoliated) and hydrated lips… they're the secret to perfecting the red lip. Better still, go a step further to find out what the basic skincare do's and don'ts are. You'll learn the proper way to dry your face, how to handle the gentle skin around your eyes, what happens when you touch your face frequently and more. Take care of your canvas beauties!

2. A Mismatched Base
It's better to go without a base than to wear the wrong shade of concealer, powder or foundation. Our skin colors can change from time to time so check in with a professional at your favorite beauty counter every few years or so to make sure your color is the best match. You should also have one set of colors for the summer and another for winter and fall. Many of us don't maintain the same complexion year-round. Especially those who live in warmer climates.
3. "Disconnected" Eye Makeup
Eye makeup just doesn't look pretty if you don't blend. Blend between colors and blend between the crease and brow for stunning results. A good blending brush won't hurt either.

4. Obvious Contouring
Contouring can be a godsend if you get it right. How do you know you've gotten it wrong? You walk into a room and it's clear you've been contouring. Good contouring should be seamless. Ask a friend for feedback before you leave home!
Check out this great contouring tutorial on YouTube from makeup artist
 Amanda Ensing.
Video Source: Youtube
5. An Unnatural Glow
Humans come in a certain array of well-known skin tones. No one has a "natural" orange hue. If you prefer spray tans, bronzers, self-tanners or any similar sun substitutions, your efforts to minimize sun exposure are definitely applauded. Just remember to choose colors complementary to your own skin tone. These types of tans should look the same or similar to how your skin would look if you had actually went for a little sunning in real life.
6. Skipping the Proper Tools
It's pretty much a rule that if you have the right tools, you're halfway there… with anything in life. Don't forego time-tested makeup applicators and brushes to use your fingers instead. Makeup tools offer even application and they're a lot more sanitary (provided you keep up with cleaning them). You'll be happier with the results you can achieve too.

7. Poorly Drawn Eyeliner
Most of us are vulnerable to the occasional eyeliner snafu and if we're running late or rushing – it's basically guaranteed. Eye makeup isn't easy to master but don't leave your house with weird smudges and swirls. You'll have professional-looking makeup every time if you use an eyeliner stencil. Eye Makeup and Eyeliner Stencils are super easy to use, require no professional skills, and you'll achieve anything from perfectly drawn on cat eye or winged liner to that elusive smokey eye.
8. Unnatural Lip Liner
Lip liner was never meant to compete with the rest of your lip makeup. Let her quietly do her duty by blending a lip liner shade that matches your lipstick.
9. Shopping Strictly By Trend
Have fun with new beauty trends but always shop based on your own, unique look. With products such as eyeliner, most colors and finishes work almost universally. However, that's not necessarily the case with eyeshadows, lipsticks, blushes and bases. Take a look at their colors, textures and finishes and really consider how they'd look on you based on your hair color, eye color, complexion and other unique features. You may want a matte, nearly-black lipstick because Adriana Lima wore it so well but maybe that burgundy hue is really what you need.
Don't wear it because it's in style – wear it because it looks great on you.
10. Sleeping with Makeup On
And last, but definitely not least, the blunder of not washing away that gorgeous makeup before bed. It's one of the quickest roads to premature aging, blemishes and other skin woes. Our pores need to "breathe" – most importantly while we sleep at night and the body's in repair mode. Late nights are common culprits but you can still succeed. Keep a pack of makeup remover wipes next to your bed and one in your handbag for trips out of town. Now you only need a 30 second commitment of time!
Most of us have been there before… and that's okay. Putting your best face forward is easy once you know the basics – good skincare, tools and application.