The Do's and Don'ts of Eye Makeup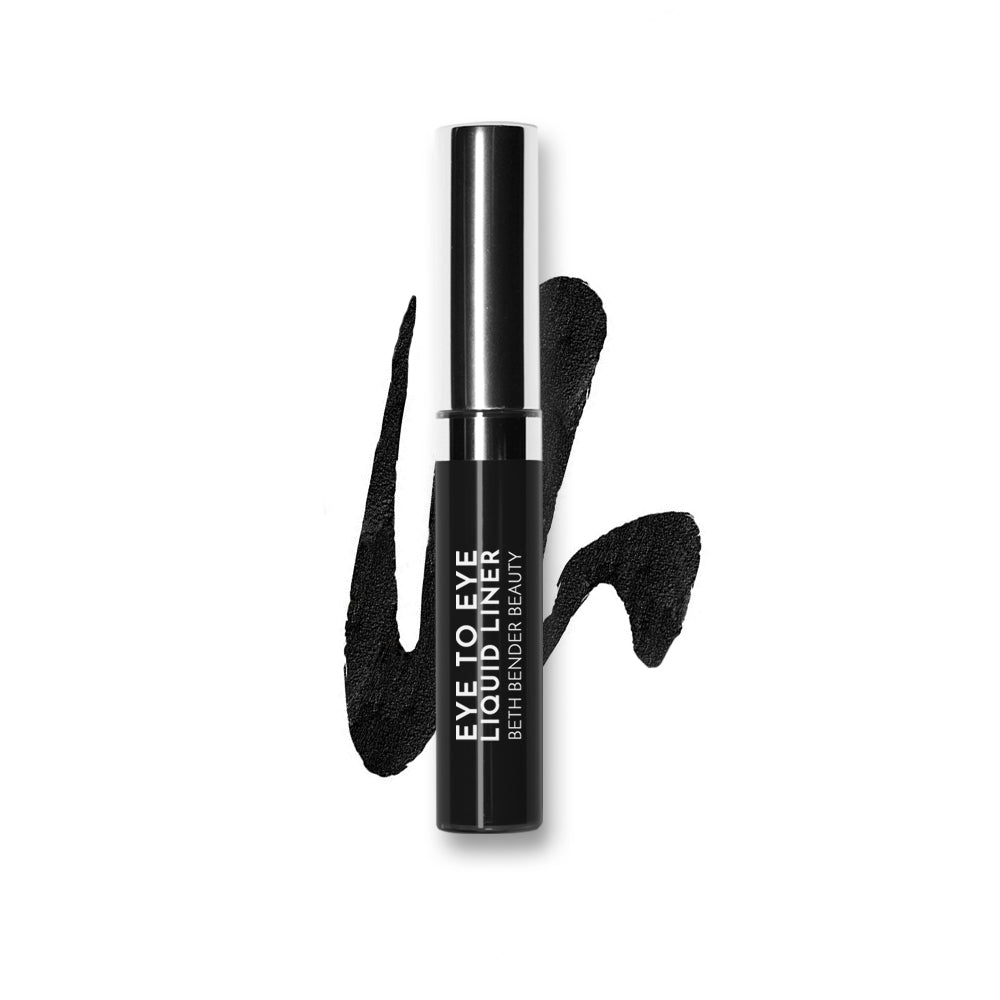 Applying eye makeup can be the most challenging part of any makeup routine. Adjusting your eye makeup based on your particular needs, the time of day or perhaps an event that calls for you to enhance your day look. Combine all of the above with colors, formula, the best brushes for the best results, thickness of liner, do you add the lashes or go without and it becomes more like performing surgery than it does makeup. But, as always we meet this challenge head on and bring to you the following tips and tricks for what you should and shouldn't be doing when it comes to your eye makeup, no matter what look you're going for. 
1. DON'T pile on heavy makeup across your entire face. If you're going for a smokey eye look, the last thing you want to do is make your entire face harsh with tons of bronzer, a lot of blush and heavy foundation. If you have to go heavy on one beauty product, stick with just the one and keep the rest of your face light. For example, when doing smokey eyes, your eye area is going to be intense. Piling on the makeup in other places not only defeats the purpose by drawing the attention away from the eyes and towards your entire face of makeup, but it also makes the look seem overdone and in turn your makeup not polished.
When smoking your eyes out, apply a light amount of bronzer, or none at all and a nice light pink, rose, or apricot blush to give your face some color. Keep your foundation on the lighter side to avoid a heavy finish or try a tinted moisturizer or BB cream instead. You'll still get nice coverage but your skin will feel great. As always save the foundation and concealer for last after finishing your eyes.
2. DO make dark eyeshadows lighter. If you want to do a smokey eye look but don't want the look to appear too dark, there's a couple of ways to do this. One way is to curl and apply mascara to your lashes, which is an instant face brightener and makes eyes appear larger. Another way to make your eyes appear brighter is to add a light eyeliner (like a nude or pastel color) to your waterline.
This is one of the biggest pro secrets because when done correctly, it makes a huge difference and no one will ever know what you did but heads will be turning. Also, if you add a colored shadow to your lid but then decide it looks too dark once applied, a quick fix is to brush some of your face powder over the top of the color which will instantly lighten it up.

3. DON'T add too much highlighter to your face. Done correctly and with a light hand, highlighter can look beautiful and can give your face a radiant glow, but going too heavy-handed runs the risk of it becoming a makeup don't very quickly. This is especially true if you are using a powder. Too much shimmery highlighter can appear overkill and compromise your entire makeup look. Instead build the color and apply it in stages adding just enough to your inner corner, the top of your cheekbones, bridge of nose, and chin. Anything more may seem like too much. For an even application use a medium size fan brush to apply on cheekbones, chin, and bridge of nose and avoid adding too much shimmer all over your eyelids and up to your brow bone. 
4. DO experiment with colors. Smokey eyes are not just created with black and brown shadows. Sometimes the best eye shadow looks are the ones that are a little outside of the box. Plus, this season, the runways are filled with teal and purple shades that can play up your eye color in ways you never imagined. If you are still craving some black in your life, add it to the rim or the waterline to get the effect you are looking for, or double up on your eyeliner and layer a dark brown or black liner with a bold teal or violet. Now that's what we're talkin' about.
5. DON'T be an advocate for raccoons. Unless your doing an editorial spread for Allure, a heavy raccoon eye is always a don't and really never a good look on anyone. A lot of the time we don't even realize that we're advocates for this no-no simply because we've piled on too much dark makeup with lots of fallout underneath the eyes and voila, the raccoon look. If you're going to go dark, layer the color, maybe even mix in a lighter shade and stop when it's dark but not too dark. Also, always make sure that you clean up any fall out that your shadow creates under the eyes and finish with concealer/translucent powder.
6. DO go gold. Gold shimmer when done correctly looks pretty darn fabulous in an eye makeup look. To create a striking gold smokey eye, look for brown shadows that have gold undertones and smudge the color across your upper and lower lashline. Add a pop of pure gold eyeshadow in the middle of your lids to give it that extra gold wow factor. For an added touch, apply bronzer to your cheekbones that has gold undertones in it and finish with a nude lipstick or gloss.

7. DON'T go eyeliner crazy. We've all done it. The "oops" this eye looks thicker, need to make them perfect and before you know it, another eyeliner tragedy. It can be easy to overdo your liner look, but force yourself to start with just a thin line across the lids and work your way up to as thick as you want it to go without covering the entire eyelid. If you're using a liquid liner this tip is most important. Not only is this not a good look, but too much eyeliner can make your eyes appear beady and small. To create a more opened eye look, do a cat eye instead. The flick on the outer part of your eye opens up the eye and creates a wide-eyed appearance.
8. DO remember blush. Blush may be a little underrated in the beauty world, but it shouldn't be. This is the one beauty product that with a simple brush across your cheeks can bring the most life to your face and add depth and dimension. With everyone so focused on contouring with bronzer, our good friend the blush has taken a back seat. Blush can especially look nice if applied expertly with a smokey eye. To do, smile and dust your color to the apples of your cheeks for the most strategic blush placement with beautiful results. 

9. DO copy a celebrity look you like. You're not alone. Everybody has their favorite red carpet makeup look and thanks to YouTube and some pretty outstanding makeup artists, celebrity looks are easier than ever to replicate on yourself. Have you ever looked at a celebrity walking the red carpet and thought "wow, I wish I could do my makeup like her." Well, now you can. YouTube is filled with thousands of celebrity makeup look tutorials so there's a good chance that the look that you're interested in has already been recreated and is waiting for you. YouTube makeup artists make it easy for you to recreate by using step-by-step application tips and in most cases all of the products they used to create the look.