The One Beauty Product That Can do Wonders for Your Face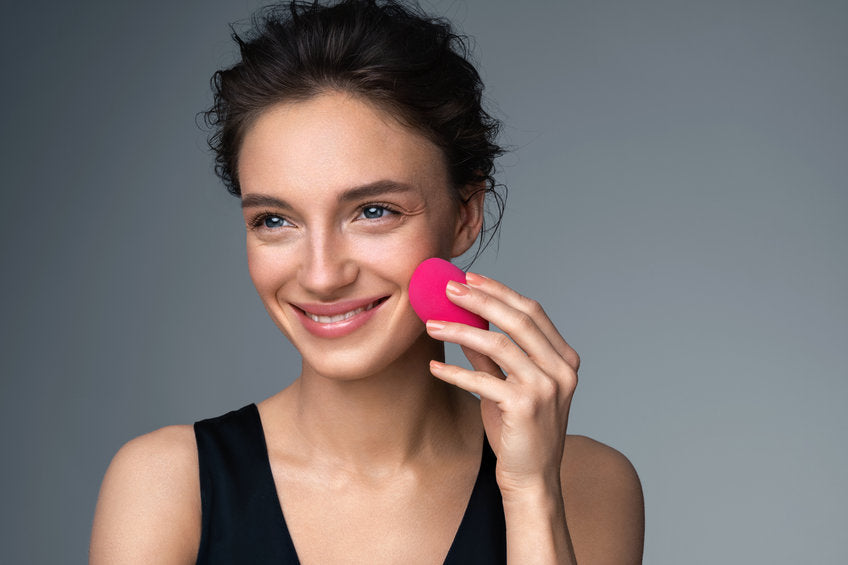 Concealer is one of the most under-rated beauty products out there. Not only can concealer hide blemishes, redness and dark spots, it can also highlight areas of your face that you want to bring out, brighten up and overall, make your face appear more awake. We've all seen the crazy looking highlighting and contouring jobs celebrities do on their faces and gaze in wonderment at the "before" pictures of them prior to the makeup being blended out. Concealer can do wonders to a face and can literally transform your skin from dull to flawless in minutes. Applying concealer in the right way is almost a science and knowing which tips and tricks to use will assure you're getting the most out of this wonderful and necessary beauty product.
1. Under-eye circles. Applying concealer to cover under-eye circles is something that almost everyone tries to do, but many of us fail to do it correctly. To get the best and most coverage of dark circles, you should be applying your concealer in a triangle shape, extending the one point of your 'triangle' up the top of your cheekbones, out past where your dark circles seem to end. Your other 'triangle' point should also extend down past where your shadows end as well, almost to the middle of your nose. To get the best results, you should choose a color that is about one to two shades lighter than your skin tone. Because this area is usually darker than your natural skin color, putting your usual color on this area will still make it appear darker than the rest of your face, which defeats the purpose of concealer.
2. Choosing the right color. When choosing a concealer it's key that you don't end up with the wrong color for your face. Going too light or too dark can forgo the effects you are aiming to create with your concealer. As a rule, go one to two shades lighter than your foundation or skin color. Choosing a color that is more than two shades lighter than your skin tone will look extremely unnatural, especially in pictures with flash photography. This rule, however, does not apply for those whose under eye area is naturally lighter than the rest of the skin on their face. If this is the case and you try to apply a concealer that is lighter than your foundation color, you will get the "goggle" effect around your eyes. If your under eye area is naturally light, you can probably get away with applying no concealer at all and just sticking with foundation, instead.
3. Applying concealer correctly. Correct concealer application is extremely important because if done wrong it can lead the concealer to looking streaky against your natural skin tone. If you're going to be using a matte foundation, make sure to apply your concealer first to prevent streaking, as it can be difficult to blend anything over a matte foundation. For the best results, apply your color using the "pat-and-blend" method, which is the technique of patting the concealer on with either your ring or middle fingers first, and then blending any lines out with a brush or a Beauty Blender, a popular beauty tool that looks like a small pink sponge.
After applying a small amount of water to the Beauty Blender, the tool doubles in size and allows you to blend your entire face evenly without having to worry about anything being streaky. Usually when people think of concealer that looks like it was applied incorrectly, it is because the color appears too light or white looking around the eyes. To prevent this, concentrate on blending your concealer more on the inner part of your eye and down, instead of outwards. This can make the difference between your concealer looking a little clownish and the under eye area looking well rested.
4. Using the best type of concealer for your skin type. Depending on what type of skin you have (oily, dry or combination) is how you should be determining what type of concealer you should use on your face. The types of concealers to choose from include cream, cream to powder, liquid to powder, stick, creamy liquid and liquid. With so many formulas available it can seem difficult to choose, however, if you have oily skin, you'll want something that doesn't add shine to your skin and instead something that absorbs oil.
For the best results, we suggest a liquid to powder concealer as it will give your under-eye area a more matte appearance and will be better at absorbing oil and reducing shine. If your skin is on the dry side, stick with creamy and ultra-moisturizing liquid concealers. Some concealers actually have a moisturizer built into the formula, which is perfect for dry skin. If you decide to use a stick concealer, try dabbing the concealer onto your fingers or a brush first instead of applying the stick directly on your face. This will ensure that the concealer doesn't come out streaky or uneven.