10 Makeup Tips Anyone with Hooded Eyes Should Know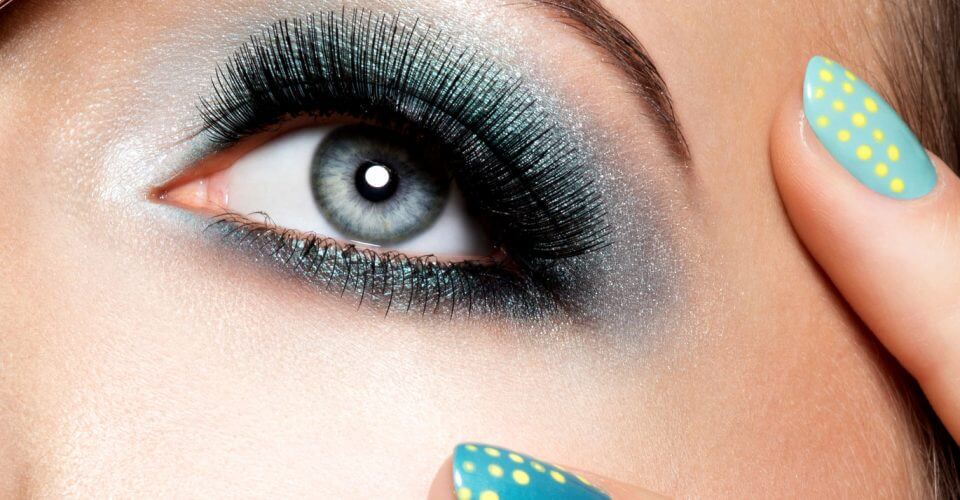 Do you have hooded eyes? Go for a short walk and you'll notice there are so many different eye shapes and eye structures among us. If you struggle with making up your eyes, the first thing to know is that you're not alone. All eye shapes are beautiful and it's possible to rock super gorgeous eye makeup – no matter what shape you have. It all comes down to understanding your unique needs and then applying your makeup accordingly.
Hooded eyes need special considerations because the creases are slightly visible with opened eyes or sometimes not visible at all. But there are stunning hooded eye beauties from around the world, including Blake Lively, Eva Green, Liu Wen and Claudia Schiffer. They can rock amazing makeup and so can you.
Use an Eyeshadow Primer.
Because of the way your lids are folded and hidden, your eyeshadow has an even greater risk of rubbing off or streaking prematurely. We highly recommend you always apply an eyeshadow primer before you put on your makeup. It's quick, easy and effective.
  Learn the Best Way to Apply Your Mascara.
Since your crease can't be seen when your eyes are open, the trick is to really play up your lashes to give them more excitement when your eyeshadow is hidden from view. Skipping mascara tends to make your eyes appear much smaller – make it part of your regular routine.
Comb and curl your lashes before you apply mascara and stay away from thickening products. The best lashes for hooded eyes are long, separated and defined. This is the look that will give your eyes the right dose of drama.
 Wear a Cat Eye Modified for Hooded Eyes.
Ignore the rumors. You can totally wear a cat eye with hooded eyes! Start the eyeliner stroke two-thirds in from your outer eye and be sure to extend out past the fold of your outer eyes. Tip: Use a cat eye stencil for faster and more accurate results.
Highlight with Intention.
Open your eyes and give them an extra dose of "pop" by applying a light and shimmery eyeshadow beneath the brows going all the way down to the inner corners of your eyes. Since less or maybe even none of the shadow will be visible when your eyes are open, take advantage of the brow bone region to really play up your look.
Keep Your Eyes Open.
Apply your makeup with open eyes for more accurate application and better control. If not, you'll just be guessing how it could look when you're done.
Focus on Your Eyeshadow as Much as the Rest of Your Look.
It isn't pointless to wear eyeshadow when you have hooded eyes. It's only seen when you blink or otherwise close your eyes but that's still a fairly good amount of time within a few minutes, a few hours and definitely in an entire day. Give your eyeshadow just as much attention as the makeup that always shows. When it comes to aesthetics, the details really do make all of the difference.
Strategically Apply Your Eyeliner.
It's amazing how much a tiny bit of eyeliner can absolutely elevate the appearance of your entire face. Lightly line beneath your eyes, applying makeup beneath the waterline so they won't seem to be smaller.
Try Cut Crease Eyeshadow.
Cut crease eyeshadow is the look where you define the crease of your eyelids by featuring an eyeshadow hue that contrasts with the color on your lids and brow bones. Opposed to other eye makeup styles, you skip blending in the product. It works best paired with a dramatic cat eye so that the cat eye stroke and crease become the two main points of interest on your face.
As someone with hooded eyes, this is your powerful route to instant glam. Use a smokey eye stencil for faster application and more professional results.
Make Your Eyeliner the Star of the Show.
Play up hooded eyes in a flash by wearing light eyeshadow on the lids going all the way up to your brow bones. Finish with a swipe of dark or brightly-hued liner beneath your eyes, a cat eye or other dramatic eyeliner style at the lids.
If you go for the cat eye, dramatically continue the line out past your eyes. For generous swipes of eyeliner on the lids, try colorful or brightly textured liner and make the eyeliner the central focus of your face.
Don't Get Weighed Down.
Some hooded eyes can appear heavier. That's why hooded eyes are often called sleepy eyes. Sleepy eyes can come off as very interesting or sexy or they can just look like you need a nap. If yours fall in the latter category, opt for lighter eyeshadow colors. The lighter the colors you use, the more open and "lighter" your eyes will appear to be.
Your eyes are dreamy. Have fun dressing them up.