10 Summer Makeup Looks We Love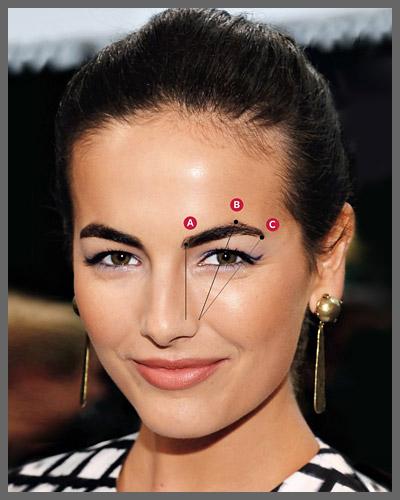 Deciding what to wear to your girlfriend's summer wedding is just as important as your decision on a suitable makeup look for the day. If its hot you'll want to choose makeup that can withstand the heat, and depending on where you live, humidity, especially with all of the dancing, exposure to the sun, and photo ops throughout the day. To help you get ready and keep you looking your best we've put together 10 makeup ideas for you to consider wearing. 
Whether you want to keep your look simple with perfect skin and groomed eyebrows, or you're in the mood for spicing things up with a super sexy cat eye makeup look, we've got you covered with the perfect tips and tricks for looking your best.
1. Instead of wearing a heavy foundation, opt for enhancing your complexion with a tinted moisturizer or BB cream. You'll be surprised by how much coverage they actually provide without feeling overly done and at the same time you'll be giving your skin a beautiful radiant, glow. Try to choose one with an SPF, but if you can't make sure to apply one underneath.
2. Summer weddings are the perfect occasion for a sun-kissed face. To do, lightly sweep your bronzer where the sun would naturally hit your face, so forehead, bridge of nose, cheeks and chin for an instant glow.You can also add a touch to the center of neck and blend out if you are wearing a dress that calls for it. 
3. For a perfect cat eye makeup look that will stay put all day long into the evening opt for the Glamorous Cat Eyeliner Deluxe Set from Beth Bender Beauty, and for lashes go for a lengthening and volumizing mascara. Definitely a good time to go for the waterproof formula to prevent smudging and even add an extra coat too!
Pro Tip: If you're worried about damage to your lashes apply a coat of a water-based formula first and then go over with the waterproof mascara. By doing you'll create a barrier between the waterproof and your natural lashes to prevent and protect from breakage.
4. Finish off your look with a few lash clusters applied to the outer corner of eyes. Try Kiss Ever Ez Lash Clusters. They are easy to apply and you only need 2 on each eye to get the  perfect doe-eyed lash look. 
5. Want to keep your eye color soft? Why not let your eyebrows be the focus with full, freshly groomed brows. Try the Bold and Beautiful Brow Defining Set to help you achieve this look. Click here to see our top tips on how to groom them.

6. For a soft and barely there look, a light pink palette on your eyes, lips and cheeks is the way to go. Try a pale pink shimmer with yellow undertones on the lids using your fingers first to pat the color on before blending with a brush. Choose a soft pink matte blush for the cheeks and a sheer pink gloss to balance out the pink shimmer on the eyes. A gorgeous look for a day or evening party.
7. For a nighttime wedding, go for a neutral smokey eye using a bronze or taupe shimmer in the crease. You'll still have the sultriness of a smokey eye but without it looking too heavy in the crease. To create the look seen here, start first with a cream shadow or smudge pot in a bronze or taupe and apply directly to the eyelid. Next, go over with your shimmer powder in the same color and sweep a dark brown shadow in a matte finish to the outer eye and slightly into the crease. 
8. If you need a little more drama in your eye makeup, add a dark brown or gunmetal waterproof eyeliner to the top and bottom lashline and waterlines before smudging it out. Sweep a shadow in the same color or a contrasting color underneath to catch any liner and finish the look.  
9. Pair a simple dress with a pop of color on your lids! Our Couture Cream Eye Colors come in 5 beautiful shades that wont budge or melt in humid or hot weather. You can use your fingers to apply or a cream eyeshadow brush for a more precise application.
10. If eye color on your lids isn't for you, but you still want to play up your looks try rimming your waterline and lower lash line with a color other than your go to black or brown. Maybe a pretty blue or violet? Or how about a bronze. Ooh...the perfect kind of sultry for a hot summer day.