How to Apply Fake Lashes at Home Like A Pro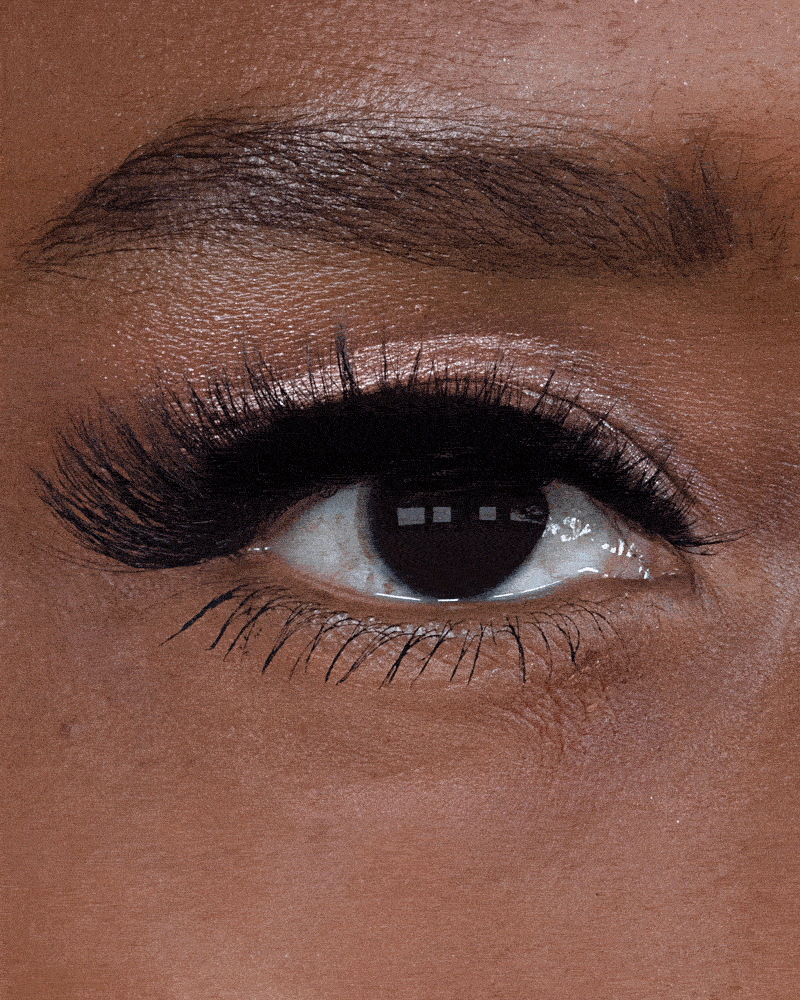 Who doesn't want big sexy eyelashes? In a perfect world, more women would be born with them rather than men. Unfortunately, Mother Nature isn't always on our side but what can we do? At least we have lots of makeup to help make us look "fabulous!" So, we just need to go with the flow and wear some gorgeous faux lashes for good measure, that's what! There are so many choices available now with a wide variety of lash lengths, widths, and colors. If you are not accustomed to wearing lashes or even applying them then I urge you to read on. Believe me, I was not an expert on applying my own lashes either but the more I do it myself the better I get at it.
How To Choose Fake Lashes
Before going forward, you first need to decide which type of lashes are right for you. If you are going for a more natural look but want a bit more volume, then we suggest using the individual ones (clusters or singles lashes) since they are the easiest to apply and you can control how many or how few you want to add to your natural lash line. If you want to look super glam and/or have a special event you are attending then we suggest using a set of lash strips. Both types of lashes can be found at your local beauty supply store, or drug store such as CVS, Target or Walmart. We love Frends Beauty, located in North Hollywood, CA. Their staff is on hand to help you purchase the right lashes and answer any questions you may have.
Applying Individual Lashes
You will need: the individual lashes, eyelash glue, mascara, tweezers, q-tips and a lot of patience since it can take a few tries until you get it right.
Step One: Starting at the end of your lashes where they tend to be the longest, place one at a time along your natural lash line to see if it matches the length of your own lashes. (At this point you will not need eyelash glue) We suggest placing the individual lashes at the outer corner of your eyes as well as in the center of your eyes to add to your own lashes but give it a fuller more natural look.
Step Two: Before applying any lashes we like to add a light coat of mascara to the base of lashes. This will help with the application and also create a stronger bed for the clusters/individuals to lay especially if you have sparse lashes. Select the amount of individual lashes you want for your first eye and place them on the front of whichever hand you will not be using to apply. Squeeze a touch of glue as well for dipping on the same hand. We like to use our fingers for dipping the lash cluster into glue and slipping into our natural lashes but many prefer suing a tweezer. (Hint: Make sure to put the cap on tightly after using the lash glue so that it does not dry up) Now take one lash at a time using your fingers or tweezers, holding the individual lash just a bit above the end where you will place it into your existing lash line.
Step Three: Now gently dab the tip into the glue and let it sit on the end of the lash for a few seconds.  This will help to create a more tacky glue for a better a attachment to your natural lashes.  It also makes placing the lashes easier so they don't move around and get glue all over your own lashes.  Now you can place it into your lash line. Hold it there gently for a few seconds then let go. If it seems a little crooked you can fix it using your fingers/tweezers to adjust how it sits on your lashes. Repeat this same step until all of your individual lashes have been slipped into your lash line.
Step Four:  Let them set for at least 5 minutes. Use an eyelash comb to separate lashes if they clump or stick together but be extremely gentle otherwise you can pull out the lashes.You can now apply eyeliner, eye shadow and mascara if you want.
Pro-tip:  It helps to use a little eyeliner along your lash line to cover any glue that might show.
Applying Eyelash Strips:
Step Two:  Apply a little glue along the entire eyelash strip and let it sit for 30 seconds to create that tacky glue appearance before placing them on your lash line. You can use a tweezer or your fingers when applying the strip. We suggest placing it in the center of your lashes then pressing gently down on the inner and outer corners of the fake lashes for better placement.
Step Three:  Once set onto your lash line let them sit for 5 minutes to make sure it sets properly.  Repeat previous steps on your other eye.
Step Four:  For a natural look add just another coat of mascara. For a sexy glam look use Beth Bender Beauty's Original Cat Eye Stencil. Your new lashes will fit easily into the cat-eye stencil shape allowing you to create a flawless cat eye and complete the look. Add some glittery eye shadow while you are at it…Meow:)!
Just remember to take your time, breathe and don't give up!  The more you do it the better you will be at it!
main image of girl courtesy of youhadmeatmakeup.com, ardell