Pro Makeup Tips for How to Make Your Eyes Pop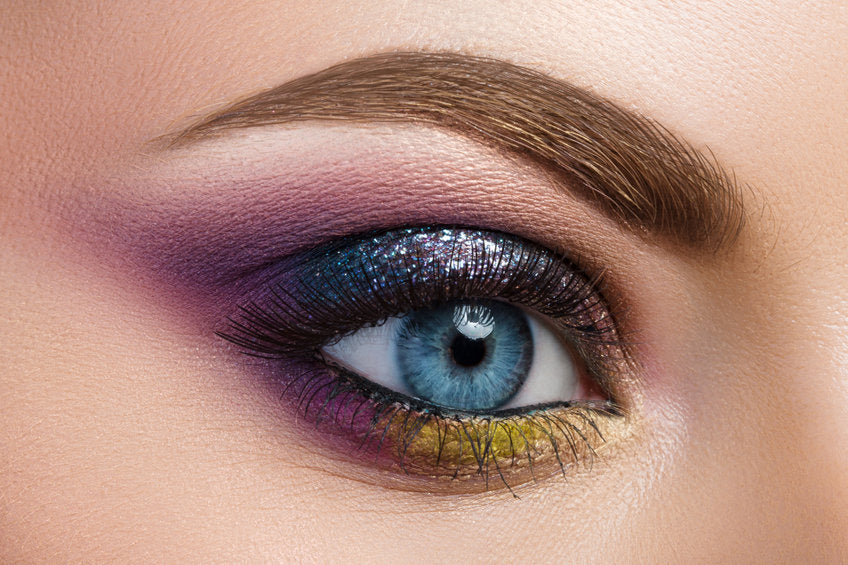 Most of us know you can use highlighters and makeup to contour the face, but did you also know you can do the same to alter the shape of your eye too. Whether you have narrow-set eyes, drooping lids, or they're simply too small, you can apply the same rules of light and shadow to alter them. 
For example if you want to add definition try sweeping a light bronzer through the crease of the eye, which is about halfway between the lash line and the eyebrow. "As you age, the area around the eye loses its elasticity, and things aren't as taut as they used to be," says Beth Bender. This technique is great to give the face more definition.
Pro Tip: For all of the blue-eyed girls: Adding a bronzer in more of a deep-orange tone to the crease will make your eyes look even more blue.
For narrow-set eyes: To elongate the width of your eye, apply a black liner to the outer half of both your upper and lower lash line making sure that the two lines connecting at the outer corner.
If you have drooping, heavy lids: Apply a highlighter in a cream or a shadow just above your crease, from the inner to outer lid. Then blend a shadow in a neutral shade to the area that you want to push back, which in this case would be the heavy fold. Make sure to blend the edges from the shadow to the highlight.
If your eyes are small: Apply a beige-colored eyeliner to your lower rim which will instantly make eyes look more open. Then use a black eyeliner and apply along your upper and lower lash line from the center of eye out and connect the lines at the outer corner. To complete the look blend the liner with an eyeshadow using a medium size brush and blending outwards. Wherever you place the dark color is where your eye will go, so by smudging the lines, it gives the illusion that your eyes are much bigger.

Best Pro Tip for natural definition: Applying a black eyeliner pencil (waterproof gel eyeliner works best) to your upper inner rim will lengthen and sharpen the appearance of the eye, and give a more fullness to the natural lash line without the hard edge of a liner.