3 Essential Makeup Brushes for How to Do Smokey Eyes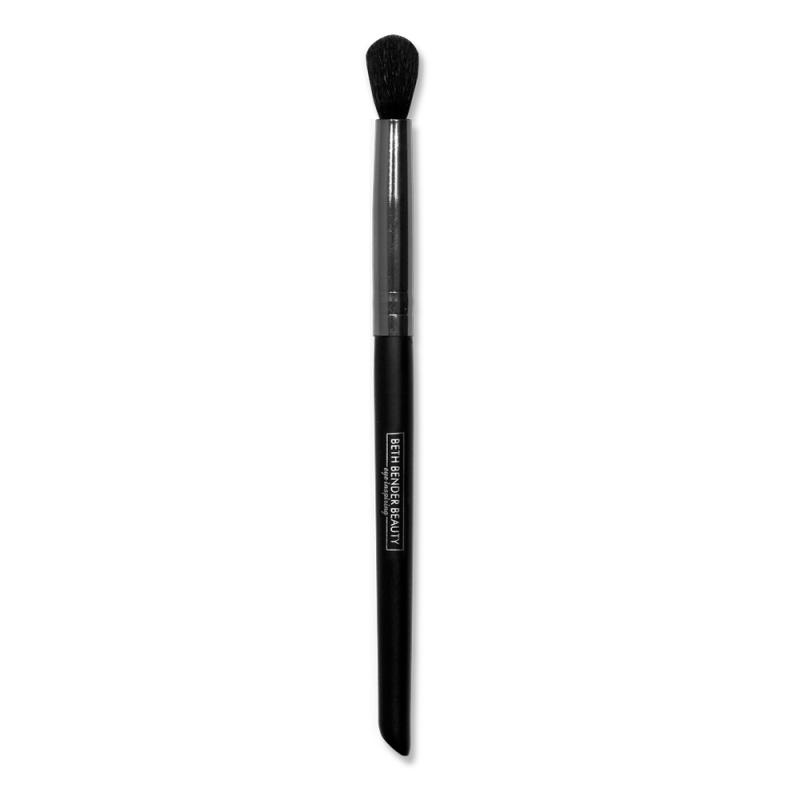 With so many different eye makeup looks that change from season to season and each year, how to do smokey eyes and creating the latest trends can definitely be overwhelming at times even for the most skilled makeup artists, but with the right tools in your bag creating professional eye makeup looks with confidence has never been easier.
Whether you're using eyeshadows in a matte, shimmer or cream formula, and loose or pressed, having the right type of brushes handy is a big plus for how to do a smokey eye and key to how your makeup will turn out. With cosmetic companies all vying for the next best beauty tool there are brushes galore but you don't need them all, and for someone who is just starting out and learning how to do smokey eyes for the first time on themselves, a good basic brush set is all you really need to get going.
When it comes to how to do a smokey eye there are a few eye makeup brushes that are pretty essential to getting the best results for this type of eye makeup look. Whether you are doing a more natural smokey eye or a dramatic and bold smokey eye, the three brushes below, the Pro Medium Shadow Brush, Pro Crease Blender Brush, and All Over Shadow Brush are each a staple for how to apply eye makeup and a good place to start when selecting your brushes. They are also the three brushes you will most likely turn to each time you apply your eye makeup, and if you were to ask any pro artist how to do smokey eyes we can pretty much guarantee that all three brushes would be on their list of must haves.
The Pro Medium Shadow Brush is for applying color to the eyelid and can also be used for adding color underneath for a smoldering smokey eye look. Whether you're just learning or mastering how to do smokey eyes, you'll need a shadow brush to achieve. Because of the brush head size it can also be used for applying color underneath the eyes along the lash line and for smudging pencil liner under the eyes to soften the line and create that sultry eye makeup look seen in so many editorial pictures and on celebrities too.
When you hear a makeup artist talking about eyes and blending, they are most likely talking about this brush seen here. The Pro Crease Blender Brush is the secret for how to do smokey eyes with professional results and plays a big role in many of the gorgeous smokey eye looks seen in magazines, TV, Youtube, celebrities, Pinterest, Twitter, and beauty blogs. It is used for adding color into the crease of the eye and for contouring.
The Pro Crease Blender Brush expertly blends shadows and softens any harsh lines or edges. There are several variations to choose from including brushes with shorter hairs, different types of hairs, including vegan, some that are fluffy and this style above but they should all come to a point, or be tapered so that the tip of the brush fits perfectly into the crease of your eye. This is an important step for how to do smokey eyes and is an essential eye makeup brush for any makeup artist or someone just beginning to wear eye makeup.
Aside from being a key product for how to do a smokey eye look, another great thing about the Blender Brush is that it also doubles as the perfect tool for setting your concealer. The tapered design allows for a precision application whether you're setting concealer under your eyes or covering a blemish. Expect perfect results every time. Just make sure to wipe your brush clean of any dark or colored shadows to prevent color transfer before using with your concealer powder.
The All Over Shadow Brush is more of an all purpose eye makeup brush and can be used for applying a wash color to the entire eye area from lashline to brow bone, applying color just to the lids, or before creating a cat eyeliner look. It can also be used for highlighting the brow bone with either a shimmer or matte shadow in a lighter shade to accentuate your smokey eyes and define your eyebrows. To use it for creating a smokey eye look once your eyelid and contour color are finished starting right below your eyebrow, apply your base shade so that it meets the contour color slightly above the crease.
Using your Pro Crease Blender Brush, blend the two colors together where they meet to soften any harsh lines and finish your eyes. You can add an eyeliner pencil along the top and bottom lashline and smudge underneath the eyes using your Pro Medium Shadow Brush to soften the liner. 
ProTip: This is a great trick for how to do smokey eyes with a smoldering effect and prevent your liner from bleeding. Using an eyeshadow in one of the medium to darker shades used on your lids or in crease, with your pro medium shadow brush, sweep the color underneath the eyes and along the lash line/eyeliner. You can blend your shadow and liner for a softer, more muted look or leave as is.
Once you're feeling comfortable with how to do smokey eyes and would like to add a few more brushes to your staples, the next brush to consider would be either a pointed eyeliner brush or an angled eyeliner brush. Both are excellent for lining the eyes. If you'd like to add a gel liner into the mix then either an angled eyeliner brush, or deluxe pointed eyeliner brush would be your best bet since both will give you a precise line as well as control over the finished liner.