5 Easy Ways to Become a Makeup Pro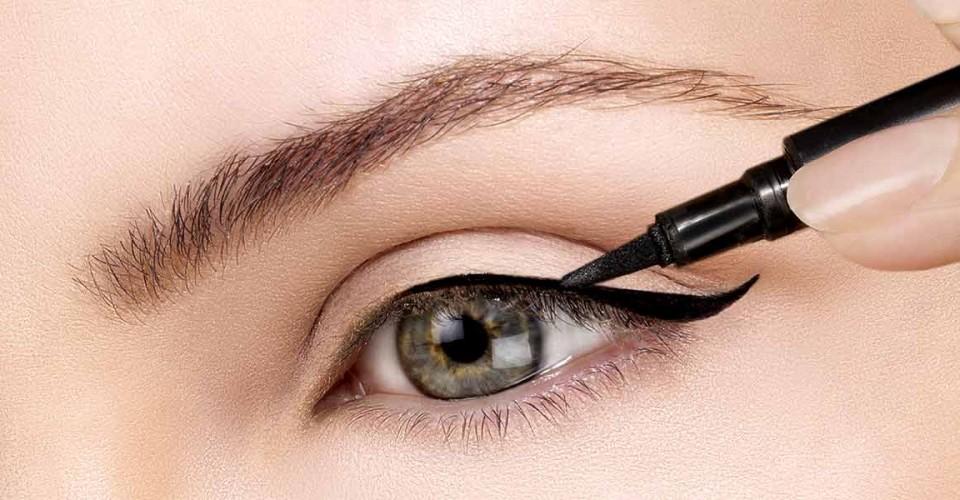 Makeup is, and always has been a fun and exhilarating way to be creative and express yourself. It can help to accentuate your favorite features, or make you look and feel flawless…but sometimes you get stumped on how to apply different products, or how to create an avant garde eyeliner look, but fear not. We've got you covered!
These five steps will get you from makeup novice to makeup master!
Master Your Eyebrow Game:
Are eyebrows really that essential for creating a full makeup look? As an experiment, do all of your makeup EXCEPT for your brows. Take a picture. Now fill in your brows and take another picture. Look at them, side to side. Quite the difference, right? You always want to pay attention to your brows. Many times they're the first things people will notice about your face. They are the frames of your facial features so you want to give them extra care. If you're not sure which shade of brow color to use, it's a good idea to see a professional the first time around. The wrong brow color can come off looking really odd. Powder eyebrow makeup tends to be easier to control and apply than a brow pencil. Experiment with both and see which works best for you! Being skilled with your eyebrows also means being prepared. Stock up on the essentials – a brow comb, brow brush, tweezer and a brow gel.
Apply Eyeliner Flawlessly
Learn how to draw precise eye makeup and eyeliner by incorporating stencils into your routine. They are flexible, plastic stencils you can hold up to your eye, or gentle adhesive stencils that you can safely stick onto your face for hands-free stenciling and eye makeup designs. When you use them properly, you'll have professional-looking results every time. They're easy, fuss-free and fast to apply. You can even find makeup artists using these tools online and on set, like Amazon Primes newest hit, Good Girls Revolt, where makeup artist Lia Robin made sure to have both her adhesives and plastic cat eyeliner stencils ready to go. Set in the late 60's when cat eyeliner was as popular as it is now and the perfect cat-eye point was a must.
Why do we love eyeliner so much? Well for one thing it looks amazing on everyone, can make smaller eyes seem larger and elongated, and has a way of instantly making the eyes more alluring. For creating these looks with ease be sure to stock up on the essentials – smokey eye stencils, cat eye stencils, and for unique eyeliner styles using all formulas including glitter, Eye Candy Adhesive eyeliner stencils. 
Learn the Art of the False Lash
It's time to learn how to properly apply false lashes. You'd be surprised how many women have a hard time applying them. They should be your best friends for special events or whenever you need a good dose of glamour. They're admittedly difficult in the beginning, but you'll get the hang of it! Individual lashes look much more natural than full sets, but full sets are much easier to apply. Easy appliance also depends on the quality of the lashes. Always be prepared to snip any sets of full lashes you buy. They're rarely the same length as your own lash line and if they extend to the sides of your eyes, you'll have two problems – they'll look obviously fake and take up too much attention, or you'll risk scratching and irritating the sensitive skin around your eyes. The point is to highlight and accentuate your features.
When applying lashes a few tips to keep in mind…
1: Always buy eyelash glue that dries on clear so you'll have less work to do.
2: Apply a super thin layer of glue so it won't get all over your eyes.
3: Apply lash glue at the very last moment before you put on those lashes because it dries super quickly!
4. Slip your lash strip onto your own lashes so that it sits right up against your lid. Adjust so that both ends are secure and pinch your natural lashes and lash strip together at the base to ensure a seamless finish. This should be done while the glue is still tacky.
You know you've mastered your lashes when you've achieved a seamless, and smooth display.
Refine Your Base
You can't be a makeup expert without learning how to perfect your base. When you start with a beautiful base, everything else becomes that much easier. Begin with clean, moisturized skin. Use a makeup sponge to effectively apply and blend foundation into the skin. Next, apply concealer where it is needed as well as beneath your eyes. Finally, finish up with a translucent powder to combat any oily shine and to set your base look.
These are the basic steps but your personal basic routine will depend on your needs. For a big night out, you may want to begin with a primer, and start by applying your eyeshadow first. This ensures that any fallout won't ruin or smudge onto your perfectly foundationed skin. There are also a lot of different products on the market from matte to dewy and whipped to powdered formulas. Learn which ones work best for which looks and shop accordingly.
Learn from the Experts
Watch tutorials on YouTube or get your makeup done professionally every once in a while. Do your makeup on a daily basis – even if you plan to stay in. Like learning anything, practice makes perfect. It's okay if you're a little lost in the beginning. It gets easier and easier with time and you may even start to come up with a few tricks of your own! Combine what you learn with your own experiences, and voila! You're on the road to expertise!