5 Tips for How to Apply Eyeshadow for Your Eye Shape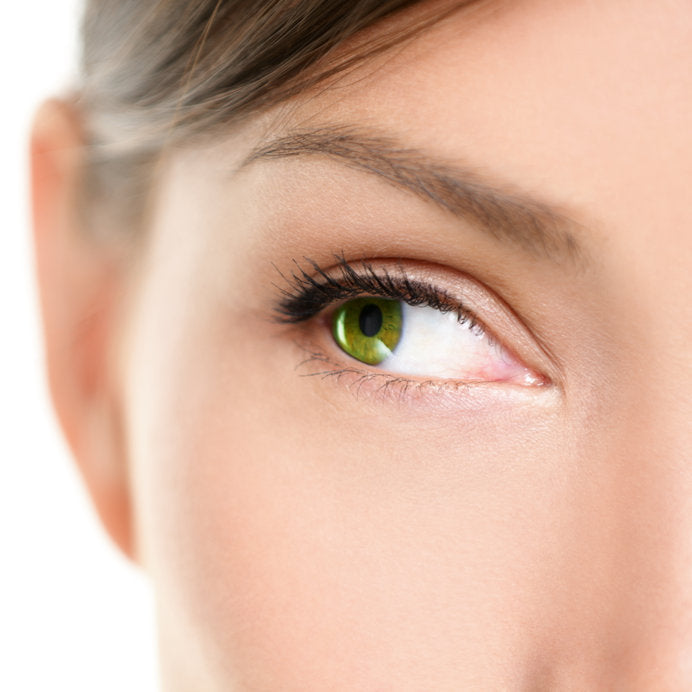 How you apply your eye makeup is just as important as the colors and products used. Not all eyes are shaped the same but with looks and tips you can use and the right tools, applying makeup has never been easier!
ALMOND SHAPED EYE MAKEUP
Sofia Vergara is one celebrity who happens to loves bold eye makeup, and with her almond eye shape just about every eyeshadow look works. For classic sultry smokey eyes try a mix of medium and deep bronze shadows. To make them appear larger, try applying a highlighter in gold or champagne shimmer to the base of the eyelid first, and then work the darkest shade into your top and bottom lash lines, outer corners, and creases.
To blend the color, use a blender brush with a long, domed head like the Pro Crease Blender Brush and sweep it back and forth using the windshield wiper effect to soften any hard lines.
This can happen when the skin on your brow bone folds over onto your eyelids near the outer corners. For some it is their natural eye shape, and can also happen as we age. It can also create natural shadows on your lids which means that you don't need to apply lots of eye makeup. A subtle brightening to keep your eyelids from looking heavy is usually the best technique.
Try this eye-opening formula: tap a concealer with light-reflecting particles at the outer corners of eyes, below the hooded skin, then sweep a matte eyeshadow one shade lighter than your skin tone on the lids using a brush with a domed shaped head like the Precision Smudge & Eye Blender Brush. Finish with two coats of black or brown mascara, comb through lashes in between each coat and you're done!
ASIAN EYE MAKEUP
To add depth and drama, use several shadows from the same color family to create an ombré effect, which is a gradation of color. Smudge the darkest shade along your top lash line, the medium color right on the crease, and the lightest shade from the crease to just beneath your brows. Once you have the colors in place, blend, blend, blend! In order for the eyes to appear beautifully doe-like, a soft finish is key.
Miranda Kerr's simple eyeliner look just skims the outer edges of her eyes, which is the ideal makeup boundary for wide-set eyes. Usually the eye color should be deposited to the center of the eyelid, though the spacing of the eyes means that you can get away with applying darker eyeshadows a little closer to the inner corners and tear ducts for a more dramatic eye makeup look. 

CLOSED SET EYE MAKEUP
With close-set eyes, you want to draw focus away from the center. Sarah Jessica Parker's liner works well because it's applied heavier to the outer eye area. If you're going for more of a daytime eye look it's best to avoid applying any colors that are too dark near the tear ducts. On close-set eyes, the three-quarter rule of starting your eye color/liner application one quarter of the way out from the eyes' innermost edges is best. To finish you can lightly apply a touch of highlighter in the inner corners of the eyes and just under the brow bones.
Eyelids that appear darker than the rest of your skin tone. On the one hand, your eyelids have a naturally smokey look going on. On the other, it can sometimes make you look exhausted. To wake things up, try blending a dot of concealer or foundation on eyelids before applying your eyeshadow. For evening out smokey eyes look, go with shimmery shades that aren't too pale. The shimmer's reflection will help to brighten the skin. If redness on your eyelids is a problem, try adding a yellowish eyeshadow primer first before applying any color to the lids. This will neutralize the redness and allow the color to pop more.