5 Tips to Creating Red Carpet Smokey Eyes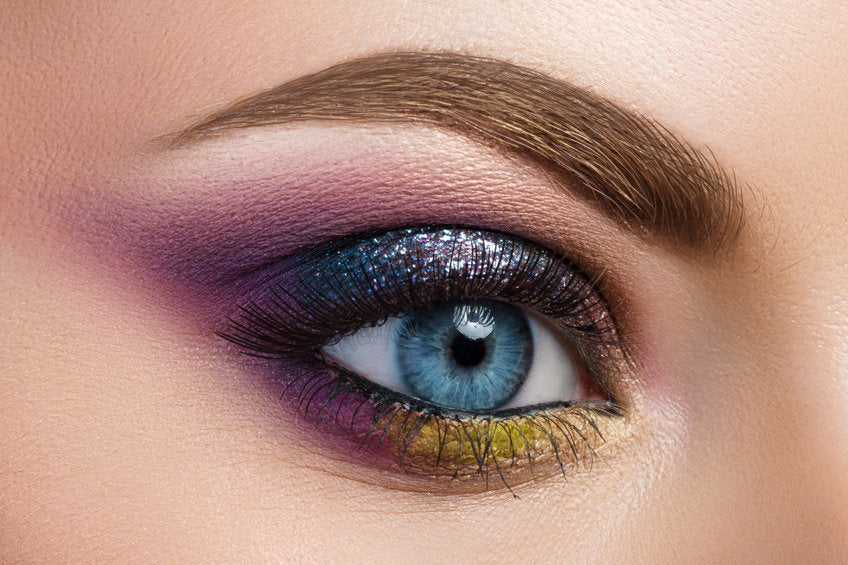 From fashion magazines to movies to awards shows, celebrities' makeup choices are constantly on display, and many have a big influence on the choices that we make as far as our own makeup looks. One look in particular is the classic smokey eye. Of course, we know that most celebrities have their go-to makeup artist to help them pull off this look flawlessly. But for those of us who don't have an artist on call, creating red carpet smokey eyes on yourself is still easy to do if you have the right tools and tips.
1. Choosing your colors
Although most people initially think of blacks and grays when they hear the word "smokey," you can also create a gorgeous smokey eye look using browns and bronzes, and you can even blend in other colors like pinks or plums. Remember, blending is the key to the perfect smokey eye look.
2. Applying Eye Shadow
Using an eyeshadow brush begin by applying the lightest shade across the entire eyelid, you can add a few more layers if you desire. Next, apply the medium shade in the crease from the outer eye to the inner eye area. Finish the smokey eye look by adding the darkest shadow to the outer crease with a blending brush starting at the center of crease and blending color out towards outer corner using the windshield wiper technique. Color should not extend beyond the end of your brows. For a more intense smokey eye you can add extra dark shadow in the crease of your eyelids. To bring the look together and finish your eyes, using the lightest shade, highlight your brow bone and make sure to blend the color into the crease to avoid any hard lines and create a flawless finish.
3. Apply Eyeliner
For the classic smokey eye look, your eyeliner should be slightly smudged as opposed to a tightline. Once you have applied your eyeliner, you can smudge it with a sponge tip applicator, smudge brush, or Q-tip. Try a waterproof gel eyeliner pencil to apply your eyeliner.
4. Apply Mascara
The smokey eye look calls for full, dramatic lashes, so choose a mascara that will maximize the length and fullness of your lashes, and compliment the colors you have chosen. Make sure to curl your lashes first before applying your mascara. Apply several coats and use a lash comb or spoolie brush to remove any clumps.
5. Using concealer under your eyes
Best applied once your smokey eyes are finished. Concealer helps to even out your skin tone and disguise any dark circles or spots under the eyes. When combined with a smokey eye it completes the look for the perfect red carpet eyes. You can set the concealer with a light dusting of translucent powder using a blender brush.
Pro Tip: For the best results apply your foundation along with concealer once you have finished your eyes.