7 beauty tools that will change the way you do your makeup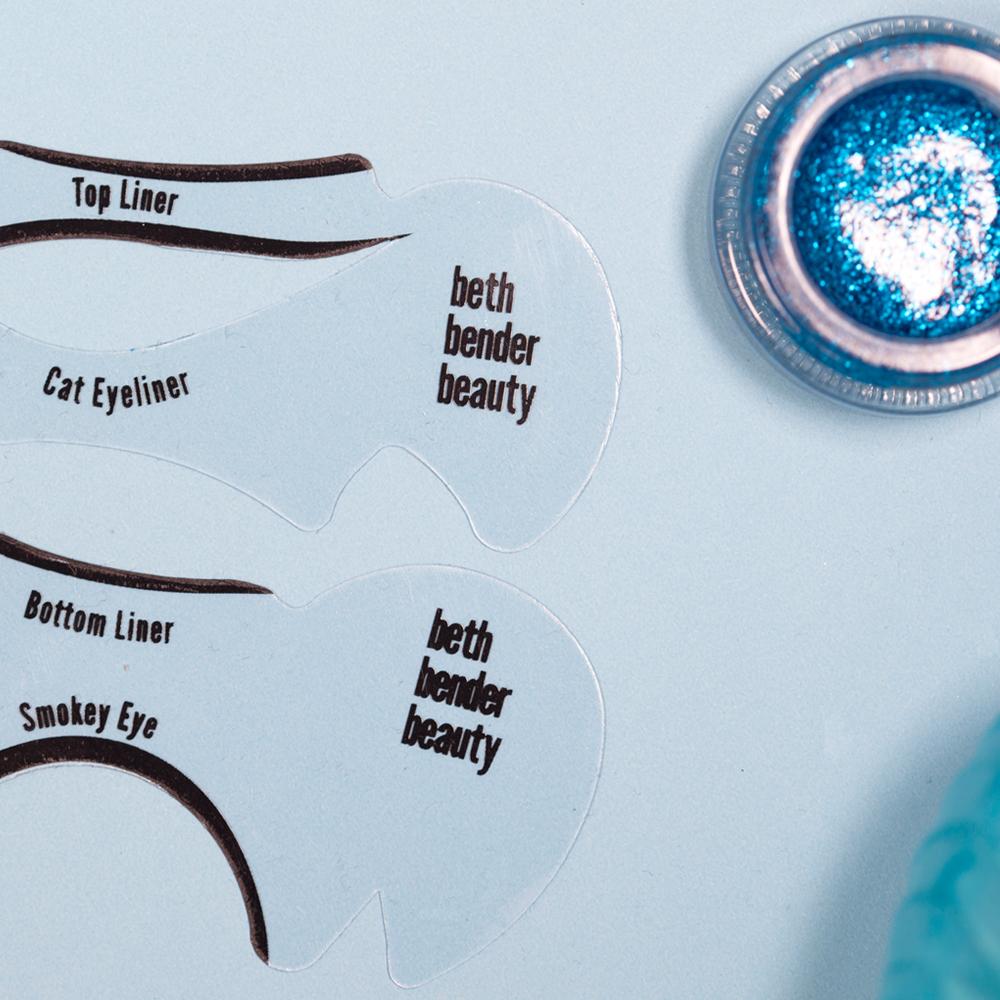 You have probably seen many different, sometimes strange, beauty tools across YouTube and social media lately and wondered just what in the world they are. The truth is, there are so many different new and innovative tools in the world of beauty, it would be impossible to go over all of them in one sitting. However, we have compiled a list of our favorites beauty tools that are sure to change the way you do your makeup forever. Whether they're a time-saver, life-saver or just super cool, these beauty tools should be an essential to any makeup lover's collection.
Image source beautyblender.com
1. beautyblender
You have probably seen this dome-shaped sponge at your local beauty store and wondered just how and why someone would spend $20 on a sponge. However, after using this sponge applicator just once, you'll see why makeup lovers across the world use it. The beautyblender is an edgeless applicator that can be used to apply, blend, dab and correct. Whether you are applying foundation, powder, highlighter or bronzer, there is not really a product that can't be perfectly applied with a beautyblender. To use the sponge, you need to first dampen it. Squeeze out the excess water before using! You will see that when damp, the sponge expands. This allows the product to sit on top of the sponge instead of being absorbed into it. This helps create an application of product that appears flawless.
2. Artis Oval Brush
Yes, you read that correctly. The Artis Elite Oval 10 Brush currently retails for $75 and is currently one of the latest beauty trends to sweep social media and YouTube. The brush is able to cover a larger surface area than a regular brush and provides a deeper coverage than other applicators. The brush can be used to apply powder, bronzer, highlighter or foundation. To create a defining line when applying bronzer or highlighter, simply use the side of the brush as a guide. The product can also be used on the body to apply body shimmer or bronzer. Although this product is certainly more high-end than other beauty tools, it is widely regarded as a game changer for many beauty lovers.
3. The Original Cat Eyeliner Stencil & Smokey Eye Makeup Stencil 
These eyeliner and eye makeup stencils are perfect for those wanting to perfect their eye makeup looks. Whether you're a beauty beginner or pro, having a beauty tool that works as a guide for either applying liner or eyeshadow is super helpful. The stencils are able to fit any eye shape and size. With the smokey eye stencil, you are able to create the perfect liner for your bottom lash line along with a super sexy smokey eye. With the cat eye stencil, you can position it to whatever length or thickness of cat eye you desire. When applying your liner using the eyeliner stencil, you have many options when it comes to what type of liner you should use.
If you are more of a beginner with eye makeup, your best option is probably to fill in the stencil shape first using an eyeshadow, removing the stencil and then tracing over the eyeshadow with either a gel or liquid liner. If you're more experienced with applying eyeliner, you can fill in the stencil using a gel or liquid liner. The stencils can be cleaned with either a moist wipe, makeup remover, or a soft tissue and can be used over and over again.
4. Clarisonic Mia
The Clarisonic Mia is the perfect option for those who want to spice up their skincare routine. The device uses a brush head that helps to cleanse the skin, helping to thoroughly clean out pores and remove dirt from the skin's surface. The Clarisonic is also a great makeup remover and helps to remove it better than just a simple makeup wipe can. Regular use of the Clarisonic can help reduce the size of pores and help create overall healthier skin. The great thing about the Clarisonic is that you can use your own cleanser that is already working well for you. Although you do have to buy a replacement brush head every 3-4 months, this tool is an investment that you can get a lot of use out of.
5. Sigma Spa Brush Cleaning Glove
For a beauty lover, there is nothing more stressful than cleaning your brushes. When you can no longer procrastinate the task, the Sigma Brush Cleaning Glove should be your go-to tool. Instead of washing the brushes under the faucet with your fingers, you can use the glove, that has bristles on it to deeply clean your brushes. The glove is able to clean the brushes without damaging them. The most amazing thing about the glove is that on it, it actually states where you should use the glove to wash, rinse and refine (with different types of bristles for each step). It's safe to say that this glove is a life changer when it comes to this chore!
6. Tweezerman Smooth Finish Facial Hair Remover
If you are one of those who has to deal with the pesky task of removing facial hair from time-to-time, this tool may just change your life. The actual tool looks a bit odd, but to use it, it's super simple. To begin the de-fuzzing process, simply turn the silver dials on either side of the tool while pressing it up against the hairy area. The coil squeezes the hair and removes it much more fully than shaving does. Although the process does provide a small pinch when removing the hairs, the hairs will stay gone for much longer than any other at-home method will provide.
7. Vera Mona Color Switch Solo
This product appears like just a gray tin filled with a black sponge, but it is much more than that. When doing eye makeup, we don't usually have time to clean our brushes in between each color we use, which can leave leftover pigment on the brush when applying the new color. This product takes care of this problem! When switching to a new color, simply stroke the brush against the sponge to get rid of any eyeshadow color that is left on the brush. You can also use the sponge as a way to clean shadow from the brush before deep cleaning it. Brilliant? We think so!