How To Create A Smokey Eye Look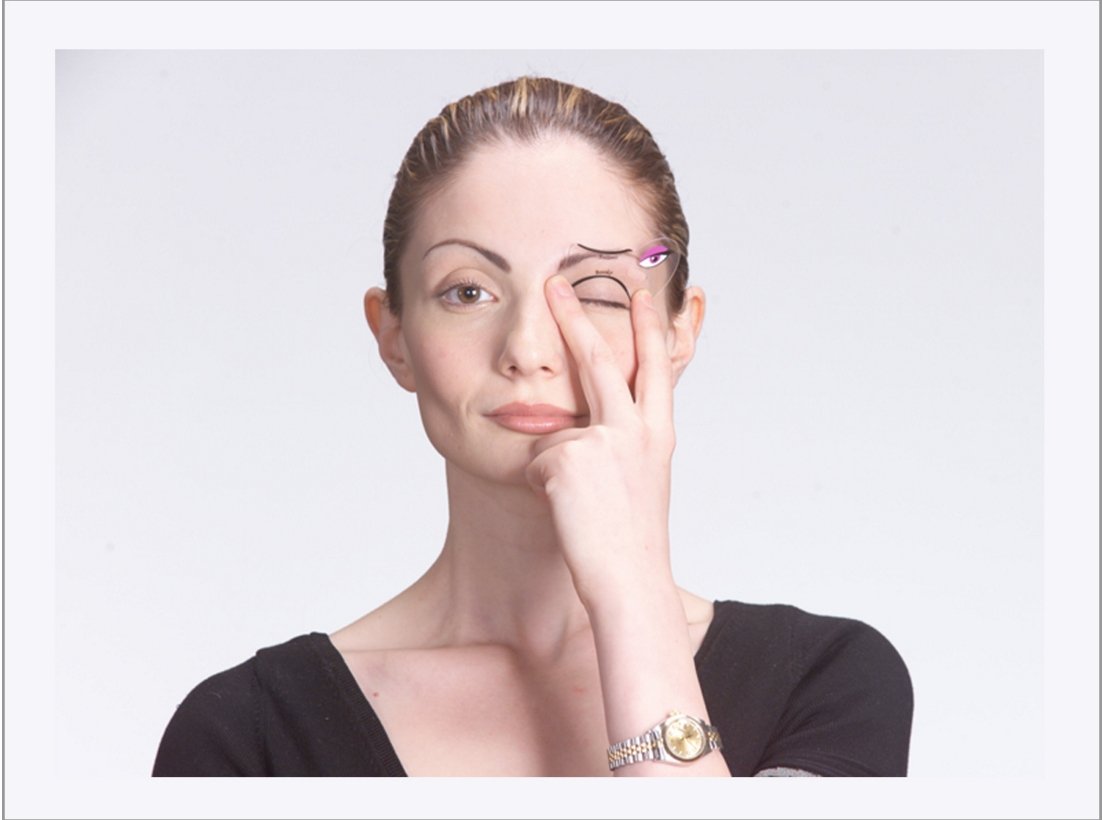 SMOKEY EYE LOOK
Start with a clean eye. Place your smokey eye stencil over your eyelid and fit securely in the crease of eye. Hold in place with index and middle fingers. Using your eye shadow brush, dip into your color apply eye color inside of the smokey eye shape. Press brush along the inside curve of stencil and fill in with color. Repeat this step for a stronger/darker eye before removing smoky eye stencil. 
Wipe your smokey eye stencil clean with a soft tissue or moist wipe and repeat the same steps on the other eye.
Once you have finished using your smokey eye stencil to apply eye color to both eyes you can wipe eye shadow brush clean and use to apply your base color to the brow bone. Blend the 2 shadows at crease to soften color and complete your smokey eye look. 
To create your bottom eyeliner, place the smoky eye stencil underneath the eye along the lashline, and sweep your shadow along the black marked guideline. For a thicker line place your smokey eye stencil slightly lower from your lashline.  Once you have created your liner on both eyes, you can soften/smudge it with an eye shadow brush or a sponge tip applicator.