7 Mistakes You May Be Making With Your Brows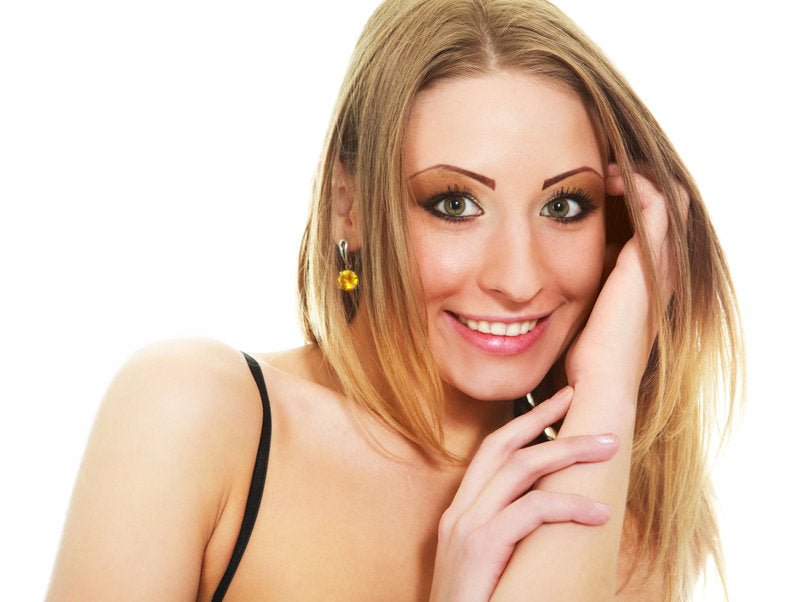 Okay beauties before you go and grab those tweezers and start grooming take a minute to make sure you're armed with all of the tips needed to give you perfect brows.  
1. Over Tweezing
Tweezing everyday is a beauty addiction for some, yet many pros warn against it. Makeup Artist Beth Bender says tweezing about once every few weeks is best. That way, the hairs that may be on different schedules have some time to grow out, making your brows look more even. "Over tweezed eyebrows don't frame the face very well," says Bender. And incase you haven't noticed, the Cara Delevingne full eye brow craze has gone into over-drive with women even going as far as brow transplants, so we think it's safe to say that this beauty trend is not leaving anytime soon.   
2. Using a not so new pair of tweezers
If the hairs are slipping through your tweezers or you're having trouble bringing the two points of your tweezer together, it may be time to invest in a new pair. Remember your brows are only as good as the tools you are using. Plus a dull tweezer may result in breaking the skin. Make sure to clean your tweezers with a dab of isopropyl alcohol after each use to avoid bacterial build-up.  
3. Removing too many brow hairs off the sides
"Some women tend to over pluck the space between their brows, but creating a larger space between the eyes can make the nose look bigger and the eyes too far apart," says Bender. The beginning of your eyebrow should line up with the bridge of your nose — not the outer edge of your nostril, so the further in, the better your brows will look adds Bender. Don't overdo it when it comes to the outer brows, either. To figure out where your eyebrow should end, picture a diagonal line from the corner of your nose to the outside corner of your eye. You can also use a long handled eye makeup brush, or pencil as a visual guide.  
4. Over exaggerating your arch
A brow that is clown or rainbow shaped can leave a face looking perpetually surprised. To find your natural arch look for your eyebrow's highest point, normally its about two-thirds of the way in from the inside of your brow (it's not supposed to be perfectly centered). Tweeze below the brow to create a lift. If you have lighter brows, Bender suggests using a brow powder and a brow stencil to fill in the shape before plucking. This will help you see what you're doing and give you the best results. Then, tweeze any hairs that are outside that shape — but no more than that.  
5. Don't forget above the brows
Tweezing below the brows will create a nice lift — but don't forget the top too. This is a step that many of us neglect. Even for nice, thick brows, keeping the above-brow area free of stray hairs, can make the difference between thick and polished, or thick and messy as they tend to look more noticeable there.  
6. Use an eyebrow powder or pencil to define
Just a few feathery strokes with an eyebrow pencil or powder can take your brows from so-so to gorgeous and well-defined in seconds. Choose a brow pencil a shade lighter than your eyebrows. "Brows that are darker from too much brow color can look overdone," says Bender. Use light strokes to fill in any patchy areas, and trace the natural shape of your brows. If a pencil is too much for you, Bender suggests using an angled brow brush dipped in a brow powder that's a shade lighter than your natural hair color. An eyeshadow will work just as well.  
7. Waxing when you're using 
anti-aging

 retinoid creams 

If you have your brows waxed regularly and use any type of over-the-counter anti-aging retinoid creams to boost collagen, unclog pores, and speed up cell turnover, be careful when waxing as they can wreak havoc on your skin.  "Retinoids make skin extra-sensitive and thin," says Bender. To avoid, stick to tweezing. If you're using a retinoid prescribed by a doctor, most dermatologists recommend waiting six weeks after discontinuing the use of topical retinoids before booking an eyebrow wax.