Top 5 Date Night Looks For Valentine's Day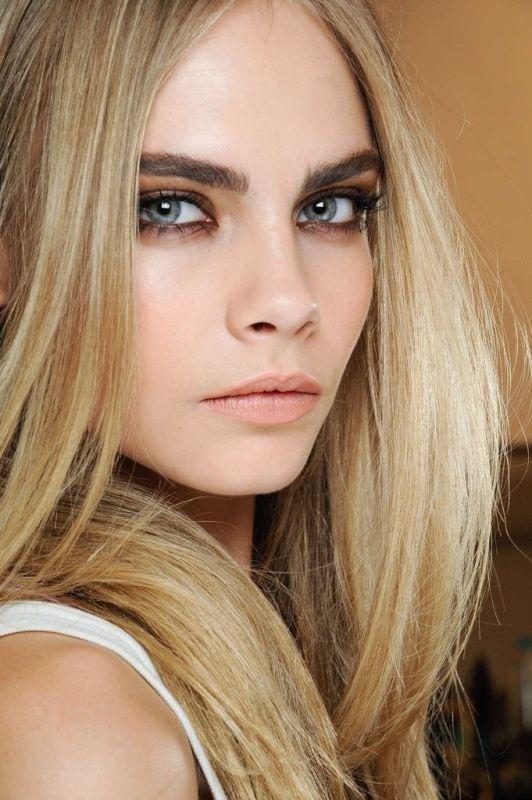 THE BEST BEAUTY LOOKS FOR VALENTINE'S

DAY
PUCKER UP
What would Valentine's Day be without a classic red lip? Choose a bold color that works with your skin tone. After you apply your favorite shade of red lip color use a clean concealer brush and a touch of concealer to clean up any unwanted color by tracing around the edge of your lips. This creates a clean line and gives the illusion of fuller lips. If you're not as adventurous, don't worry! Try a lip stain instead, this will give your lips a bit of color and add some extra shine. Check out Give Me Lip Liquid Lip Color in Ruby Slipper or Respect.
FEELING FELINE
Model, Coco Rocha is one of many celebs who loves to wear the iconic cat eye. A super sexy look for Valentine's Day too! Create your own version of Coco's exaggerated cat eyeliner makeup with Beth Bender Beauty's Glamorous Cat Eyeliner Stencil Set.
A fun and easy way to do a hot date night makeup look in minutes. Keep the rest of your makeup simple and let your eyes take the spotlight!
GET THE LOOK
Create a copper smokey eye like Olivia Wilde's for this coming Valentine's Day, or your next big date night.  
Smudgy black eyes can be a little intense, which is why makeup artist Beth Bender suggests using browns, burgundy's and grays as seen here on Wilde. After smudging a waterproof black liner along the top and bottom lids, Beth suggests covering the entire lid and sweeping underneath the lash line in a dark brown shadow.
Next, layer on a burgundy powder shadow, then sweep a glimmering gray shade into the crease using a blender brush. Sweep the same color under the lower lashes and on top of the brown shadow blending the two color together. 

Beth says "make sure to blend the colors well which can make the difference between a beautiful finished smokey eye look, and a not so finished look. Follow your natural eye shape and don't go too far out or above your crease," she advises.
LET'S GET CHEEKY
Sweep a rose or peach color blush on the apples of your cheeks for the perfect flush. Pat some highlighter along the cheek bones (fingers work best) to compliment your blush and get your glow going! Check out My Secret Weapon Liquid Luminizer for the ultimate glow!

Add a light pink lip gloss to finish the look and you'll be as irresistible as ever this Valentine's Day.
MAXIMIZE THOSE LASHES
The cardinal rule: Before anything else curl your lashes, starting at the base. Don't forget to continue curling from the base to the tip. Before mascara dust a little translucent powder over your lash line and wait for it to settle. This will give the illusion of thicker longer lashes.

Be sure to pick a mascara that best suits your needs. If you're looking for both length and thickness, use a mascara specifically for each. Apply multiple coats and get ready to bat away.