Eye Makeup Tricks Every Makeup Lover Should Know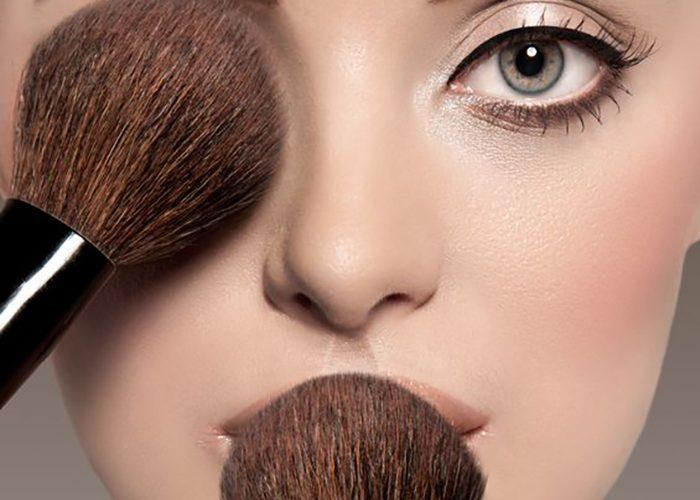 Applying eye makeup is a wonderful way to define your eyes and play up your features, and there are endless ways to go about wearing it. Whether you're new to applying makeup or a beauty veteran, these pro tricks are definitely good to know.
1.Fill In Your Eyebrows
Looking to add some definition to your eyebrows? Use a matte eyeshadow close to the color of your hair with an angled brush to gently fill them in using a feathering technique for the most natural look. Apply with a wedge brush or a thin liner brush. Use short, light strokes between the brow hairs, and apply a bit more pressure (for stronger color) when defining the underside of the brow. Eyebrows provide a frame for your eyes and filling them in with a little powder helps you look more put together. You can also use a brow pencil or a pomade to do the trick.
2. Set your lids
Use a translucent powder or eyeshadow close to your skin tone to set your eye primer and even out your eyelids. Setting your lids with a translucent powder absorbs any lingering surface oils and eliminates any tackiness left behind by your primer. This will act as a base for your makeup and allows your eyeshadows to adhere to your eyes better. As an added bonus, it often helps your eyeshadows blend a little easier.
3. Define Your Eyebrows with Concealer
Use a concealer a half shade lighter than your skin tone to define your eyebrows. This method of concealing not only provides a natural looking highlight, it also helps give the illusion of a clean, lifted brow. If you have a couple of stray hairs waiting to be plucked, the concealer will cover them up so no one's the wiser. You'll want to avoid using too light of a concealer otherwise it will look rather stark.
4.Use Eyeshadow to Define Your Lower Lash Line
Skip the liner and add subtle definition around your eyes by applying a dark colored eyeshadow of your choice lightly along your lash lines. This will give a soft smokiness to your eyes without making them look smaller. Applying eyeshadow as liner is a lot more forgiving for those who struggle to apply a traditional eyeliner. A smoked out lash line adds just the right level of drama to the eyes. This method also looks great with deeper jewel tones such as deep blues, greens, or purples.
5.Apply Your Lashes in Sections
Applying lashes can be difficult, even for those who have a fair amount of practice. Next time you want to wear some, cut a natural pair of strip lashes in half and apply each section at a time. Part of the reason why we struggle with a full lash strip is the tension in the band. If you've ever attempted applying lashes before, you are probably familiar with the struggle that can occur when you get one corner of the lash applied perfectly but the other corner continues to lift!
Applying your lashes in sections helps to alleviate that tension and makes it much easier to get the correct placement without having to worry about the corners lifting later on in the day. You could also use a half strip of lashes on the outer half of your eye to provide some daytime appropriate drama and the appearance of an elongated eye.
6.Use A Nude Eyeliner
Running on just a few hours of sleep? Try applying a nude colored eyeliner to your waterline. The nude color of the eyeliner helps to brighten the whites of your eyes, making your eyes look larger and helping you appear more awake. There are a multitude of options for flesh toned liners out there but we recommend checking out the Rue Bonaparte Larger than Life pencil by Nars or the Wonder Pencil by NYX Cosmetics. The Wonder Pencil is a great affordable option and is also available in multiple shades for different skin tones.
7.Heat up Your Lash Curler
Having a hard time getting your lashes to maintain a curl throughout the day? Use your blow dryer to heat up your lash curler. Blast your lash curler with medium heat for 10 seconds, wait 30 seconds until the curler cools off some (touch it to your hand first to make sure it's not too hot!) , and crimp your lashes as normal. The heat from the curler will help keep your lashes look lifted and curled all day, especially if paired with a waterproof mascara.
8.Use A Medium-Light Matte Eyeshadow In Your Crease
Using a medium toned matte eyeshadow helps to transition the colors you apply to your eyelids into your deeper crease shades. Blending this transitional color into your crease will help you create a seamless gradient of color. This can be especially useful for certain eye shapes, such as mono-lidded eyes. This tip also works well with simple liner looks as it provides definition to the eye socket with minimal effort.