These Eye Makeup Tricks Will Instantly Make Your Eyes Bigger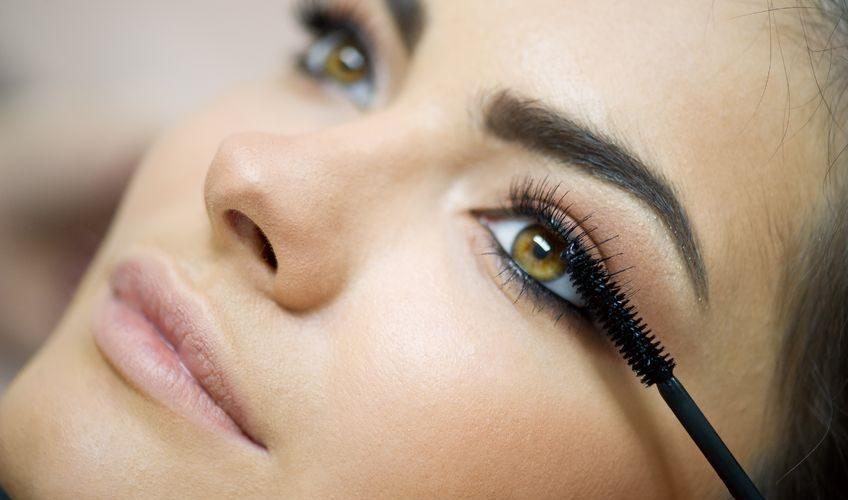 Whether you're running on just a few hours of sleep or looking to make your eyes pop, these easy tricks will help your eyes appear bigger, brighter, and make you look more awake! Follow these tips and be ready to take on the world in no time.
Apply a Nude Liner to the Waterline
Most of us reach for the typical white liner but did you know that using a flesh toned pencil on your waterline gives you an even more doe-like appearance and helps make the whites of your eyes look even whiter in addition to giving the illusion of bigger eyes. While applying black eyeliner makes eyes look smaller, lighter colors do just the opposite.
Highlight Your Inner Corners
An instant eye opener that is a favorite! Apply a shimmery champagne eyeshadow to your inner corners and you will look more awake and instantly put together. This is also a great tip for those whose eyes are close set. You can use whichever eyeshadow or highlighter you prefer, but if you are in the market for a new one, our Foiled Shadow in Magic Hour is an instant eye opener and gives the eyes and face some very serious glow. You could also use a light shimmery gold shade (this would look especially good if you have a warmer or deeper complexion.)
Try the Halo Eye Technique 
If you plan on wearing eyeshadow, skip the usual application approach and try a halo eye instead. The Halo style (also known as the spotlight technique) calls for applying your darker shades on the inner and outer corners of the eyelid and applying your lighter, highlighter shade in the center. This style makes the eyes appear larger and rounder by making the center of the lids the focus. The center eyeshadow doesn't have to be a shimmery one, although we are loving this eye makeup look above using an emerald metallic. Using a satin finish or even a matte eyeshadow will look beautiful too. The main thing is you want a seamless gradiation of color – from dark to light to dark again. This technique also looks great without eyeliner, which brings us to our next tip.
Avoid Using Bold Eyeliner
Skip the thick, dramatic liner. It covers up precious lid space and the stark contrast can make your eyes seem smaller. Instead, run a dark brown eyeshadow lightly along your lash line to make your lashes look thicker while still adding definition to your eyes. As a bonus, applying eyeshadow as liner is a lot more forgiving than traditional liner as you don't have to worry about having a perfectly straight line. This is definitely a perk when you are tired or just feeling drained. If you want to kick your liner up a notch, use a short eyeliner brush to gently smudge out the line you just created. This will give a nice smoky effect to your lids with minimal effort. If you like to add shadow on your lower lash line, keep it light with the darkest portion towards the outer edges to enhance the look of a wide and elongated eye.
Lash Focus
Don't neglect those lashes. Use an eyelash curler to help amp up the curl and a good lengthening mascara to hold your lashes in place. We recommend using a waterproof mascara of your choice to help ensure the curl lasts all day, but to protect your lashes start first by applying a water-base formula to your lashes and then go over with a waterproof. To get rid of any clumps left behind by your mascara, use a metal eyelash comb to delicately rake through your lashes. Don't forget to add a coat of mascara to your bottom lashes too – this will add emphasis to that bigger eye look we are going for.
Strategically Define Your Crease
Add a matte eyeshadow to define your eye space. This will add dimension and help to avoid the eyelids looking too flat. Just like how contouring adds definition to your cheekbones, using a matte brown shadow in the crease defines your orbital bone and can help the eyes appear larger.
Don't Forget Your Eyebrows
Define your eyebrows with your product of choice, whether that be a powder, pencil, or a gel pomade. This will help to frame the eyes and draw focus to them. Powders tend to give the most natural finish, while a brow pencil is often the quickest.