Picking The Right Color For Your Brows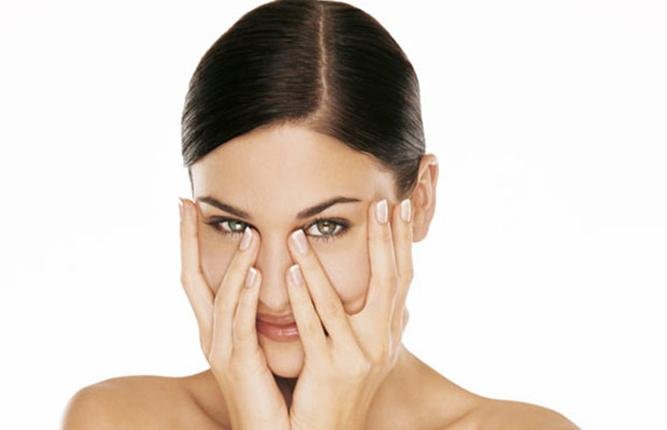 Have you ever wondered if the brow color you're using is the right color? At first you loved it and now every time you use it to fill in your brows you feel like Groucho Marx. And there's a lot more where that came from. A whole draw full of pencils and powders that didn't quite make the cut. The color becomes too dark, not dark enough, or it turns on you mid-day into a color you can't quite put into words. Yep, we've all been there, but thankfully as with all beauty products there is usually a fix.
BBB Expert Tip: If this ever happens to you, take a deep breath and then grab a makeup sponge or kleenex and apply a tiny bit of moisturizer to it.  Start to gently blend some of the color off of your eyebrows and onto the sponge or kleenex. This will soften your look and definitely put a halt on anyone who can't keep their eyes off of your brows. Color matching your eyebrows no longer has to be a guessing game.  No matter your hair color whether it be brown, blonde, black, red, purple or blue, there is a color for you.
Start With Natural Shades
To be completely honest there is no one right way to actually get the right brow shade and it totally depends on the way you prefer to frame your face. However, we can advise you on better choices that are available out there and guide you along the way.  For a more natural framed face, you should stick with soft natural shades that are similar to your actual eyebrow color. Our own in house makeup artist, Beth Bender, suggests picking an eyebrow shade that is neither too dark or too light. 
She also suggests using a tinted brow based gel that will most likely match your natural brow color with just a hint of color. If you're looking for just a little more color but want it to still look natural then Beth suggests using an eyebrow pencil that matches your natural brow color and applying that first before setting with a brow gel. Make sure to apply your pencil using short feathery strokes to mimic your own brow hairs and as always begin with a freshly sharpened pencil.
We love Nice Brows from Beth Bender Beauty. Custom formulated and available in 9 shades. 
Sit in front of your vanity mirror and test out the different brow shades that match your eyebrow color.  One thing to keep in mind is that some eyebrow shades might look like the perfect match for your brows but when you step out into natural lighting you realize this is not so.  Whether you're testing out eyebrow pencils, gels or powders, we definitely recommend taking a few minutes to check in natural light using a hand held mirror or pocket mirror and confirm that the color is a match. Use soft strokes that go along your eyebrow hair when applying your eyebrow pencil or shadows. You can use an eyebrow brush to gently blend the color into your brows.
Use More Than One Shade
Don't be afraid to blend. Sometimes there is just no right eyebrow shade on its own that is good for your brows. It may take two colors and sometimes even three to create the perfect brow and that is totally cool. Many cosmetic companies offer brow palettes with 3 to 4 shades in them ranging from light to dark to do just that. So go ahead and mix a few shades together. We highly recommend it. This will definitely help you to get the perfect eyebrow shade for your coloring. Try using the natural shade first, enhancing it with a little darker shade at the arch of your eyebrows or at the tip of your brows. The end result will give your brows a softer fill and frame your face at the same time with a little "pop."
Universal Shades
Beth always carries her go-to eyebrow shade in her makeup kit just in case. The tried and true eyebrow color that you can always fall back on when you're in doubt! Aside from her own brow colors, and tools, one product that she does love is Joey Healy's Corduroy Luxe Brow Powder. A brilliant shade that is neutral and yet works on most brow colors.
Redheads Go For Suede
Though Red Hair is extremely gorgeous and unique in color, it can also be a little more difficult to find the perfect eyebrow products.  But don't worry Red...joey healy comes to the rescue again with his shade specifically for Auburn or Red Hair. Suede is "ginger infused" just for you. His Brow Architect Stylo is waterproof and imparts the natural finish of an eyebrow powder with the precision of a pencil. It retails for $25.
Blondes Have More Fun With Gel/Pencil
Beth likes to use her brow gel in clear from her amazing Bold and Beautiful Brow Defining Set on her blonde clients first. Then she applies the brows with her custom powder blend for blondes in the sparse areas, gently feathering the color in.  This will create a fuller brow look without being too harsh.
I think you and your brows are covered for now:)!  Now go experiment and have fun!